Banting Fellows and Vanier Scholars to attend the 68th Lindau Nobel Laureate meeting
Four outstanding CIHR supported researchers will be among the 400 aspiring young researchers from around the world who will spend a week with over 40 Nobel Laureates at the 68th Lindau Nobel Laureate meeting in Germany from June 24 – June 29, 2018. Participants will be able to exchange ideas, discuss projects and build international networks around this year's topics which will be dedicated to the field of chemistry. For young scientists standing at the beginning of their careers, it is a valuable opportunity to meet these undisputed role models and mentors, to seek their advice, to exchange thoughts and views, and to discuss current developments in science and beyond.
Our congratulations go to the four recipients nominated by CIHR who were accepted by the Lindau scientific review panel to attend this prestigious event: Mr. MohammadTaha MohammadiAzad (Vanier Canada Graduate Scholar), Mr. Michael Laffin (Vanier Canada Graduate Scholar), Dr. Brett Trost (Banting Postdoctoral Fellow) and Mr. Mark Wade (Banting Postdoctoral Fellow).
MohammadTaha MohammadiAzad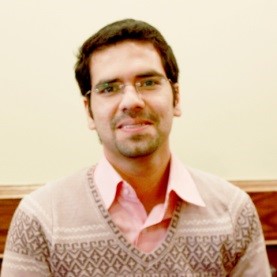 "For me this meeting is an enormous opportunity to take another step towards achieving my goals! I have a big dream to help people who suffer from cancer and to make this dream come true this meeting could help me a lot. These scientists didn't win the Nobel Prize overnight! They spent their entire life on it. I know they had down moments as well, but they never gave up! Sometimes I feel that my dream to cure cancer sounds too far away from reality but I keep trying and dreaming and hoping! For me, this meeting means a lot more than just visiting these great scientists as well as young researcher around the world. In fact, it starts a new chapter in my life, which is helping me to keep up on trying harder even if I fail hundred times! I have many questions to ask them about the journey that they have gone through so far, the uphills and the downhills, what made them more insistent in achieving their goals and how they coped with all the challenges they had faced!"
MohammadTaha describes his research as follows: My research is related to developing light emission-based biosensors that uses firefly luciferase (the enzyme that allows fireflies to light up) to monitor cancer cell activity and help find new ways to fight the spread of cancer.
Michael Laffin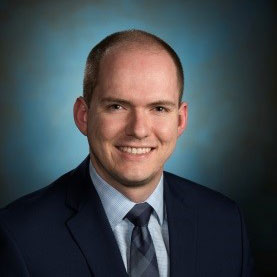 "I am thrilled to attend the 2018 Lindau meeting. The opportunity to meet and interact with over 40 Nobel Laureates, and dozens of world-class scientists is truly once in a lifetime."
Michael describes his research as follows: "My work focuses on the factors that lead to recurrence of Crohn's disease following surgical resection, including things like the bacterial populations, genetic makeup , and the immunologic environment of the intestines before and after surgery.."
Brett Trost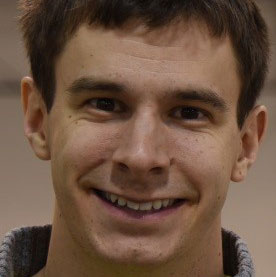 "Attending the Lindau Nobel Laureate Meeting will be an absolutely incredible experience—not only will I be able to learn from some of the finest scientists that have ever lived, but I will also have the opportunity to share and discuss my findings with a large and diverse group of young researchers."
Brett describes his research as follows: "My research involves the development and use of machine learning methods for identifying genetic variants associated with autism spectrum disorder.
Mark Wade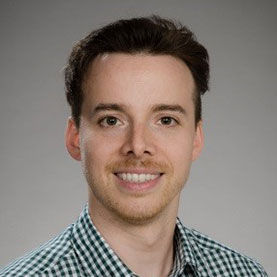 "It is truly an honour to be selected to attend the Lindau Nobel Laureate Meeting. As a young scientist on the verge of beginning my own independent research career, this opportunity to meet some of the greatest living thinkers in the world will surely be inspiring. It is a very unique and exciting opportunity that I have no doubt will leave a lasting impression."
Mark describes his research as follows: "My research is on the psychological and neurocognitive consequences of early adversity and deprivation, especially among children reared in institutions".
Date modified: