National Volunteer Week: April 16-22, 2023
The Canadian Institutes of Health Research (CIHR) relies on the expertise and volunteer contributions from many individuals to support health research across the country. We know that our peer reviewers, committee Chairs, and members of our advisory bodies spend a lot of time and energy on this work—and for this we are very grateful.
As part of our celebration of National Volunteer Week, we asked CIHR volunteers from across the country to tell us what drives them to donate their time and expertise, what they have learned from volunteering, and what they would tell others considering volunteering. Here is what they had to say…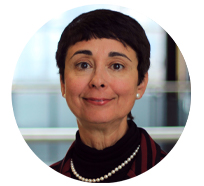 "Having volunteered for many years with CIHR, I can share that the experience has been remarkably rewarding! I have had the opportunity to develop new and valuable skills, interact with inspiring researchers, and remain current on the latest research initiatives in our field."
Reina Bendayan, Pharm.D., FAAPS, FCSPS, FCAHS
Professor, Leslie Dan Faculty of Pharmacy, University of Toronto
Career Scientist, Ontario HIV Treatment Network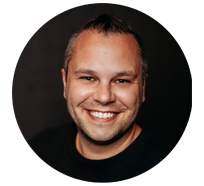 "As a Two Spirit Saulteaux person, I feel that volunteering with CIHR is important to help ensure that Indigenous and 2SLGBTQ+ voices are present, heard, and valued. I believe that it has been the advocacy of Indigenous Peoples and communities, the staff of CIHR, and hundreds of volunteers who have collectively ensured that research that engages and/or affects Indigenous Peoples is done with Indigenous Peoples and guided by Indigenous ways of thinking, being, and doing."
Dr. Jaris Swidrovich
Assistant Professor, Leslie Dan Faculty of Pharmacy, University of Toronto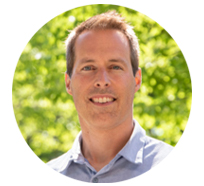 "Reviewing CIHR grants not only helps me write better grants but allows me to understand how it works behind the scenes. It also allows me to interact with other researchers sharing similar research interests and can foster future collaborations. More importantly, it keeps my brain active by providing me new ideas of investigation that I can test in new experiments. All in all, it's a necessity for anyone working in academia."
Jean-Philippe Chaput, PhD
Professor, Department of Pediatrics, University of Ottawa
Senior Scientist, Children's Hospital of Eastern Ontario Research Institute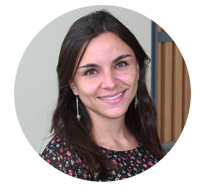 "In an age where the need for evidence is pressing, where people's decisions about health are heavily influenced by misinformation, and where good and life-changing health sciences cannot be achieved in silos, CIHR offers a platform for critical, collaborative science. Volunteering with CIHR allows us to ensure that we can all move the science of health and well-being forward together, supporting innovation across the country, and equipping the next generations of scientists to take on this mandate. Health science needs all scientists, and all scientists need each other."
Liliana Alvarez, PhD, MSc, OT Reg. (Ont.)
Assistant Professor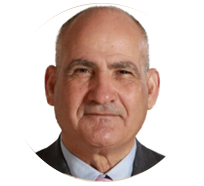 "Volunteering with organizations like CIHR can offer individuals various opportunities to learn about the latest developments and gain insights into medical research. Panel members can access the latest research findings and expose themselves to diverse perspectives that can spark innovation. They can collaborate with leading experts in the field and engage with key stakeholders in the medical research industry, building valuable relationships and insights into the field's broader landscape. One surprising insight is the complexity and collaborative nature of medical research, involving interdisciplinary approaches and effective communication and collaboration among researchers, clinicians, policymakers, funders, and stakeholders to succeed."
Dr. Abdelwahab Omri
Director of Drug & Vaccine Delivery Facility, Laurentian University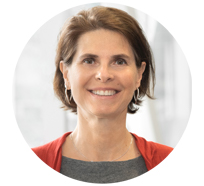 "My experience as a volunteer peer reviewer for research grants and early career awards has shown me the dedication of the research community and all committee members – reviewers, Chairs and Scientific Officers – who draw on their expertise to thoroughly review each application."
Emmanuelle Brochiero, PhD
Full Professor, Department of Medicine, University of Montreal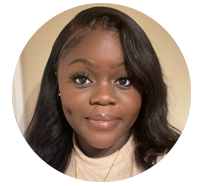 "As a YAC member, I have had the opportunity to consult on an array of internal and external health initiatives that affect youth. I also discovered my passion for peer review and joined a working group to create a youth-directed peer-review introduction. This position opened my eyes to the vast contributions working to increase our country's health and I am proud to contribute my time to ensure our efforts are inclusive."
Nifemi Adeoye
Student in Health Sciences (Honours) at Queen's University
IHDCYH Youth Advisory Council Member
"I have been fortunate to have been a patient partner in a number of roles at CIHR. Over the past twenty years there has been an evolution at CIHR with patient engagement which I believe has improved the quality and uptake of the research being funded."
Linda Wilhelm
President, Canadian Arthritis Patient Alliance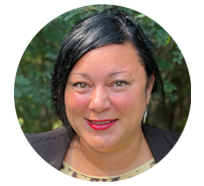 Peer review is a give-and-take. Our grant applications and scientific articles are reviewed by others, and then we pay it forward. Whether it's gaining experience and enhancing a résumé for salary awards, raising our university's profile, or even the pride in seeing our expertise recognized on a national scale, the benefits are numerous! In short, being involved in peer review means being an active and well equipped member of the scientific community.
Anaïs Lacasse PhD
Full professor Institutional Research Chair in Chronic Pain Epidemiology
Department of Health Sciences | Université du Québec en Abitibi-Témiscamingue
Date modified: