National Volunteer Week: April 7-13, 2019
The Canadian Institutes of Health Research (CIHR) relies on the expertise and volunteer contributions from many individuals to support health research across the country. We know that our peer reviewers, committee Chairs, and members of our advisory bodies spend a lot of time and energy on this work—and for this we are very grateful.
As part of our celebration of our volunteers during National Volunteer Week, we asked some of our most active volunteers – who are also members of the College of Reviewers – across the country about what drives them to volunteer, what they have learned from volunteering, and what they would tell others considering volunteering.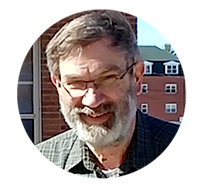 "I have been volunteering time on grant selection committees since the days of the MRC before the creation of CIHR. When MRC was converting to CIHR I spent six years on the Advisory Board of the Institute of Musculoskeletal Health and Arthritis. In these roles I've been able to contribute to peer review, and in the case of IMHA to the development of the Institute.
Volunteering is important for a number of personal reasons as well. CHIR has provided a window into the activities of other researchers and other laboratories at a level that I can't imagine happening any other way. CIHR activities have introduced me to new friends and colleagues across the country. In particular the interactions with others have introduced me to ideas well beyond the fairly narrow focus of my own work.
Peer review and supporting the Institutes is critical to maintaining the reputation of CIHR and thereby the financial support which is critical for the work CIHR researchers do. Volunteering is a part of how we repay the taxpayers of Canada who expect top quality work for their tax dollars being spent."
Photo of: Ed Biden, D.Phil., FCSME
Professor, Mechanical Engineering
University of New Brunswick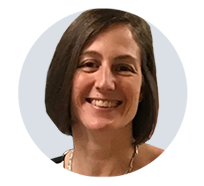 "As an early career researcher, volunteering for CIHR is very important to me. By volunteering my time, I am giving back to the organization and taxpayers that fund my research program. Not only this, but by volunteering to review for both the diverse doctoral awards program and the panel-targeted project grant program, I have a better sense of health research initiatives across our country, both in my field and beyond it. This is extremely valuable for making connections, fostering future collaborations, and my own future grant applications! My reviewer experience has expanded the breadth of my research knowledge, and I am a better researcher for it."
Photo of: Dr. Jennifer Corcoran
Assistant Professor
Microbiology, Immunology and Infectious Diseases Dept.
Charbonneau Cancer Institute
University of Calgary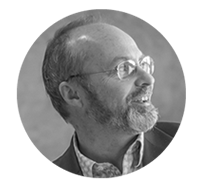 "As an early career researcher, volunteering on CIHR review panels was a great way to learn how to be a good reviewer, see cutting edge research, improve the quality of my own grant proposals, and to network with more senior panel members (all rather selfish motivations for volunteering). During the six years I was seconded to CIHR I came to learn just how essential unpaid peer-reviewers were to the health, quality and functioning of the research granting process. Without the time and effort peer reviewers put into reading and adjudicating proposals, the selection of proposals would likely not be fair and transparent. I also learned the important role that Governing Council and Institute Advisory Board members play in the governance and viability of CIHR. There are literally thousands of researchers whose volunteer activities allows CIHR to keep functioning and who are not always recognized by their peers for the important work they do for us all. At my current career stage, I see volunteering for CIHR (as a peer reviewer on panels or chairing panels or being the scientific officer on panels or being on an Institute Advisory Board) as my way to try to payback some of what others have done for me over the years in terms of adjudicating my proposal submissions and offering constructive feedback. There are a few fields such as science where it is hard to imagine how the field could function without volunteers – peers freely give of their time and expertise to review grant proposals and manuscripts and we are all the better for it."
Photo of: Ian Graham PhD, FCAHS, FNYAM, FRSC
Professor, School of Epidemiology and Public Health
Senior Scientist, Ottawa Hospital Research Institute
Honorary Professor, Deakin University, Melbourne, Australia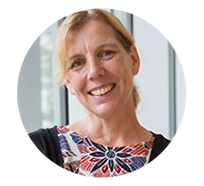 "As someone who trained internationally, first and foremost volunteering with CIHR provided an opportunity to "learn the ropes" within the research funding landscape of Canada. It helped me to better understand the nuances of research funding within Canada, to connect with researchers nationally, and to refine my own research applications for greater success. More recently, volunteering has helped me to give back to the research community, by giving time to support applicants for postgraduate funding opportunities. Having been successful in securing CIHR funding, and receiving excellent peer-review on my own applications, it is only fair to return the favour and I do so willingly. What has most surprised me is the breadth and depth of amazing research going on across Canada – we have some fantastic researchers, across all career stages, who are making a difference when it comes to the health of people and our planet."
Photo of: Sara FL Kirk PhD
Professor of Health Promotion
School of Health and Human Performance, Faculty of Health
Scientific Director, Healthy Populations Institute (HPI)
Adjunct Professor, IWK Health Centre
Adjunct Professor, Mount Saint Vincent University
Dalhousie University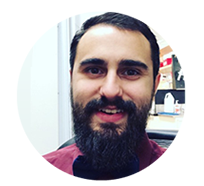 "Currently I volunteer on two CIHR peer review committees: the Pharmacology & Toxicology Project Grant Committee and the Planning and Dissemination Grants. Beyond these peer review committees I have played an active role in CIHR-sponsored café scientifique sessions in Halifax and Saskatoon, CIHR info sessions at my current institution (University of Saskatchewan), and as an advisor for the CIHR Research Training Awards program and the implementation of Individual Development Plans (IDPs) for all CIHR trainees. Volunteering for CIHR programs has given me an amazing opportunity to meet with other researchers, discuss their science, understand grantsmanship, and overall become a better scientist. Further, these volunteering opportunities allow me to give back to my research community in a meaningful way that supports and grows the capacity of my colleagues and peers."
Photo of: Robert B Laprairie, PhD
CIHR-GSK Research Chair in Drug Discovery and Development
College of Pharmacy and Nutrition
University of Saskatchewan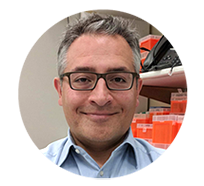 "My perspective has always been that volunteering for CIHR panels and activities is rewarding in that one is giving back to the scientific community and to our society as a whole, but equally a tremendous learning opportunity, particularly for faculty in the beginning stages of their careers."
Photo of: Mani Larijani, Ph.D.
Associate Professor, Immunology and Infectious Diseases
Senior Scientist, Beatrice Hunter Cancer Research Institute
Division of Biomedical Sciences, Faculty of Medicine
Memorial University of Newfoundland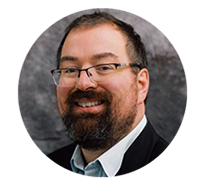 "Having a fair and competitive CIHR process is critical to ensuring that the best health-related science is funded nationally. The best way that we've figured out how to do that is through rigorous peer review, even with its occasional shortcomings acknowledged. I've benefited from receiving CIHR funding through my training and as a new investigator, and feel that it is important to participate in this process going forward in my career."
Photo of: Lyle McKinnon
Assistant Professor, Medical Microbiology and Infectious Diseases
University of Manitoba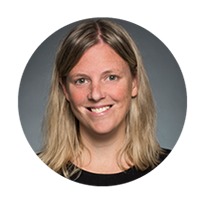 "In addition to being a responsibility and a way of participating in and supporting scientific research, volunteering as a peer-reviewer for CIHR has been an important learning experience for me. As one might expect, reviewing many scientifically rigorous, creative, and carefully crafted project proposals and discussing those proposals with fellow reviewers has helped me with my own grant applications. I have also learned about a lot of areas of research that are on the periphery of my own expertise but that pursue similar challenges or tap into relevant bodies of literature. Similar to attending seminars on topics that are in one's field but not one's exact research area, this is enriching in a way that is indirect but cumulative and I think it has made me a much better scientist. I also review post-doctoral fellowship applications for CIHR. I would recommend this activity to all principal investigators not just as a service but also because it expands one's understanding of the diverse career paths that contribute to a rich academic community and has helped me to be a better mentor."
Photo of: Beth K Potter, PhD
University Research Chair in Health Services for Children with Rare Diseases
Associate Professor and Interim Graduate Program Director, School of Epidemiology and Public Health, University of Ottawa
Affiliate Investigator, Children's Hospital of Eastern Ontario Research Institute
Senior Adjunct Scientist, Institute for Clinical Evaluative Sciences
Epidemiologist, Newborn Screening Ontario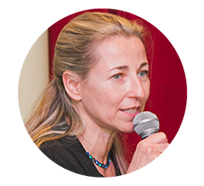 "I have been member of the Standing Committee on Ethics and of the Institute Advisory Board of the Institute of Genetics for several years. Volunteering to sit on CIHR advisory bodies can be highly rewarding, in that you get to be involved in strategic thinking on the future direction of health research funding. When expert advice provided by such bodies is seriously considered, the sense of having impact is very gratifying. When it is dismissed, however, there can be a sense of frustration. Volunteering in this capacity therefore requires not only an investment of time and energy, but also patience and a long-term vision. It also requires an optimistic disposition and confidence that course corrections occur overtime."
Photo of: Vardit Ravitsky, PhD
Associate Professor
Bioethics Programs
Department of Social and Preventive Medicine
Center for Research in Ethics
School of Public Health, University of Montreal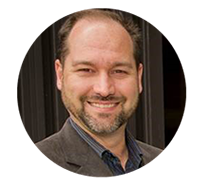 "I never say no to CIHR. I will always agree to help out when CIHR asks me, because I firmly believe that if we are invested in something that affects our labs, lives, and the careers of our trainees, and we want it to serve its goals, we must be willing to engage in the process when given the opportunity. CIHR is paying attention to how the research community views its activity, and it is only through volunteering to help them when asked, that we will be able to effect the changes we want to see.
The biggest surprise I got through volunteering for CIHR was the first time, and every time after, that I reviewed for a CIHR Peer Review Committee. Until I did this, I questioned how CIHR funding decisions were made and I wasn't confident that the process was fair. However, once I sat on a CIHR grant review committee, I realized that these panels are made up of like-minded scientists who fairly and rigorously review the applications. Working on the committee gave me faith in the system of face-to-face peer review and made me want to be a part of it even more. I realized that it is us active scientists who must serve on these panels in order to ensure that the science is reviewed properly. The whole system depends on fair and engaged peer review, so I feel we are obligated to sit on these panels when given the opportunity."
Photo of: Rod Russell, PhD
Associate Professor of Virology & Immunology
Division of BioMedical Sciences
Faculty of Medicine
Memorial University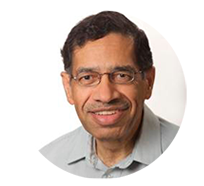 "CIHR has an important mandate to make our healthcare system an envy of the world by doing world-class research. It can be only successful when volunteers contribute their ideas, energy and time to help CIHR to develop and deliver its programs. Volunteers communicate the achievements of CIHRs to the public and healthcare providers and partners who are key to its success."
Photo of: Dr. Bhagirath Singh, PhD, FRSC, FCAHS
Director, Centre for Human Immunology
Professor Emeritus, Dept. of Microbiology & Immunology
Scientist, Robarts Research Institute
University of Western Ontario
London, Ontario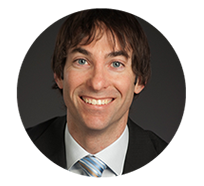 "Volunteering for CIHR is an important way to give back to the Canadian scientific community, and also to the Canadian public who supports our research through their taxes. I have benefited from CIHR's support since 2003, when I received a New Investigator award. There have been many changes at CIHR over the years, but receiving CIHR funding has always been a tremendous honour — the credibility that accompanied this award was essential for my career as an independent scientist. The more experience I gained as an applicant, the more it became apparent that CIHR's stature depends on committed volunteers to support the truly outstanding CIHR staff. Like many researchers, my first opportunity as a CIHR volunteer was as a peer reviewer. I've had the privilege of volunteering for several other roles at CIHR over the years, and it has been a fantastic experience that I would recommend to anyone. Yes, there is work involved, but I really feel that I am contributing to an important and meaningful enterprise, which makes it easy to find the time."
Photo of: Marcello Tonelli MD SM MSc
Associate Vice President (Health Research), University of Calgary
Quotes posted as submitted by each individual.
Date modified: