Integrated Cannabis Research Strategy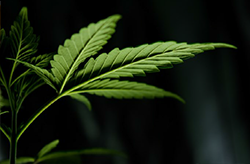 Building on researcher-initiated early funding opportunities, workshops, and numerous consultations, CIHR's Institute of Neurosciences, Mental Health and Addiction (INMHA), together with the Institutes of Cancer Research (ICR); Circulatory and Respiratory Health (ICRH); Human Development, Child and Youth Health (IHDCYH); Indigenous Peoples' Health (IIPH); and Musculoskeletal Health and Arthritis (IMHA) developed the Integrated Cannabis Research Strategy (ICRS).
The overarching vision of the ICRS is that a well-coordinated series of activities can position Canada to be a world leader in developing the research capacity and amassing the research evidence needed to appropriately roll out policy and regulatory models for non-medical cannabis use.
Please note: CIHR strategic research initiatives are funded through Institute strategic initiative budgets and/or dedicated funding from government and external partners. Funding for these initiatives is not sourced from CIHR's Project Grant competition.
Date modified: