Dr. Victoria Young
Health System Impact Fellow Profile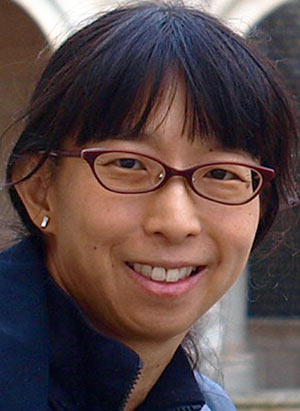 Name:

Victoria Young

Host Partner Organization:

York Region Paramedic and Senior Services

Name of Host Partner Organization Supervisor:

Dr. Walter Tavares and Mr. Chris Spearman

Location (city, province):

Sharon, Ontario

Academic Institution:

University Health Network – Toronto Rehabilitation Institute

Name of Academic Supervisor:

Dr. Susan Jaglal

Duration of Fellowship:

1 year
Title of Fellowship / Program of Work:

Diagnostic Imaging at the Point-of Care: A Possible Role for Paramedics?
Biography
Vicky's research is motivated by a desire to help improve the health care system, services, and policies related to providing coordinated medical care and diagnostic technologies at home for individuals with complex health care needs. Vicky has professional experience working on new health care facility medical equipment planning projects in Northern Canada and has helped assess needs for biomedical engineering departments in Kosovo. Vicky is a professional engineer with systems design and clinical engineering training. She completed a MHSc (Institute of Biomaterials and Biomedical Engineering) and PhD (Rehabilitation Sciences Institute) at the University of Toronto. Vicky's research received major support from NSERC; CIHR (Strategic Training Program in Health Care, Technology and Place); and AGE-WELL NCE. This fellowship is a unique opportunity for Vicky to apply her research knowledge, skills and professional expertise within a health service organization, to help drive change towards more integrated health services in the community.
Fellowship Program of Work
York Region Paramedic and Seniors Services (YRPSS) wishes to examine whether the paramedic scope of practice within home and community could be enhanced to include some degree of diagnostic imaging (i.e., radiograph/ultrasound) for non-emergency and low acuity conditions, and especially high-cost hospital users. Over the next year, this program of work includes examining the evidence base for supporting diagnostic imaging services in non-emergent situations; possible paramedic roles in providing this service; degree of feasibility; and implementation considerations. If it is feasible for paramedics to provide diagnostic imaging services, it is hypothesized that this additional diagnostic information could assist paramedics and collaborating clinicians in more accurately assessing a patient's medical status and further guide their decision making with respect to care approaches and disposition. Potential impacts to patient care includes improved access to diagnostic imaging at home, quicker access to appropriate medical care, a more integrated and comprehensive care experience, and reduced stress from an avoided emergency department visit. Economic benefits within the health care system and private industry might also be conceivable. This project relies heavily on stakeholder collaborations across the health care continuum; between YRPSS and clinical care providers, care coordinators, allied health workers, and health administrators in local family health teams, long-term care facilities, hospitals, the regional LHIN; and other community service providers and medical industry. In addition to helping lead and manage this work within YRPSS, Vicky's experiential learning includes practicing skills in negotiation and collaboration within the local health care community to support and effect change.
Date modified: