Dr. Hazel Williams-Roberts
Health System Impact Fellow Profile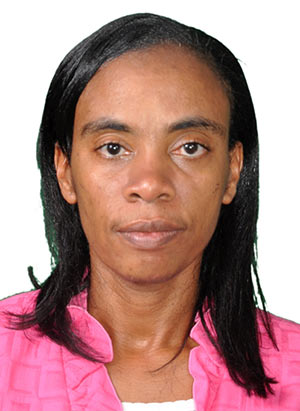 Name:

Hazel Williams-Roberts

Host Partner Organization:

Saskatoon Health Region

Name of Host Partner Organization Supervisor:

Dr Julie Kryzanowski

Location (city, province):

Saskatoon, Saskatchewan

Academic Institution:

University of Saskatchewan

Name of Academic Supervisor:

Dr Sylvia Abonyi

Duration of Fellowship:

1 year
Title of Fellowship / Program of Work:

Connecting Care to improve Saskatoon seniors' health
Biography
Postgraduate training in community health and population health science was the natural progression of a growing interest in the field and a desire to increase my knowledge and capacity for more advanced analyses. Many years earlier, the completion of the Master of Science degree in Health Services and Public Health Research marked a significant career transition from provision of acute clinical care to application of knowledge and research skills to improve population health. An important professional accomplishment was my contribution to increasing evidence-informed decision making, measurement of health system performance as well as renewed organizational focus on quality improvement and development of standards. My thesis work was advanced through a Saskatchewan Innovation and Opportunity award and capacity for interdisciplinary work was enhanced by participation in the Integrated Training Program in Food Safety, Infectious diseases and Public Policy (ITraP). I recognized the unique and invaluable opportunity to develop professional skills and enhance competencies during the experiential learning provided by the Health Systems Impact Fellowship.
Fellowship Program of Work
The impact goal of the organization is to improve access to appropriate care for older adults in community settings. The program of work aims to design and implement a local collaborative care model to better meet the rising demand for chronic complex care in an aging population. A high need community has been identified to pilot the model where potential exists to impact the quality of health care transitions and contribute to improve health outcomes and system performance targets for patient flow. As a fellow, I will support project evaluation to better understand the best ways to achieve high functioning team-based care in community settings and examine successes, challenges and services outcomes of implementation of the project. This project to re-design community care will contribute to community development and facilitate aging in place and age-friendly objectives. The project will create a platform for interdisciplinary collaboration and shift the predominant practice culture to embrace team-based care. These transformative changes can have ripple effects in the health care system through improvement in patient flow in acute care settings while delivering better patient experience.
The project provides an opportunity to collaborate with multiple stakeholders including patients, community design team, health care providers, and community based organizations. I am excited about the opportunity to experience and contribute to health system re-design through the implementation of the connected care strategy.
Date modified: