Dr. Fatheema Begum Subhan
Health System Impact Fellow Profile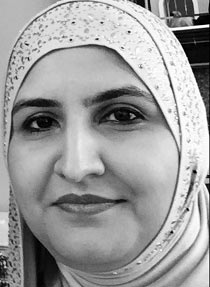 Name:

Fatheema Begum Subhan

Host Partner Organization:

Alberta Health Services

Name of Host Partner Organization Supervisor:

Petra O'Connell

Location (city, province):

Edmonton, Alberta

Academic Institution:

University of Alberta

Name of Academic Supervisor:

Dre Catherine Chan

Duration of Fellowship:

1 year
Title of Fellowship / Program of Work:

Health Initiatives for Indigenous Communities of Alberta (HIICA) - Shared Decision Making Strategies and Community Engagement Approaches for Prevention, Management of Diabetes and Health Promotion

Contact Information:

Social media page(s): LinkedIn: Fatheema Begum Subhan
Biography
I am a Registered Dietitian and have a PhD degree in Nutrition and Metabolism with a focus in Nutritional Epidemiology, from the University of Alberta. I completed professional trainings in Clinical Coordination, Project Management and Databases management. I have over 10 years of experience in planning, designing, conducting and managing research studies comprising: longitudinal cohorts, clinical and community based intervention projects. Additionally, I have ~5 years of teaching experience as a lecturer, teaching assistant and research mentor. Further, my postdoctoral training enhanced my Project Management and Leadership Skills which includes: management of a team of 5 research assistants and 40 volunteers to enter/organise data; leading the development, training and implementation of various research protocols (skin-fold assessment protocol for measuring pregnant women; supplement intake database to capture the type, duration, dosage of 800 supplements). Recently, I was involved in planning and implementing a community-based nutrition education intervention for effective diabetes self-management.
Fellowship Program of Work
The Diabetes Obesity Nutrition, Strategic Clinical Network, 2017-2021 priority areas are: "Prevention & progression of diabetes, obesity, malnutrition; Empowering patients, providers to better manage diabetes, obesity, malnutrition; Transforming healthcare system through research, surveillance, partnerships" (AHS, 2017).The overall project objective is to improve the health of people with diabetes living on reserves and in urban areas by creating and supporting family- and community-centered health initiatives, through sustainable approaches based on best clinical practices. The specific aims of the project are: Identify the healthcare needs of aboriginal people living with diabetes and their barriers/enablers to health care access; Determine the role of traditional medicine and healing practices commonly practiced by the aboriginal population. A qualitative study using focused ethnography approach will be conducted to understand the insights of the aboriginal people with diabetes, their families, other community members, health workers and health care provider (HCP) regarding their needs and barriers to healthcare. Results from this project will inform the needs and barriers to healthcare of aboriginal people with diabetes. The HCP may have limited knowledge of traditional medicine and holistic practices of the aboriginal communities and whether or not these practices are a barrier or facilitator to better health is unknown. Hence this study aims to shed light on this novel idea and in future to create educational resources for the HCP to improve their cultural competencies. This study will lay the foundation for co-creation of tools and pathways to implement diabetes self-management and shared decision making in partnership with various stakeholders.
Date modified: