Dr. Deepa Singal
Health System Impact Fellow Profile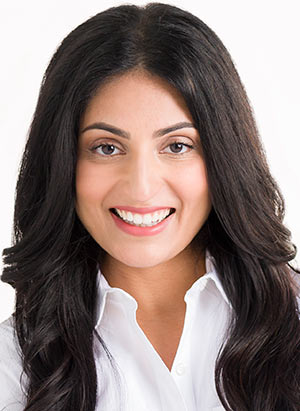 Name:

Deepa Singal

Host Partner Organization:

Healthy Child Manitoba Office

Name of Host Partner Organization Supervisor:

Dr. Rob Santos

Location (city, province):

Winnipeg, Manitoba

Academic Institution:

Manitoba Centre for Health Policy

Name of Academic Supervisor:

Dr. Alan Katz

Duration of Fellowship:

1 year
Title of Fellowship / Program of Work:

Using Population Data to Guide Fetal Alcohol Spectrum Disorder (FASD) Program & Policy Development in Manitoba
Biography
Deepa Singal received her PhD in Community Health Sciences from the University of Manitoba and acquired expertise in conducting population health research at the world renowned Manitoba Centre for Health Policy. Deepa has a mission to utilize "big data" to enhance the health and wellbeing of children and mothers in Canada and beyond. Deepa's dissertation was the first North American population-based study to investigate the health and service use of mothers who gave birth to children with fetal alcohol spectrum disorder. Her work was awarded the Research Manitoba Dissertation award and was featured in the National Post, CBC, CTV and various media outlets throughout Canada. Deepa hopes to forge a hybrid career between academia and policy that informs health policy and system change that increases child and maternal wellbeing in Canada. Deepa is the recipient of the Children's Hospital Research Institute of Manitoba Foundation Award and a Dean of Medicine Award of Excellence.
Fellowship Program of Work
Deepa is honored to bring expertise in conducting population based health research to the Government of Manitoba Healthy Child Office (HCMO) with the goal of enhancing provincial capacity to evaluate community programs supporting patients and families with Fetal Alcohol Spectrum Disorder (FASD). Led by the Healthy Child Committee of Cabinet (HCCC), HCMO works across sectors to develop programs focused on achieving the best outcomes for Manitoba's children. Deepa will be working closely with Senior Assistant Deputy Minster, Dr. Rob Santos and the FASD Initiatives Team Manager, Holly Gammon to deliver the team's work objectives towards the provincial FASD strategy led by the HCCC. Deepa will contribute to the advancement of HCMO impact goals by leading and executing a major project that prepares evaluation data from 7 programs currently delivered for FASD prevention and treatment so they can be used for policy relevant research. Getting this data "research ready" ensures services and programs in Manitoba are based on strong research and evaluation and supports evidence based policymaking. This project strengthens the capacity of researchers, policy makers and health care professionals in Manitoba to conduct leading, novel, policy driven research that directly improves the health of the population. Deepa is excited to develop her professional skills through immersive training in this dynamic policy environment. Through the mentorship of leading policy experts in Canada, Deepa will experience how a central agency carries out planned work, reacts to changing priorities and witness how research is used to support evidence-based decision making and program implementation.
Date modified: