Dr. Meaghan Sim
Health System Impact Fellow Profile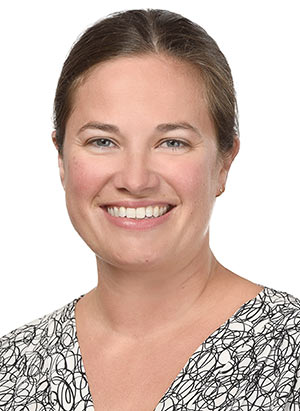 Name:

Meaghan Sim

Host Partner Organization:

Nova Scotia Health Authority

Name of Host Partner Organization Supervisor:

Janet Knox & Tricia Cochrane

Location (city, province):

Halifax, Nova Scotia

Academic Institution:

Dalhousie University

Name of Academic Supervisor

Alice Aiken & Sara Kirk
Title of Fellowship / Program of Work:

Developing a Policy Framework to support a Population Health Approach to Health System Planning
Biography
The HSI fellowship provides an exciting and unique opportunity for me to learn alongside health system leaders and develop skills that are relevant to addressing real-world, complex issues that impact the health system and health within the population. I pursued a PhD because I am interested in how the health practices of individuals and families in modern society are shaped by the social determinants of health (SDOH – e.g., the circumstances in which people grow, live, work, play and age), particularly those practices impacting maternal and child health and under-represented populations. My dissertation, supported through doctoral research awards from NSHRF and CIHR, explored infant feeding practice within the context of income-related food insecurity and excess maternal body weight. Prior to obtaining my PhD, I worked in health promotion, evaluation and research for the Heart and Stroke Foundation of Nova Scotia. I am a registered dietitian and hold a BSc (Honours) in Nutrition (Acadia University '01) and a MSc in Applied Human Nutrition (Mount Saint Vincent University '06).
Fellowship Program of Work
The key output from my work as a CIHR NSHA/Dalhousie HSI fellow will be to support the development of a policy framework for a population health approach to health system planning. It is well established that health within the population can be improved if investments are made in improving health equity and addressing the SDOH. However, this is an area that traditionally has received substantially less resources and the work is very complex – requiring long-term visioning and challenging the ways in which health systems have traditionally functioned. Unfortunately, without upstream investment, it is difficult to make meaningful strides in population health status. The goal is that this framework will be integrated within the whole system to inform health service planning decisions that are made across NSHA and when applied, it will help build the foundation for a healthy future for all Nova Scotians.  
The development of this framework will be evidence-informed and collaborative. It will also build upon existing population health work that has been developed at the NSHA and is sensitive to the needs of the population of Nova Scotia. I will be mentored by members of the executive team with the NSHA – Janet Knox and Tricia Cochrane, and Dalhousie University's Faculty of Health – Dr's Alice Aiken and Sara Kirk throughout its development. A guiding committee with membership from within the NSHA and relevant stakeholders will also provide oversight to its development.  
Date modified: