Dr. Stephanie Prince Ware
Health System Impact Fellow Profile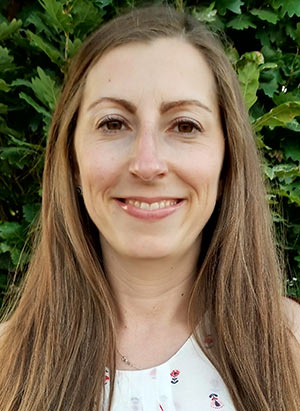 Name:

Stephanie Prince Ware

Host Partner Organization:

Public Health Agency of Canada

Name of Host Partner Organization Supervisor:

Dr. Anne-Marie Ugnat

Location (city, province):

Ottawa, Ontario

Academic Institution:

University of Ottawa/University of Ottawa Heart Institute

Name of Academic Supervisor:

Dr. Robert Reid

Duration of Fellowship:

2 years
Title of Fellowship / Program of Work:

Research informing Canada's Physical Activity, Sedentary Behaviour, and Sleep Indicator Framework: Setting priorities, informing surveillance needs and integrating knowledge translation

Contact Information:

Social media page(s): Twitter: @SPrinceWare
Post-HSI Fellowship Career Profile
Biography
I have a BSc in Human Kinetics (Ottawa), a MSc in Epidemiology (Queens) and a PhD in Population Health (Ottawa). I chose my PhD because I was interested in the application of interdisciplinary approaches to research and understanding patterns, inequities and inequalities in health. I have completed a research fellowship at the University of Ottawa Heart Institute (UOHI) focusing on sedentary behaviours including their measurement, association with health and interventions. I received a SSHRC Doctoral Fellowship during my PhD and was awarded a CIHR Fellowship, a Heart and Stroke Fellowship, and a Strategic Endowed Fellowship from the UOHI during my post-doc. The HSI Fellowship will afford an experiential learning opportunity outside of the academic setting that would be otherwise difficult to obtain and will help me to further develop my skills and knowledge with respect to leadership, project management, knowledge translation, and the policy making process.
Fellowship Program of Work
My fellowship involves a collaboration with the Health Promotion and Chronic Disease Prevention Branch within the Public Health Agency of Canada (PHAC; host partner organization) and the University of Ottawa Heart Institute (academic institution). PHAC's goal is to advance the Physical Activity, Sedentary Behaviour and Sleep (PASS) Indicator Framework and its surveillance strategy to ensure it is based on the most current research and make certain that Canada continues to be at the forefront of physical activity promotion and is recognized as a public health pioneer in sedentary behaviour and sleep. The objectives of my Fellowship are to: 1) define PASS indicators including domain-specific sedentary behaviours, workplace sedentary behaviour environments and walkability; 2) evaluate the validity of physical activity data from a new children's health survey; and, 3) priority setting and development of a KT strategy for the PASS Indicator Framework to ensure its use in informing policy and program activities and enable uptake across partners. My fellowship will benefit PHAC in its work to modernize its approach to physical activity and healthy living, especially with respect to filling in gaps and refining the PASS Indicator Framework. It will serve to advance the development of the PASS Framework and the translation of its knowledge products to knowledge users. I will be exposed to the decision making processes providing me with a better understanding of the policy and management processes in a large governmental organization; offering a clearer understanding of the needs of policy and program leads within government.
Date modified: