Dr. Christiane Pereira Martins Casteli
Health System Impact Fellow Profile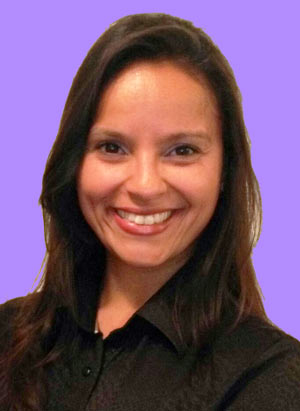 Name:

Christiane Pereira Martins Casteli

Host Partner Organization:

Centre universitaire intégré de santé et de services sociaux (CIUSSS) de la Capitale-Nationale

Name of Host Partner Organization Supervisor:

Guy Thibodeau and Lucille Juneau

Location (city, province):

Québec, QC

Academic Institution:

Université Laval

Name of Academic Supervisor:

Elisabeth Martin and Clémence Dallaire
Title of Fellowship / Program of Work:

Embedding Shared Decision-Making in Patient Centered Care in Community Rehabilitation Programs in Alberta

Contact Information:

Social media page(s): LinkedIn: Christiane Pereira Martins Casteli
Biography
I have a Ph.D. in nursing science from the University of Sao Paulo in Brazil. Through my experience in clinical settings, research and teaching, and the expertise I have acquired in these different areas of intervention, I have been able to combine theory and practice, thereby promoting knowledge transfer and modernization.
Using minimal data from a literature review and documents from the department of Continuing Education in Nursing, I developed and implemented a computerized system of Continuing Education in Nursing (SIEC) which is patented by the National Institute of Industrial Property (INPI/S.P.-BR). This post-doctoral training period will allow me to develop theoretical and practical knowledge of the community health sector and the practice conditions in the field, as well as giving me an opportunity to perfect my professional skills with regard to an innovative clinical practice and to better assess and understand the impacts of such a practice.
Fellowship Program of Work
This Training Modernization Start-Up Grant is tied to Université Laval and to the Centre universitaire intégré de santé et de services sociaux (CIUSSS) de la Capitale-Nationale. It is part of an initiative to establish and implement a home hospitalization program with a particular focus on palliative care. This project will bring together the interests and needs of actors outside the academic world who call on knowledge of community health, the organization of services and the provision of care. Moreover, it is an opportunity for me to develop a range of skills to complement those acquired during my doctoral studies through an innovative regional project that will bring new information to reflections on broader national jurisdictions. The work will make relevant contributions to the different decision-making processes involved in implementing home hospitalization. On the whole, it will improve health and social services research in the greater Québec area and maximize positive benefits to the health and well-being of the population, the ecosystem and the regional economy. The research grant will allow me to learn about the Quebec health care system through an action research project involving major stakeholders in the Quebec health care sector, which aligns with my vision of a career in health care that combines academic research and clinical experience.
Date modified: