Dr. Samiratou Ouédraogo
Health System Impact Fellow Profile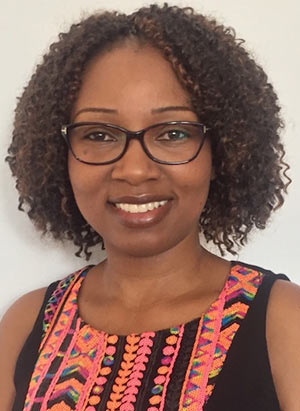 Name:

Samiratou Ouédraogo

Host Partner Organization:

Institut national de santé publique du Québec (INSPQ)

Name of Host Partner Organization Supervisor:

Dr. Alain Poirier

Location (city, province)

Montréal, Quebec

Academic Institution­

McGill University

Name of Academic Supervisor

Dr. Gilles Paradis
Title of Fellowship / Program of Work

Transdisciplinary research training program on public policies promoting health

Contact Information:

Website: Samiratou Ouedraogo;
Social media page(s): LinkedIn: Samiratou Ouédraogo
Biography
I decided to pursue my studies in public health to understand socio-economic health inequalities and how to reduce them. I earned my Ph.D. in public health and epidemiology from Université de Bourgogne (France, 2014). The goal was to understand socio-economic inequalities related to participation in breast cancer screening. The project that I helped develop as part of my doctoral degree was financed by the Ligue contre le cancer and the Fondation de France. After moving to Canada, I was awarded postdoctoral funding from the FRQS in 2016 to pursue training at the Université de Montréal Public Health Research Institute. The post-Ph.D. training in transdisciplinary research on public policies promoting health at McGill University and the INSPQ will allow me to acquire the unique skills needed to lead research that will have positive and lasting impacts on population health.
Fellowship Program of Work
INSPQ, through its prerogative to propose intersectoral strategies and actions likely to improve population health and well-being, partnered with McGill University to offer a transdisciplinary research program on public policies promoting health. My program of work, which is under development, will fit the strategic direction of the INSPQ.
Aside from the possibility of training in leadership, dialogue and negotiation and strengthening my skills on the principle of empowerment, my training at McGill University and the INSPQ will allow me to build knowledge and skills on processes that help establish, adopt and implement fair public health policy. My work at the INSPQ's Vice-présidence à la Valorisation scientifique et communications (scientific promotion and communications division) will give me the opportunity to develop partnered research skills and support health impact evaluations relating to bills, regulations and policies. The INSPQ's direct link with health professionals and the major influence it has on them concerning the adoption of best health practices offer a unique opportunity to disseminate my research results for implementing policy in a way that benefits populations. My motivation to do research is the desire and hope that the results of my work have a direct impact on health practices and positively influence the health and well-being of populations in general and of those that are underserved and/or underprivileged in particular.
Date modified: