Dr. Matthew Menear
Health System Impact Fellow Profile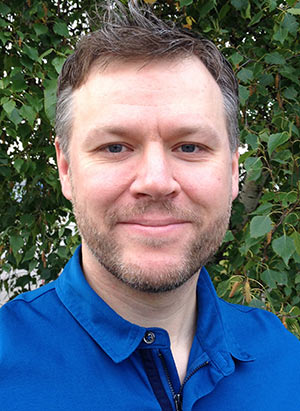 Name:

Matthew Menear

Host Partner Organization:

INESSS

Name of Host Partner Organization Supervisor:

Denis Roy

Location (city, province):

Quebec, Quebec

Academic Institution:

Université Laval

Name of Academic Supervisor:

France Légaré

Duration of Fellowship:

2 yrs
Title of Fellowship / Program of Work:

Implementing and evaluating the scalability of COMPAS-SM: a patient-oriented quality improvement intervention targeting mental health care in primary care

Contact Information:
Biography
I am currently a postdoctoral fellow affiliated with the Institut national d'excellence en santé et en services sociaux (INESSS) and the Research Centre on Primary Healthcare and Services of Laval University. I completed my doctoral training within the School of Public Health at the University of Montreal, specializing in the organization of healthcare services. My research focuses on the delivery and organization of mental health and addiction services within primary care and on the engagement of patients and families in their care. My project with INESSS will focus on the development and evaluation of COMPAS-SM, a new patient-oriented intervention designed to promote reflexivity and quality improvement in mental health care within primary care settings in the province of Quebec.
Fellowship Program of Work
My fellowship is being conducted in partnership with the Institut national d'excellence en santé et en services sociaux (INESSS), an organization that plays a critical role in supporting health system transformation in Quebec. INESSS works closely with healthcare providers to promote clinical excellence and the efficient use of resources in health and social services across the province, and also plays an important role in supporting evidence-informed policymaking within the Ministry of Health and Social Services. With respect to my project, INESSS currently has a leadership role in supporting reflective practices and quality improvement in primary care settings, notably for the prevention and management of chronic diseases. One of the projects it leads in this area is called COMPAS, which brings together primary care providers and other stakeholders within a region and engages them in a process involving reflective deliberation on clinical and population-based data and action planning to address critical quality gaps highlighted by this data. To date, the COMPAS intervention has focused solely on chronic physical diseases such as diabetes and chronic pulmonary disease. My role as fellow will be to support the development and evaluation of a new COMPAS intervention targeting mental health care in primary care. This will involve developing new indicators to understand where gaps in quality may be for people with mental disorders along their care trajectory. My project will also aim to identify the critical issues that INESSS must consider when seeking to scale up COMPAS-SM on a broader scale in the province.
Date modified: