Dr. Geneviève Lapointe
Health System Impact Fellow Profile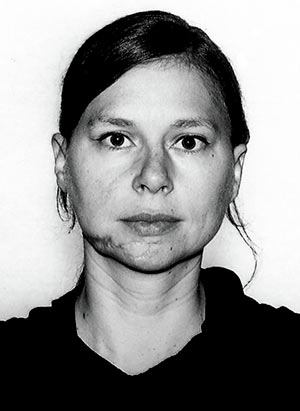 Name:

Geneviève Lapointe

Host Partner Organization:

Centre intégré de santé et de services sociaux (CISSS) de Chaudière-Appalaches

Name of Host Partner Organization Supervisor:

Daniel Paré

Location (city, province):

Sainte-Marie, Quebec

Academic Institution:

Université Laval

Name of Academic Supervisor:

Geneviève Roch

Duration of Fellowship:

2 years
Title of Fellowship / Program of Work:

Performance et équité dans le continuum de santé, soins et services périnataux
Biography
After working in a community centre, Geneviève began a Ph.D. in sociology. She was interested in questions related to immigration and social inequalities and wanted to better understand the migration experience in Quebec.
Geneviève earned a bachelor's degree in anthropology from Université Laval and a master's degree in sociology from the University of British Columbia. She has just completed her doctor's degree in sociology at Université Laval. During her doctoral studies, Geneviève received various research awards, including the prestigious Joseph-Armand Bombardier Scholarship from the Social Sciences and Humanities Research Council (SSHRC) of Canada.
Geneviève decided to submit her application for a health system impact fellowship because she would like to pursue her work on equity and social and health inequalities. This unique fellowship will allow her to combine research work and practical experience in an organization.
Fellowship Program of Work
The impact goal of CISSS-CA is to evaluate the performance of the health, care and perinatal services continuum from the perspective of equity and reduction of social health inequalities. The program of work aims at four specific goals: 1) to document the health, care and services continuum intended for children ages 0 to two and their family; 2) to distinguish universal services from those intended for targeted clients; 3) to identify performance indicators related to the health, care and perinatal services continuum; 4) to contribute to the implementation and scale-up of these indicators.
In social and economic terms, implementing performance indicators will help provide perinatal services and care adapted to the needs and concerns of the population, thus reducing social health inequalities. For the organization, identifying and implementing indicators will encourage better management of services and care for 0–2 year-olds and their family. The results of the project could also be used with the aim of reproducing this approach in other continuums.
This program of work—completed under the supervision of Mr. Daniel Paré, President and CEO of CISSS-CA, and Professor Geneviève Roch from Université Laval's Faculty of Nursing—will allow the fellow to acquire incredibly enriching field experience. Geneviève is extremely enthusiastic about the idea of concretely participating in improving perinatal care and services.
Date modified: