Dr. Jonathan Lai
Health System Impact Fellow Profile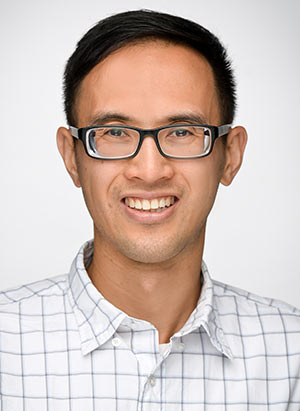 Name:

Jonathan Lai

Host Partner Organization:

Centre for Innovation in Autism and Intellectual Disabilities

Name of Host Partner Organization Supervisor:

Malvina Klag

Location (city, province):

Montreal, Quebec

Academic Institution:

McGill University

Name of Academic Supervisor:

Keiko Shikako-Thomas

Duration of Fellowship:

2
Title of Fellowship / Program of Work:

Improving the use of evidence-informed health policy for individuals with brain-based disabilities

Contact Information:

Social media page(s): Twitter: @drjonlai
Post-HSI Fellowship Career Profile
Biography
Dr. Jonathan Lai (PhD) is passionate about bridging the gaps between brain science, mental health and society-at-large through translating research into evidence-informed policies and programs. His current work focuses on health services delivery, program evaluation, and integrated knowledge translation to policy.
Previously, Jonathan was a Post-Doctoral Fellow with the Chair in ASD Treatment and Care Research (York University) where he identified predictors of health and community service receipt for people with autism. Jonathan's graduate training (MSc University of Guelph; PhD McMaster University) was in the biomedical aspects of brain development. Funded consecutively by Ontario Mental Health Foundation and a Vanier Scholarship, he looked at the link between the biology and behavioural phenotypes in mouse models of autism subtypes. This Health Systems Impact Fellowship will bridge his research experience beyond academia into health systems and health policy work.
Fellowship Program of Work
Jonathan's program of work will address the Centre for Innovation in Autism and Intellectual Disabilities' key goal of understanding the processes that move evidence-informed programs into policy while informing the creation of a policy hub in childhood disabilities at McGill University.
Jonathan will evaluate the various projects at the Centre for Innovation to identify approaches that enhance the use of evidence-based information in health systems. For example, he will examine structures and processes underlying the creation of a specialized medical-dental clinic and how to catalyze replication of such programs. He will create a framework of common elements among all the projects at the Centre for Innovation and relevant research projects in the CHILD-BRIGHT Strategic Patient Oriented Research network that lead to policy impact. This will guide future work by these organizations to optimize their uptake in the worlds of policy and practice. Further anticipated benefits include a unique understanding of the factors and processes that lead to evidence-informed policy in this area. To date, there has not been a multi-method examination of these processes in a naturalistic setting.
Working in the context of these organizations, Jonathan will be able to use his past research experience on the developing brain and in service delivery for children with disabilities to engage with policy makers and articulate findings that are ready for implementation. With the skills he will receive in this program, he hopes to have a firm grasp of the research-to-policy continuum and be able to continue to make contributions in this area.
Date modified: