Dr. Megan J. Highet
Health System Impact Fellow Profile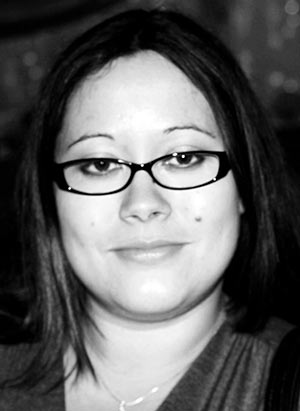 Name:

Megan J. Highet

Host Partner Organization:

Alberta Health

Name of Host Partner Organization Supervisor:

Kathy Ness

Location (city, province):

Edmonton, Alberta

Academic Institution:

School of Public Health, University of Alberta

Name of Academic Supervisor:

Jeffrey Johnson

Duration of Fellowship:

1 Year
Title of Fellowship / Program of Work:

Primary and Community Health Care

Contact Information:
Biography
After receiving a PhD in anthropology from the University of Alberta (UofA) in 2015, Megan accepted a two-year Postdoctoral Fellowship in Knowledge Translation for Health Policy with the CANHelp Working Group in the Department of Medicine at the UofA. In addition to serving as the Qualitative Research Management Lead for the interdisciplinary research team, Megan led four community-driven projects focused upon stomach health and community perceptions of cancer risk and environmental health that she developed in partnership with Indigenous communities in the NWT and YK. A key feature of these projects was their emphasis upon visual approaches for engaging children and youth in community based participatory health research. In addition, Megan also conducted an ethnographic project with adults in Aklavik, NWT aimed at addressing barriers to culturally appropriate care and challenges surrounding treatment for H. pylori infection in remote arctic communities. Megan is a former Killam Scholar and SSHRC scholarship recipient. Her doctoral research was awarded a Dorothy J. Killam Graduate Prize and her postdoctoral research with the CANHelp Working Group was supported by three CIHR grants and award that she held as the principal applicant.
Fellowship Program of Work
Over the course of her CIHR-Health System Impact Fellowship, Megan will be working within the Primary and Community Health branch of the Health Services Delivery division of Alberta Health where she will contribute her skills to developing measurement and evaluation frameworks for assessing health system outcomes. The timing of this opportunity is fortuitous in light of the fact that Alberta Health is currently undertaking a policy shift aimed at the integration of services across primary and continuing health care with the aim of improving the health and wellbeing of all Albertans. Megan is excited to have the chance to engage in an experiential learning opportunity that is so directly relevant to the area of health system improvement. Through her embedded work with Alberta Health, Megan will develop her knowledge and understanding of health system organization and functioning and build her professional capacity as she contributes to ongoing work in the area of evidence-based health policy development, analysis, and program evaluation. Megan is also excited by the opportunity that this well-timed partnership between Alberta Health and the School of Public Health at the University of Alberta affords with regard to pursuing her interest in exploring how bridges can be built to link the work of academic researchers and the need for information to inform evidenced based health policy in the government sector.
Date modified: