Dr. Jennie Haw
Health System Impact Fellow Profile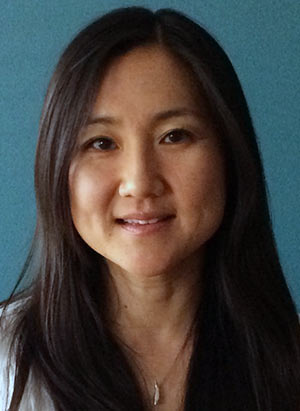 Name:

Jennie Haw

Host Partner Organization:

Canadian Blood Services

Name of Host Partner Organization Supervisor:

Dr. Dana Devine

Location (city, province):

Ottawa, ON

Academic Institution:

Western University

Name of Academic Supervisor:

Dr. Jessica Polzer

Duration of Fellowship:

2 years
Title of Fellowship / Program of Work:

Process Evaluation of the Canadian Blood Services' Cord Blood Bank: Managerial and Donor Perspectives
Biography
I have a PhD in Sociology from York University with specializations in the sociology of health and the social studies of science. I'm interested in questions that examine the interface between health, science, and society. For my dissertation, I examined private cord blood (CB) banking in Canada by interviewing key people in private banks and women who chose to bank CB to understand what they do and their experiences. The national public CB bank was launched as I was completing my dissertation and I was eager to build on my doctoral work and examine the public system of CB banking in Canada. The HSI Fellowship, with its emphasis on embedded research within a health organization, provides me with a unique opportunity to partner with the Canadian Blood Services to examine Canada's national public CB bank.
Fellowship Program of Work
Working with Dr. Dana Devine (Chief Medical and Scientific Officer, Canadian Blood Services) and Dr. Jessica Polzer (Associate Professor, Western University), I have partnered with the Canadian Blood Services (CBS) to examine the processes of the public CB bank (from both managerial and donor/potential donor perspectives) and to explore donor experiences. The key impact goal is to enhance the operations of the national CB bank with a focus on the successful recruitment and participation of women/couples who donate. Cord blood is the blood in the umbilical cord and placenta that can be collected after a child is born. This blood is rich in blood stem cells that can be used to treat over 80 clinical conditions, such as leukemia. In Canada, the national demand for stem cell treatments is growing and half the Canadians needing a stem cell transplant are without a match. One of the aims of Canada's national CB bank is for its banked units to match the ethnic diversity of Canada's population since a person is most likely to find a match from someone of similar ancestry. With this program of work, I aim to contribute to the goal of improving the processes of the public CB bank and the experiences of women/couples who donate CB. A robust and diverse CB bank will increase the likelihood of finding a match for people in Canada (and abroad) who are in need of a stem cell transplant.
Date modified: