Dr Mark Embrett
Health System Impact Fellow Profile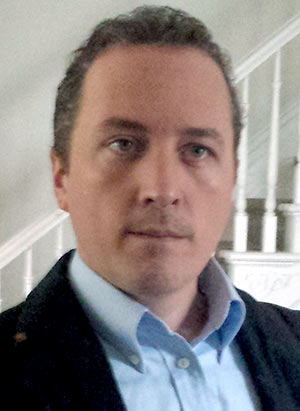 Name:

Mark Embrett

Host Partner Organization:

Canada health Infoway

Name of Host Partner Organization Supervisor:

Simon Hagens

Location (city, province):

Toronto, ON

Academic Institution:

McMaster University

Name of Academic Supervisor:

Gillian Mulvale
Title of Fellowship / Program of Work:

Evaluating consumer facing and virtual digital health solutions for patients with chronic diseases

Contact Information:

Social media page(s): Twitter: @MarkEmbrett
Biography
Mark pursued his PhD in Health Policy to better understand and study reasons why governments were hesitant to adopt effective evidence-based mental health interventions even though the health system would seemingly benefit from such interventions. To help answer this question Mark attended McMaster University's interdisciplinary Health Policy PhD program, which provided a holistic approach to studying health policies. During his time at McMaster Mark successfully published several papers, which help explain what makes the adoption of evidence informed policy so difficult. Through presentations and publications, Mark won several awards for effective communication in research and was the recipient of several Ontario graduate scholarships. After graduating Mark decided to work with Canada Health Infoway on the HSI fellowship to allow him to continue to pursue the challenge of evidence informed policies that improve health system performance and patient health outcomes.
Fellowship Program of Work
Infoway is committed to generating new evidence about the impacts of digital health through our investments and applying evidence in the execution our mandate. Mark's training and experience is very complementary within Infoway's organization, providing learning opportunities for both parties and allowing Infoway to continue improving the quality of research we conduct and support. Mark is embedded in the Evaluation Services team, supervised by Simon Hagens, Group Director. Mark also works closely with Shelagh Maloney, Vice President, Consumer Health, Communications and Evaluation Services. The Evaluation Services team helps Infoway make informed investments, make iterative improvements and communicate successes. We seek to build a culture of generating and applying evidence with our partners and within our organization. Mark is on a 2-year fellowship committing 80% of his time would afford you the opportunity to participate in a substantive part of the evaluation lifecycle for a new Infoway initiative, inclusive of business case and indicator development, initiation and oversight of studies and application of early results to inform continuous improvement, policy implications, etc. Mark will gain further experience applying research methods to meet Infoway's business needs.
Mark's primary interested in being trained within Infoway to improve organizational learning, knowledge of digital health solutions, as well and improve communication, management, and leadership skills. The combination of this training will allow Mark to conduct innovative research at the forefront of digital health solutions throughout his career. Within Infoway, Mark will also maintain an academic foothold to educate emerging health researchers of real world challenges, medical innovations, and policy reforms.
Date modified: