Dr. Anne Marie Chomat
Health System Impact Fellow Profile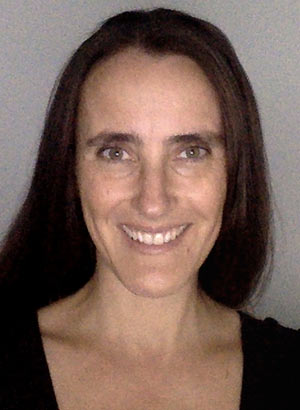 Name:

Anne Marie Chomat

Host Partner Organization:

Community Information and Epidemiological Technologies (Canada), CIET Canada

Name of Host Partner Organization Supervisor:

Robert J. Ledogar, D Theol, MCP

Location (city, province):

Ottawa, ON

Academic Institution:

Participatory Research at McGill (PRAM), Department of Family Medicine, McGill University

Name of Academic Supervisor:

Neil Andersson, MD PhD

Duration of Fellowship:

2 years
Title of Fellowship / Program of Work:

Leveraging cultural safety, local participation and group approaches to achieve gains in safe birth in Indigenous communities: Guatemala and beyond

Contact Information:

Website: pram.mcgill.ca;
www.ciet.org
Biography
Anne Marie Chomat is a Postdoctoral Fellow in McGill Family Medicine (PRAM) and Research Fellow at CIETcanada, dedicated to strengthening community voice and supporting local culturally safe capacity development. She is a physician with special focus on women's engagement in reproductive health, pregnancy and motherhood using participatory, collective, holistic and culturally safe approaches. She currently works on implementation research with Indigenous communities in Guatemala, following a PhD investigating psychosocial determinants of maternal and child health in these populations. She has been the lead on Proyecto Buena Semilla, a Grand Challenges Canada funded project – first as a Seed grant and currently a Transition To Scale – since 2013. She previously completed her medical training and received her MPH at Tufts in Boston. At McGill, she is involved in strengthening the strategy for patient-oriented research and co-teaches two graduate-level courses: Indigenous Perspectives: Decolonizing Approaches to Health, and Participatory Health Systems for Safe Birth.
Fellowship Program of Work
CIET aims is to move epidemiology's center of gravity from universities in rich countries toward places and situations where it is needed most: in developing countries and among marginalized populations, and is primarily concerned with harnessing evidence-based strategies and local knowledge to address real world challenges. CIETinternational (of which CIETcanada is an affiliate) recently established a branch office in Guatemala to address the "last mile" challenge of healthcare in Guatemala's large historically marginalized indigenous-Maya population, which faces some of the worst maternal and child health statistics in the world. The "last mile" refers to the gap keeping formal health services out of reach for the world's most physically and socially remote people – most particularly women, with important repercussions on maternal and child outcomes.
My program of work will be to lead CIET's Safe Birth initiative to integrate a community-led, strengths-based, group intervention for vulnerable women into Guatemala's formal maternal health programs in collaboration with key local partners, using participatory methodologies. We will evaluate its acceptability, feasibility and impact on maternal health and wellbeing, co-develop complementary enabling strategies with men and elders, and pave the way for scaling up the intervention in Guatemala and other similar contexts worldwide. I will also oversee and strengthen the operations of CIET in Guatemala, including capacity building in participatory research and evidence-informed maternal health systems improvement. This Fellowship hence emphasizes health system impact and aims to develop professional experience and transferrable skills that can benefit and constructively engage some of the world's most marginalized populations.
Date modified: