Dr. Marc-André Blanchette
Health System Impact Fellow Profile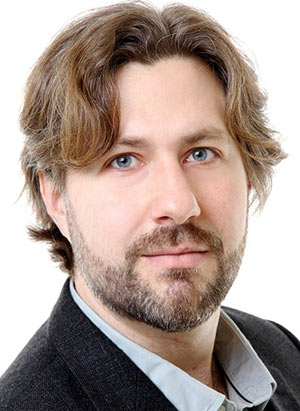 Name:

Marc-André Blanchette

Host Partner Organization:

Institut national d'excellence en santé et en services sociaux

Name of Host Partner Organization Supervisor:

Dr. Denis Roy

Location (city, province):

Montreal, Quebec

Academic Institution:

McGill

Name of Academic Supervisor:

Dr. David Buckeridge

Duration of Fellowship

2 years
Title of Fellowship/Program of Work

Pratiques réflexives pour une meilleure utilisation des opioïdes dans le traitement des lombalgies

Contact Information:
Biography
Marc-André Blanchette obtained his doctorate in chiropractic and a master's degree in kinesiology at the Université du Québec à Trois-Rivières. In 2017, he concluded his PhD in public health, with a speciality in epidemiology, at the Université de Montréal. His thesis was entitled: "First line of care for workers with occupational back pain: consultation time and first healthcare providers". During his PhD training, he also completed two CIHR's strategic training programs: the work disability training program at the University of Toronto and the training program in transdisciplinary research on public health interventions: Promotion, Prevention and Public Policy (4P) at McGill University. He was nominated for the young investigator of the year by the Canadian Chiropractic Association in 2016. His work is motivated by a desire to improve knowledge, and practices related to health care for musculoskeletal conditions.
Fellowship Program of Work
The Institut National d'Excellence en Santé et en Services Sociaux (INESSS) mission is to promote clinical excellence and the effective use of resources in the health and social services sector. In order to accomplish that mission, INESSS needs to evaluate the performance of the services delivery and, where applicable, the procedures for their implementation and monitoring in line with best practices recommendations for clinical governance. The institute must also promote the implementation of clinical practice guidelines through a variety of knowledge transfer activities. The recent publication of recommendations for the use of opioids is an opportune time to support and track their implementation. The actual gap between the recommendations and clinical practices is of particular concern in the context of the Canadian opioid crisis. My postdoctoral project at INESSS under the supervision of Dr. Denis Roy represents a unique opportunity to integrate a highly productive team that has expertise in the management and implementation of change. Medico-administrative databases will be used to track the trajectory of care of patients with non-cancer pain. Deviations from the clinical recommendations and their impacts on the trajectory will be measured. In order to complete that challenging project will be benefiting from the academic guidance of Dr. David Buckeridge. As the holder of the Canadian Institutes of Health Research Chair in e-Health Interventions, he will offer a unique mentorship in order to develop innovative strategies that use modern computing to improve decisions about important public health problems.
Date modified: