Dr. Julia Bidonde
Health System Impact Fellow Profile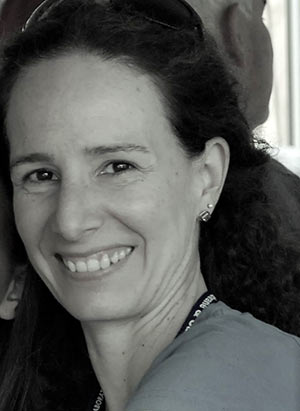 Name:

Julia Bidonde

Host Partner Organization:

CADTH

Name of Host Partner Organization Supervisor:

Tammy Clifford

Location (city, province):

(Academic) Hamilton, ON

Academic Institution:

McMaster University

Name of Academic Supervisor:

Julia Abelson

Duration of Fellowship:

1 year
Title of Fellowship / Program of Work:

Public and patient engagement in health technology management
Biography
I am health research scientist whose work focuses on evidence synthesis and methods, chronic illness and vulnerable populations. It was a personal ambition for new knowledge, inborn curiosity and love for intellectual pursuits that brought me to Canada in the first place, where I completed my MSc and PhD.
I found the Health System Impact Fellowship attractive as it offers a renewed focus on critical core competencies for those of us "hands-on academics" who strive to have a great health system; also, this fellowship recognizes that leadership is not dependent on an individual but involves many partners, many levels, all working together with the same goal. This, on my view, is critical for addressing complex health system challenges of the future.
I hold a researcher position with the department of Health Technology Assessment at the Norwegian Institute of Public Health, (Norway) and I am affiliated to the School of Physical Therapy, University of Saskatchewan (Canada).
Fellowship Program of Work
My program of work focuses on public and patient engagement in health technology management - a multi-stage process that spans the identification of topics for health technology appraisal to their implementation within health systems.
Health technology management organizations in Canada (eg CADTH), and around the world, recognize both the need and importance of engaging the public and patients (PPE) in their work; these organizations also recognize that PPE is essential in guiding and increasing the legitimacy of health system decision making. Considerable progress has been made in this area to date.
My program of work will build on current efforts in this area while shifting the focus to documenting and evaluating PPE's impacts on the health technology management process. Both conceptual and empirical work will be used to identify ways to measure how and to what extent public and patient engagement activities have been considered in health technology management processes (i.e. level of involvement, what procedures are put in place to facilitate engagement, policies and methods) and what conditions support engagement (i.e. physical environment, attitudes of staff/personnel, funding). Additional questions to be addressed include, for example: Is there a universal way to measure PPE or is this contextual and particular to each situation/agency? What are the agency goals and expectations and how that is linked to PPE success? My work will focus on a Canadian setting (i.e. CADTH), however, the results will have direct relevance to many other health system settings where similar issues are faced worldwide. I believe this work will be key to helping health technology management agencies evaluate and continuously improve their PPE efforts.
Date modified: