Dr. Chantelle Bailey
Health System Impact Fellow Profile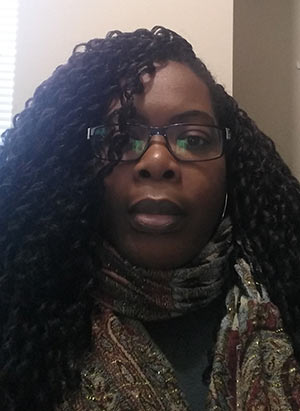 Name:

Dr. Chantelle Bailey

Host Partner Organization:

Canadian Nurses Association

Name of Host Partner Organization Supervisor:

Dr. Carolyn Pullen

Location (city, province):

Ottawa, Ontario

Academic Institution:

University of Toronto

Name of Academic Supervisor:

Dr. Lianne Jeffs

Duration of Fellowship:

2 years
Title of Fellowship / Program of Work:

Enhancing Nurses' Role in Opioid Stewardship - Implications for health policy, practice (advocacy) and patient safety
Biography
Subsequent to identifying and reporting post-surgical and non-surgical adverse events in UK hospitals, I wanted to obtain an in-depth understanding of why such events occurred and hence design interventions to reduce their incidence, hence I undertook a PhD. A pertinent output from my PhD programme is the national Antimicrobial Self-Assessment Toolkit for NHS Trusts (ASAT) which is underpinned by several policies including the Public Health England Code of Practice. My academic training was undertaken in the UK including an MSc (Laboratory Medicine) and PhD (Pharmacy and Pharmaceutical Sciences). In Canada, I have completed a CIHR-DSEN Fellowship in Emergency Medicine and more recently, the BCCSU Addiction Medicine Diploma (Online). This fellowship will allow me obtain a greater understanding of the affordances and barriers of developing, implementing, monitoring and evaluating health policy, particularly in national emergency crises e.g. the current pan-Canadian opioid epidemic, where a rapid policy response is required.
Fellowship Program of Work
The Canadian Nurses Association (CNA) key impact goals for this fellowship are to optimize the scope of practice of registered nurses (RNs) and nurse practitioners (NPs) across the continuum of care, to meet the heath needs of Canadians and improve the effectiveness and efficiency of health systems. Hence, the overall aims of the program of work includes supporting the development, implementation, monitoring and evaluation of medication safety policies and programs and investigating and hence, promoting nursing roles in opioid stewardship within diverse care settings. Program deliverables include key priorities for implementation for opioid stewardship and the generation of context-appropriate, evidence-informed recommendations for change management. This work will inform future iterations of the prescribing frameworks for NPs and RNs and Choosing Wisely statements (opioid-specific). Project findings could inform interdisciplinary care models for opioid stewardship initiatives in Canada and internationally.
I am delighted to undertake this fellowship because I am very keen to enhance CHSPRA enriched core competencies and effectively incorporate them into my approach to health policy development, research and evaluation. Recognizing that there is a gap between research outputs and the availability, identification and uptake of evidence in policy cycles, this fellowship will help me to determine what are the most efficient and effective methods of knowledge mobilization in a 'real-world' policy environment. Furthermore, it will help me obtain an in-depth understanding of the health system-, health service- , health professional- and patient-level factors that are implicated from 'Policy to Practice to Patient Experience' and vice versa.
Date modified: