2017 CIHR Barer-Flood Prize in Health Services and Policy Research Recipient
Recognizing an individual who has made an impact on the field of health services and policy research
The CIHR Institute of Health Services and Policy Research (CIHR-IHSPR) is pleased to announce that Dr. G. Ross Baker of the Institute of Health Policy, Management and Evaluation (IHPME) at the University of Toronto, is the recipient of the 2017 Barer-Flood Prize in Health Services and Policy Research.
The award's review committee received nominations for many outstanding professionals and researchers from across the country. Dr. Baker was named recipient for his dedication to research on improving the quality of care and patient safety in Canada's health system.
The prize is named in honour of Morris Barer and Colleen Flood. In their roles as Scientific Directors, both Drs. Barer and Flood made tremendous contributions towards advancing the field of HSPR in Canada, building a community of world-class researchers, and designing innovative new programs that foster evidence-informed decision-making and improved health and health care for Canadians. It was in this spirit that the Barer-Flood Prize was created: to recognize an exceptional researcher who has created a seminal body of work that has had a substantial impact on health services and policy research, policy, and/or care delivery.
In addition to receiving a prize of $25,000, Dr. Baker will be honoured at the upcoming Federal, Provincial and Territorial Health Minister's Meeting on October 19, 2017.
CIHR-IHSPR is grateful to the CIHR Barer-Flood Prize review committee, which is comprised of health system leaders from across Canada, for their time and contribution to this initiative.
---
About the recipient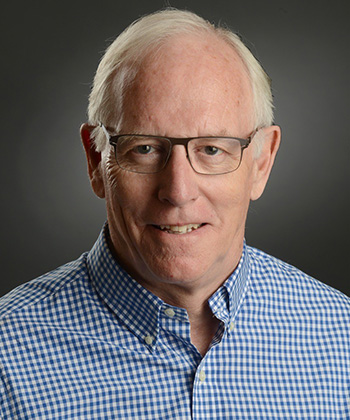 Dr. Baker is a Professor and Program Lead, Quality Improvement and Patient Safety, at the Institute of Health Policy, Management and Evaluation (IHPME) in the Dalla Lana School of Public Health at the University of Toronto. He is also a Fellow of the Canadian Academy of Health Sciences, a member of the Health Quality Council Board in Saskatchewan; the Chair of the Safety and Quality Committee and Board Member of the University Health Network, Toronto; and a member of the System Quality Advisory Committee and other committees of Health Quality Ontario.
Dr. Baker has been the Chair of the Association of University Programs in Health Administration (AUPHA) in Washington, DC, and a Board Member of the U.S. National Center for Healthcare Leadership. He was a member of The King's Fund (London, UK) Commission on Leadership and Management in the National Health Service in 2011; served as Chair of the Research and Evaluation Committee with the Canadian Patient Safety Institute; and was a Board Member of the Institute for Safe Medication Practice Canada from 2000 to 2010. He currently serves as an advisory board member for Closing the Gap Healthcare and is a faculty member and coach for the Canadian Foundation for Healthcare Improvement (CFHI) EXTRA program and faculty member in the University of Alberta Fellowship Program in Health System Improvement.
Dr. Baker completed his bachelor's degree in political science and sociology at McGill University, and his master's degree and PhD in sociology at the University of Toronto. He then completed a two-year post-doctoral fellowship at the University of Alberta in the Department of Health Administration (later the Department of Community Health Sciences and Health Administration).
Dr. Baker's research has focused on patient safety, strategies for improving the quality of care, and factors linked to high-performing health care organizations and teams. Together with Dr. Peter Norton, he led the Canadian Adverse Events Study that adapted and advanced methods developed in earlier studies to determine the incidence of unintended harm resulting from medical (and other health care) services resulting in prolongation of hospital stay, temporary or permanent disability, or death. The results, published in the CMAJ in 2004 indicated that 7.5% of hospital inpatients experienced harm, and nearly 40% of this harm was judged preventable. This study laid the groundwork for patient safety research, policy and system changes across Canada. The study and resulting knowledge translation efforts led to the granting of the Canadian Health Services Research Advancement Award from the Canadian Health Services Research Foundation in 2009 to Drs. Baker and Norton. These patient safety research methods were later adopted for studies in pediatric hospital care, and home care. As patient safety became a focus of work in other countries, Dr. Baker helped teams from a number of other countries, including Ireland, Portugal, Spain, the Netherlands, Japan, and Brazil to carry out similar research. He co-chaired a Working Group on Patient Safety Research and Methods for the World Health Organization Patient Safety Alliance, contributing to a number of important papers guiding research in this area. He has also led or participated in a range of related patient safety research studies of medication errors and falls in home care, the use of the surgical checklist, and the impact of audits on compliance in hand hygiene.
More recent research includes a scoping review of studies on the limited success of several patient safety interventions, which concludes that a continuing challenge in improving patient safety lies in the need for greater attention to teamwork and organizational contexts, rather than a more limited focus on technical interventions.
In addition to a focus on patient safety at the front line, Dr. Baker led a national study of effective governance practices in improving quality and patient safety. Results from this study were published in Healthcare Quarterly and this report served as the basis for the development of the Effective Governance in Quality and Patient Safety: A Toolkit for Healthcare Board Members and Senior Leaders, a resource that has been adapted by health care and hospital boards across Canada. As a result of this study, a course was developed by the Canadian Patient Safety Institute and Canadian Health Services Research Foundation, and has been offered across Canada.
In other work, Dr. Baker led a research team that wrote a set of case studies on High Performing Health Care Organizations: Delivering Quality By Design, published by Longwoods in 2008. Results of this research influenced the development of Ontario's Excellent Care for All Act, passed in 2010. The key attributes exhibited by high-performing health care were examined in several additional widely cited papers and have influenced the development of quality initiatives in Saskatchewan and Ontario.
Dr. Baker's grasp of organizational determinants of high-performing health systems was developed in part from his leadership in the development of the Ontario Hospital Report initiative, the first provincial multi-dimensional performance reporting system in Canada, and one of the first balanced scorecard efforts in health care. The Hospital Report created a foundation for performance measurement and reporting over a 10-year span from 1999-2009 that has since spread across Canada and serves as an international exemplar. The report also pioneered discussions on transparent measurement and accountability for system integration, which increased the focus on quality of care and quality improvement.
Dr. Baker led the development of the Master of Science Quality Improvement and Patient Safety degree program at IHPME to improve knowledge, skills and competencies for clinicians and managers. He has also co-led IDEAS (Improving and Driving Excellence across Sectors program), which is funded by the Ontario Ministry of Health and Long-Term Care. IDEAS has provided training to over 3000 clinicians and managers since 2013.
Dr Baker has taught and supervised the work of many graduate students and postdoctoral fellows, and written or edited over 140 peer-reviewed journal articles, book chapters, journal issues, reports, and conference publications. He has also presented his research to a range of audiences (including researchers, health care leaders and policy makers) at sessions across Canada and internationally.
Dr. Baker is the Editor of Healthcare Quarterly, and formerly Associate Editor of BMJ Quality and Safety, Quality Management in Healthcare, Hospital and Health Administration, and Health Administration Press.
Dr. Baker has received several awards over the course of his career, including the Agnew Prize for Best paper from the Canadian College of Health Service Executives (1996); the Filerman Prize for Innovation (2007) from AUPHA; the CHSRF Health Services Research Advancement Award (2009); a Fellowship in Health Administration with the Canadian Academy of Health Sciences (2011), the Ted Freedman Award for Innovation in Education (2016)  and the Peggy Leatt Award Knowledge and Impact Award (2016) awarded by the Institute of Health Policy, Management and Evaluation to recognize his contribution in advancing the understanding of quality and patient safety in Canada.
Date modified: