2016 CIHR Barer-Flood Prize in Health Services and Policy Research Recipient
Recognizing an individual who has made an impact on the field of health services and policy research
The CIHR Institute of Health Services and Policy Research (CIHR-IHSPR) is pleased to announce that Dr. Jocelyn Downie is the recipient of the 2016 Barer-Flood Prize in Health Services and Policy Research.
The award's review committee received nominations for many outstanding professionals and researchers from across the country. Dr. Downie was named recipient for her pioneering contribution in helping Canadian patients seek assisted suicide from a certified healthcare practitioner and her groundbreaking analysis of research involving humans.
The prize is named in honour of Morris Barer and Colleen Flood. In their roles as Scientific Directors, both Drs. Barer and Flood made tremendous contributions towards advancing the field of HSPR in Canada, building a community of world-class researchers, and designing innovative new programs that foster evidence-informed decision-making and improved health and health care for Canadians. It was in this spirit that the Barer-Flood Prize was created; to recognize an exceptional researcher who has created a seminal body of work that has had a substantial impact on health services and policy research, policy, and/or care delivery.
In addition to receiving a prize of $25,000, Dr. Downie will be honoured at the upcoming Federal, Provincial and Territorial Health Minister's Meeting in the fall of 2017.
CIHR-IHSPR is grateful to the CIHR Barer-Flood Prize review committee, which is comprised of health system leaders from across Canada, for their time and contribution to this initiative.
---
About the recipient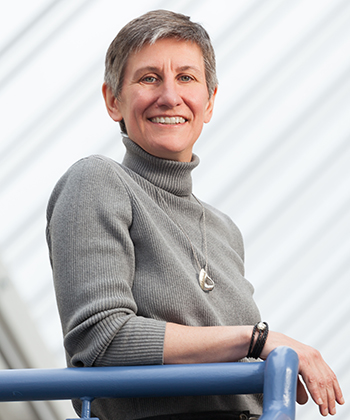 Dr. Downie is a University Research Professor in the Faculties of Law and Medicine at Dalhousie University. She is also a Fellow of the Royal Society of Canada, the Canadian Academy of Health Sciences, and the Pierre Elliott Trudeau Foundation. She has been Director of the Health Law Institute at Dalhousie University; Canada Research Chair in Health, Law and Policy; Special Advisor to the Senate Committee on Euthanasia and Assisted Suicide; Member of the Royal Society of Canada Expert Panel on End-of-Life Decision-Making; Member of the Provincial-Territorial Expert Advisory Group on Physician-Assisted Dying; and Member of the Canadian Council of Academies Expert Panel on Medical Assistance in Dying.
Dr. Downie's devotion to bioethics and law has contributed to groundbreaking developments in Canadian health law and policy research, and meaningful impact on policy and practice. Her work influenced the Supreme Court of Canada's decision to strike down the Criminal Code prohibitions against medical assistance in dying. 
In order to protect participants who take part in research involving humans, she designed and called for the creation of a national arms-length government corporation that would set policy and standards, education, and compliance.
Her research influenced the College of Physicians and Surgeons of Ontario's revised policy on Professional Obligations and Human Rights. She has also proposed a new substantive test for "freedom of conscience" under the Canadian Charter of Rights and Freedoms.
She has written/edited over 140 publications (including Canadian Health Law and Policy and Dental Law in Canada), as well as supervised numerous undergraduate, doctoral and postdoctoral students. She is often invited to speak at events with different audiences from a wide variety of sectors (including patients, health care practitioners, academics, civil servants, and politicians).
Dr. Downie has been recognized with various awards including Dalhousie Medical Research Foundation Award of Excellence in Medical Research (2003); IWK Health Centre Research Centre of Excellence Scholar Award (2003-2008); Abbyann D. Lynch Medal in Bioethics, Royal Society of Canada (2005); Canadian Association of Law Teachers Award (2008); and Canadian Academy of Health Sciences Scientific Lecture Award (2016).
Date modified: