Pathways to Health Equity for Aboriginal Peoples
Mental wellness priority area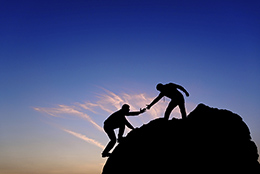 The suicide rate in some Inuit communities is more than 11 times higher than the rate for non-Aboriginal Canadians.Footnote 1
Thirteen percent of First Nations adults living on-reserve have attempted suicide at some point in their lifetime.Footnote 2
Fifty-one percent of these adults reported that their attempt occurred during adolescence and 4% attempted suicide in childhood.Footnote 2
Why is mental wellness a priority for Pathways?
Suicide is a major health problem, but it is preventable.
The erosion of traditional cultural practices, family structures and community support networks have contributed to poor mental health and high suicide rates in some Aboriginal communities.
There are effective solutions, such as resilience promotion and culturally-based activities to strengthen mental health, but there are barriers to

scale-up

these approaches.
How will Pathways improve mental wellness?
Through Pathways, we aim to:
Identify promising suicide intervention programs that could be adapted for different communities or settings;
Ensure that appropriate stakeholders are engaged in research projects;
Partner with other organizations to fund mental wellness research;
Build mental wellness research capacity at the community level; and
Translate research knowledge into outcomes that are relevant to communities and decision makers.
Examples of Pathways-funded mental wellness research
Right Tools for the Job
Dr. Claire Crooks of Western University is exploring ways to give health care providers with the right skills and knowledge about how to respond in a mental health crisis.
Promoting Resilience
Dr. Eduardo Chachamovich at Douglas Hospital Research Centre is working to provide detailed recommendations for scaling up mental health initiatives in the Arctic.
Using What Works
Dr. Susan Chatwood at the Institute for Circumpolar Health Research is studying existing mental health programs in the Arctic to determine what different regions can learn from one another.
Footnotes
Footnote 1

The First Nations Information Governance Centre, First Nations Regional Health Survey (RHS) Phase 2 (2008/10) National Report on Adults, Youth and Children Living in First Nations Communities. (Ottawa: The First Nations Information Governance Centre, June 2012).

Footnote 2

Inuit Tapiriit Kanatami. Inuit in Canada: A Statistical Profile. Referencing Health Canada, 2005, 'Suicide Statistics for Inuit Regions, 1991–2003 (unpublished data)'. Health Canada; 2008.
Date modified: