Pathways to Health Equity for Aboriginal Peoples: Partners
Pathways is co-led by the CIHR Institute of Aboriginal Peoples' Health, the Institute of Nutrition, Metabolism and Diabetes, the Institute of Gender and Health, the Institute of Population and Public Health, and the Institute of Musculoskeletal Health and Arthritis in partnership with all of the other CIHR Institutes.
CIHR is seeking partners, from industry, not for profit, non-governmental, charities, and all levels of government, to support the Pathways initiative. By leveraging our collective expertise and resources, we can facilitate research on the design, implementation and scale-up of effective programs and policies that address pressing health issues affecting First Nations, Inuit and Métis Peoples in Canada.
How to partner on this initiative
Multi-sectoral partnerships are key to the success of Pathways. Partners may choose to engage with Pathways by supporting the following options, among others:
funding to support research in one or more of the specific priority areas (mental wellness, obesity, oral health and tuberculosis);
contributions to knowledge translation activities that promote Pathways or highlight research findings to your industry or stakeholders, or in professional publications;
funding or in-kind support (e.g. products or services) for annual meetings of Pathways researchers and their community partners for sharing of results; or
funding to support research by project teams working with communities or on health issues of interest to your organization.
Benefits of partnership
Through their support, Pathways partners will demonstrate social leadership, working to address health inequities among Aboriginal Peoples, and will help strengthen connections between First Nations, Inuit and Métis communities and the organizations that join the Pathways initiative. They will play a transformative role in research focused on improving the health of Aboriginal communities and the health care system.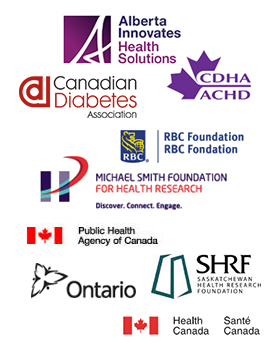 Pathways' partners
Partnership events
Pathways Annual Gathering (Ottawa, March 24-25, 2015). All Pathways partners were invited to an annual meeting including more than 100 researchers, community members, and national and regional Aboriginal organizations.
Pathways Partner Forum (Ottawa, October 16-17, 2012). The forum facilitated dialogue among potential partners and stakeholders interested in promoting health equity for Aboriginal peoples. At the forum, diverse groups – including representatives from Aboriginal organizations, Federal, Provincial and Territorial Governments, industry, NGO's and health charities came together to share their views on how CIHR could make Pathways more relevant to First Nations, Inuit and Métis Peoples. Approximately 100 people attended the Forum.
Date modified: