2013–14 CIHR-IHSPR Article of the Year Award Recipient
Recognizing ground-breaking health services and policy research
The CIHR Institute of Health Services and Policy Research (CIHR-IHSPR) is pleased to announce that Dr. Dennis Ko has received the 2013-14 CIHR-IHSPR Article of the Year Award. This award recognizes published research that has significantly contributed to the advancement of the field of health services and policy research in Canada.
The CIHR-IHSPR Article of the Year Review Committee selected Dr. Ko's article, " Prevalence and extent of obstructive coronary artery disease among patients undergoing elective catheterization in New York State and Ontario" for its relevance to health services and policy research, as well as for the extent to which they contribute to the advancement of this field of research in Canada and have an impact on policy.
In addition to receiving an award of $10 000, Dr. Ko was honoured at the Canadian Association for Health Services and Policy Research (CAHSPR) conference, held in Toronto in May 2014. He also participated in a Key Note Plenary Session at the conference; his presentation is available on CAHSPR's Website.
Dennis Ko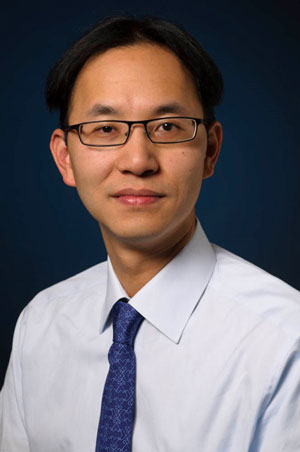 Dennis Ko (MD, MSc) received his MD from the University of Ottawa and completed his postgraduate training at the Cleveland Clinic Foundation and Yale University. Dr. Ko is currently an Associate professor at the University of Toronto in the Department of Medicine and the Institute of Health Policy, Management & Evaluation, a Senior Scientist at the Institute for Clinical Evaluative Sciences (ICES) and the Sunnybrook Research Institute. He works clinically as an interventional cardiologist at the Sunnybrook Health Sciences Centre.
His research focuses on determining optimal clinical strategies and identifying opportunities to improve the outcomes of cardiovascular conditions. These efforts are intended to provide critical information to policy makers to improve the quality of health care and guide decisions about the allocation of scarce health care resources. Dr. Ko has been supported by a CIHR New Investigator Award and a Heart and Stroke Foundation (HSF) Clinician Scientist Award. He is the principal investigator on several ongoing grants from CIHR and HSF.
To learn more about Dr. Ko's research, please contact him at dennis.ko@ices.on.ca.
View the award-winning article and the CAHSPR 2014 presentation:
Date modified: