2013 CIHR Barer-Flood Prize in Health Services and Policy Research Recipient
Recognizing an exceptional health services and policy researcher
The CIHR Institute of Health Services and Policy Research (CIHR-IHSPR) is pleased to announce that Dr. Andreas Laupacis is the recipient of the inaugural 2013 CIHR Barer-Flood Prize in Health Services and Policy Research. The prize is named in honour of Morris Barer and Colleen Flood. In their roles as Scientific Directors, both Drs. Barer and Flood made outstanding contributions towards advancing the field of HSPR in Canada, building a community of world-class researchers, and designing innovative new programs that foster evidence-informed decision-making and improved health and health care for Canadians. It was in this spirit that the Barer-Flood Prize was created; to recognize an exceptional researcher who has created a seminal body of work that has had a substantial impact on health services and policy research, policy and/or care delivery. This  year's inaugural recipient has made innumerable contributions to this field, most recently in the area of citizen engagement.
The inaugural CIHR Barer-Flood Prize competition attracted outstanding nominations from across the country. The Review Committee awarded the prize to Dr. Laupacis because of the extent and impact of his body of work at the citizen, clinical, methodological and health systems levels; his leadership skills; his contributions to the provincial, national and international health care arenas; and the high regard in which he is held by the Canadian health services community. CIHR-IHSPR is very pleased to congratulate Dr. Laupacis on his receipt of this prize.
In addition to receiving a prize of $25 000, Dr. Laupacis was honoured at the Federal, Provincial and Territorial Health Minister's Meeting held in Toronto in October 2013.
CIHR-IHSPR is grateful to the CIHR Barer-Flood Prize review committee, which comprised health system leaders from across Canada, for their time and contribution to this initiative.
About the recipient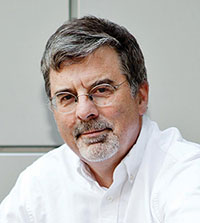 Dr. Laupacis is a General Internist. In October 2006, he became Executive Director of the Li Ka Shing Knowledge Institute at St. Michael's Hospital. Prior to this, he was the President and Chief Executive Officer of the Institute for Clinical Evaluative Sciences (ICES). He is a Professor in the Departments of Medicine and Health Policy Management and Evaluation at the University of Toronto. He also holds a Canada Research Chair in Health Policy and Citizen Engagement.
He has greatly contributed to improved health for Canadians through his innovations in research methodology and contributions in clinical epidemiology, health technology assessment and health services research (published in over 290 peer-reviewed papers). A leader in the field, Dr. Laupacis is a strong health services and policy research champion who has supervised and mentored dozens of students and researchers on top of  having chaired and served on several important health care decision-making and service delivery bodies (Cancer Care Ontario, Alberta Health Services Board  and  Health Quality Ontario). He is heralded for being at the forefront of translating research findings into health care policies and engaging citizens in informed decision-making about their health and health care.
Andreas' experience with the Toronto Health Policy Citizen's Council led to his establishment of Healthy Debate, a novel online platform that provides unbiased information about health care to the public, provides a forum for discourse about Canada's health care systems, and increases the use of evidence and public input in health care policy and management decisions.
Date modified: