Citizen Engagement strategy
At CIHR, Citizen Engagement (CE) is meant to ensure that citizens are meaningfully involved in policy or program development, from agenda setting and planning to decision-making, implementation and review. See the Citizen Engagement framework for a complete definition of CE at our Agency.
CIHR is developing a strategy for citizen and patient engagement to identify the initiatives and mechanisms needed to realize meaningful citizen and patient engagement at our organization.
The first step in developing the strategy was a consultation workshop with internal staff and external stakeholders to explore strategic opportunities and to discuss emerging priorities and supporting actions.
Consultation workshop
CIHR held a consultation work shop on March 14th -15th, 2013 in Ottawa, Ontario to bring together a diverse group of people to share their knowledge, experiences and perspectives as we develop a new Strategy for Citizen Engagement (CE). Participants included:
citizens
researchers
patients
health care representatives
Through a facilitated workshop we
discussed the realities (achievements, opportunities and challenges) of citizen engagement at CIHR; and
reviewed possible options for an organizational CE strategy that draws its inspiration from other initiatives in Canada and internationally.
This productive conversation led to the identification of key priorities for the strategy as well as possible short and longer-term actions to move forward on each strategic priority.
"(Citizen engagement) is essential, because patients bring a dimension to the application of research that in some ways only they can provide." – Vincent Dumez, Director, Bureau facultaire de l'expertise patient partenaire, Université de Montréal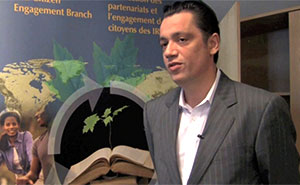 "I think it's terribly important to pull people in, have them not only just consult, but work together, with you to create the kinds of things that could make a difference." – Bonnie Leadbeater, Professor of Psychology, University of Victoria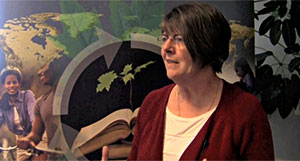 "If we don't have citizen involvement in health care, there's a disconnect, and we need that connection to health care because it's so important for our country to have informed citizens, to have healthy citizens, to have productive citizens, so we can compete." – Allan Stordy, President of the Canadian Skin Patient Alliance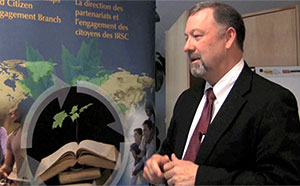 Outcomes
A list of potential strategic priorities and accompanying actions for CIHR's CE strategy was developed.
CIHR would like to thank all participants of the workshop for their contributions to this important initiative and for having such a productive dialogue.
Date modified: