2012-13 CIHR-IHSPR Article of the Year Award Recipients
Recognizing ground-breaking health services and policy research
The CIHR Institute of Health Services and Policy Research (CIHR-IHSPR) is pleased to announce that Drs. Malcolm Doupe and Tewodros Eguale have both received the 2012-13 CIHR-IHSPR Article of the Year Award. This award recognizes published research that has significantly contributed to the advancement of the field of health services and policy research in Canada.
The CIHR-IHSPR Article of the Year Review Committee selected Dr. Doupe's article, "Frequent users of emergency departments: developing standard definitions and defining prominent risk factors " and Dr. Eguale's article, "Drug, patient and physician characteristics associated with off-label prescribing in primary care", for their relevance to health services and policy research, as well as for the extent to which they contribute to the advancement of this field of research in Canada and have an impact on policy.
In addition to receiving an award of $10,000, Drs. Doupe and Eguale will be honoured at the Canadian Association for Health Services and Policy Research (CAHSPR) conference, to be held in Vancouver in May 2013.
Malcolm Doupe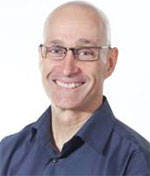 Malcolm Doupe (PhD) is an Assistant Professor in the Faculty of Medicine, University of Manitoba; a Senior Research Scientist at Manitoba Centre for Health Policy; and Director of the Western Regional Training Centre at the University of Manitoba. Malcolm is a team member on several national and international research initiatives aimed at improving health care delivery for older adults. In 2013 he was awarded the University of Manitoba Rh Award for outstanding research contributions in health sciences.
Malcolm's research has measured nursing home use patterns and quality care, discussed alternate transitions across the long term care sector, and projected future nursing home bed use. He also conducts research on emergency department use, studying frequent users and factors influencing patient flow. In 2012 Malcolm received an Establishment Grant from the Manitoba Health Research Council, to study the transition from nursing homes to emergency departments and patients' subsequent patterns of care.
Dr. Doupe's paper, entitled "Frequent Users of Emergency Departments: Developing Standard Definitions and Defining Prominent Risk Factors' was published in the Annals of Emergency Medicine in 2012. The paper describes frequent emergency department patients by their demographic, health, and concurrent health care use profile. This evidence is used to highlight the need for strengthened inter-sectoral care strategies, particularly between EDs and community-based programs, to improve and better coordinate care for ED patients.
Dr. Doupe supervises masters and doctoral students conducting health services research particularly in the areas of nursing home and emergency department care.
To learn more about Dr. Doupe's research, please contact him at malcolm_doupe@cpe.umanitoba.ca.
View the award-winning article:
Tewodros Eguale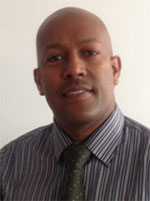 Tewodros Eguale (MD, PhD) is a research fellow at Harvard Medical School and a postdoctoral fellow at Brigham Women's Hospital and McGill University. He recently received a PhD from the Department of Epidemiology and Biostatistics, at McGill University.
His PhD work includes the development of post-marketing drug surveillance system using electronic health records, specifically measurement of off-label prescribing and its determinants and detection of adverse drug reactions in a primary care setting.
A Nature review by the director of the Office of Surveillance and Epidemiology of the FDA has identified one of his studies on the journal of Drug Safety (Enhancing Pharmacosurveillance with Systematic Collection of Treatment Indication in Electronic-Prescribing) as one of the 'Emerging Sources of Information on the Safety of Off-Label Use of Medicines'. His publication on the prevalence and determinants of off-label prescribing on JAMA Internal Medicine received extensive media coverage by medical and mainstream communities. He also appeared before a Senate Committee as an expert witness on the discussion of off-label use of drugs in Canada.
Dr. Eguale received his MD in 1995 from Jimma University in Ethiopia and has worked as general medical practitioner for six and a half years and received an M.Sc in Epidemiology on the topic of genetic epidemiology of tuberculosis from McGill University.
His research interest includes pharmacosurveillance, patient safety, infectious diseases, health informatics, and the role of genetics in disease and adverse drug reaction.
To learn more about Dr. Eguale's research, please contact him at Tewodros.eguale@mail.mcgill.ca.
View the award-winning article:
Date modified: