2010-2011 IHSPR Rising Star Award Recipients
IHSPR is pleased to announce the 2011 IHSPR Rising Star Award recipients. Three outstanding students studying in the field of health services and policy research were recognized as Rising Stars and received a Rising Star Award ($1,000), a certificate of excellence, and the opportunity to present their research at the May 2011 Canadian Association for Health Services and Policy Research (CAHSPR) conference.

The Rising Stars were selected by a review committee based on their demonstration of excellence in research and/or knowledge translation (KT), the innovation of their work, and the potential impact of their work within the field of health services and policy research. Congratulations to this year's IHSPR Rising Stars!
---
Yvonne Bombard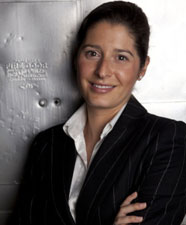 Postdoctoral Fellow, Yale University, Department of Public Health, Division of Health Policy and Administration, mentored by Dr. Mark Schlesinger
Research Fellow, Memorial Sloan Kettering Cancer Centre, Center for Health Policy and Outcomes, mentored by Dr. Ken Offit
When award was received: Postdoctoral Fellow, University of Toronto, Department of Health Policy, Management and Evaluation, mentored by Dr. Fiona Miller
Knowledge Translation Initiative: Knowledge to Action: Translating the results of the Canadian Genetic Discrimination Study
Dr. Bombard received her Interdisciplinary doctorate in Medical Genetics at the University of British Columbia, with Dr. Michael Hayden. She was inspired to do her research after witnessing the difficulties individuals undergoing genetic testing for Huntington disease had with securing insurance and maintaining their employment. Recognizing the limited policy protections and empirical evidence in Canada, she conducted a national study on the nature and extent of genetic discrimination. This was the first national study on genetic discrimination and was published in the British Medical Journal. The study provided evidence that genetic discrimination was prevalent among the Huntington disease population in Canada, as 40% reported incidents of discrimination, especially when buying insurance and in family, social and other situations. Importantly, it identified the major cause of genetic discrimination as an individual's family history, as opposed to the genetic testing itself. Further, the results indicated that experiences of genetic discrimination were associated with high psychological distress.
The KT initiative for which Dr. Bombard won an IHSPR Rising Star Award was for the numerous policy and practice developments that her study spurred, including: (1) two Private Member's Bills to include "genetic characteristics" in the Canadian Human Rights Act & Ontario Human Rights Code, (2) the establishment of an advocacy group – the Canadian Coalition for Genetic Fairness – who use this study in the communications and advocacy efforts to promote policy interventions to mitigate genetic discrimination; and, (3) revisions to the International Guidelines on Genetic Testing for Huntington disease. The study also fuelled considerable media attention, including from the Globe & Mail, Toronto Star, CBC's 'The Current', CTV, ABC, Forbes, US News, MSN and others. In recognition of these contributions, Dr. Bombard received two CIHR publication awards: Institute of Genetics 'Lap-Chee Tsui (Inaugural) Publication Award' and Institute of Neuroscience 'Brain Star' Award.
Dr. Bombard's current research centers on public health genomics, which assesses the translation of genome-based knowledge and technologies into public policies, programs and services. Dr. Bombard conducts mixed methods research on the ethical and policy implications of genetic screening, personalized medicine and health technology assessment, to support effective knowledge translation and evidence-based policy development. To learn more about her research, please contact Dr. Bombard at yvonne.bombard@yale.edu.
---
Andrew Costa
Doctoral Student, Department of Health Studies and Gerontology & Research Associate, Ideas for Health Research Cluster, University of Waterloo
Seconded Performance Management & Accountability Consultant, Hamilton Niagara Haldimand Brant CCAC
Research Article: Costa, A.P; Hirdes, J.P. (2010) Clinical Characteristics and Service Needs of Alternate Level of Care Patients Waiting for Long-term Care in Ontario Hospitals. Healthcare Policy, 6(1): 32-46.
Andrew Costa is completing the University of Waterloo's interdisciplinary PhD program in Aging, Health, and Well-being, and is supervised by Dr. John Hirdes. Andrew was the first post-bachelor's student to be granted fast-track enrollment into a PhD program in the Department of Health Studies and Gerontology. He holds a CIHR Frederick Banting and Charles Best Canada Graduate Scholarship and has been awarded several external scholarships and distinctions for research merit.
The research paper for which Andrew received an IHSPR Rising Star Award, co-authored by John Hirdes, was titled "Clinical Characteristics and Service Needs of Alternate Level of Care Patients Waiting for Long-term Care in Ontario Hospitals". This paper, published in Healthcare Policy and funded by the Change Foundation, has had an influence on health services and policy in Canada by helping to reframe the analysis of Ontario's alternate level of care (ALC) population. The objective of this paper was to support the development of new and effective health services for a growing number of ALC patients transitioning from acute and complex care. This paper also received a CIHR Institute of Aging Age+ Prize and Andrew's ALC research was voted first place in the Capacity and Efficiency Theme at the Ontario Ministry of Health and Long-term Care Health Research Showcase.
Andrew's current dissertation work includes the CIHR-funded "Management of Older Persons in Emergency Departments (MOPED)" study - a large prospective cohort study in five emergency departments across four Canadian provinces. This MOPED project is part of a seven-country emergency department research study involving primary exploration and risk assessment.
After his doctoral dissertation, Andrew hopes to pursue a career in research that is innovative, collaborative, and committed to using data and health information to foster a health system better suited to the needs of older adults. To learn more about Andrew's research, please contact him at acosta@uwaterloo.ca.
---
Dr. Monika Kastner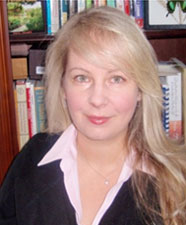 Postdoctoral Fellow, Li Ka Shing Knoweldge Institute of St. Michael's Hospital, Faculty of Medicine, University of Toronto.
Knowledge Translation Initiative: The development and evaluation of a clinical decision support tool for osteoporosis disease management.
Dr. Monika Kastner is a Postdoctoral Fellow at the Li Ka Shing Knowledge Institute of St. Michael's Hospital in Toronto. She obtained her PhD in Health Services Research from the Department of Health Policy, Management and Evaluation at the University of Toronto in 2010. Dr. Kastner's research interests and goals are to make a positive impact on the health of Canadians through the development of innovative Knowledge Translation strategies for health care providers and patients, and to advance the field of health research methodology and informatics.
The Knowledge Translation initiative for which Dr. Kastner received an IHSPR Rising Star Award is based on her PhD research project aimed at closing gaps in osteoporosis disease management. This KT initiative was guided by Dr. Ian Graham's "Knowledge-to-Action" framework to develop, implement, and evaluate an osteoporosis clinical decision support tool targeted to family physicians and patients at the point of care. The project involved a series of quantitative and qualitative studies to develop, usability test, and evaluate the prototype, which was recently implemented and currently being evaluated in a CIHR-funded pilot study in 3 family practices in Hamilton, Ontario. This work and its findings have contributed to advancing the science of developing KT interventions, and to developing dissemination and implementation strategies for the recently updated Canadian osteoporosis guidelines. In addition, preliminary findings of the pilot study indicate that over 400 patients at risk for osteoporosis in the care of five family physicians have so far benefited from using the osteoporosis tool.
Building on her KT interests in her postdoctoral work, Dr. Kastner is currently investigating how implementability of guideline recommendations can be facilitated to improve uptake by family physicians. This work involves a multi-phase research project to determine the relationship between the perceived characteristics of guideline recommendations and their uptake, and the development and evaluation of a guideline implementability tool aimed at facilitating clinical decision making and uptake of guideline knowledge. To learn more about Dr. Kastner's research, please contact her at monika.kastner@utoronto.ca.
Date modified: