Promoting sun awareness in youth can prevent skin cancer in adulthood
Precision prevention: Mapping melanoma's hotspots across Canadian postal areas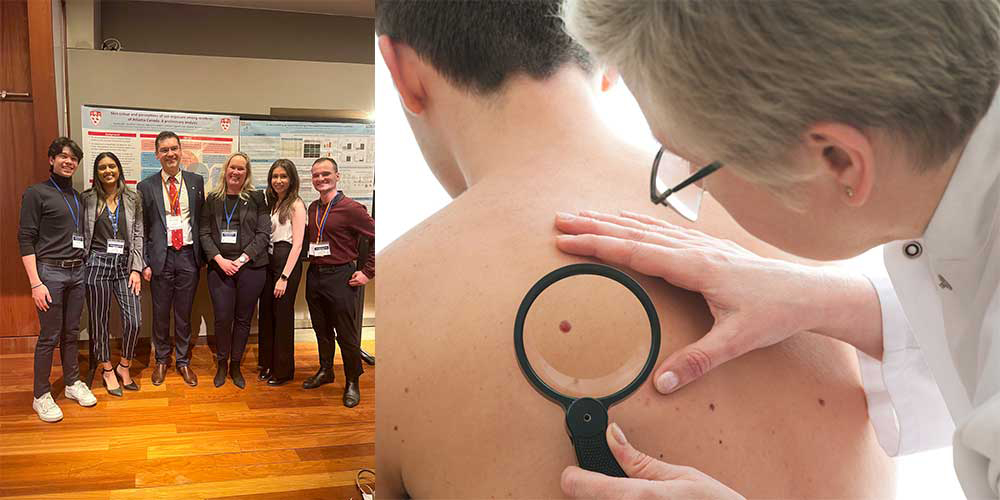 Issue
Melanoma, a type of skin cancer, is on the rise across Canada. Despite knowing the connection between sun exposure and the risks of developing skin cancer, many Canadians, especially adolescents, continue to sunbathe to get the perfect tan.
Research
The goal of the research is to create an effective strategy to raise awareness about the dangers of sun exposure by targeting melanoma hotspots in Canada and customizing the approach based on sex and gender.
Impact
Melanoma is one of the most common cancers found in young people in Canada. By customizing recommendations for the melanoma hotspots in the country and preparing unique messages for the different sexes, the researcher hopes to reduce rates of melanoma and skin cancer among young people living in Canada.
The Canadian Cancer Society notes that every year approximately 9,000 Canadians are diagnosed with melanoma and 1,200 die from this type of cancer. Melanoma is a significant patient and economic burden. Not only is it among the most common cancers found in adolescent and young adult populations, but it can also significantly shorten a person's life. On average, an individual who dies from melanoma loses 20.4 years of potential life. The estimated cost to the Canadian healthcare system of skin cancer in 2004 was $532 million, almost 85% of which was related to melanoma treatment. By the 2030s in Canada, the financial burden of skin cancer could rise to $1 billion annually.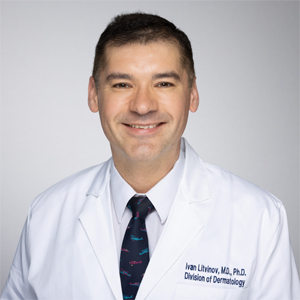 "The connection between exposure to ultraviolet (UV) radiation and the risk of developing skin cancer is well established," says Dr. Ivan V. Litvinov, Associate Professor and the Director of the Division of Dermatology at McGill University's Faculty of Medicine and Health Sciences.  
"Despite extensive knowledge about the harmful effects of UV radiation, many Canadians still fail to practice sun protection due to misconceptions about sun exposure and the cultural appeal of having a tan."
Dr. Litvinov's research aims to address increasing rates of skin cancer (e.g., melanomas) by analyzing the risk factors associated with the disease. One of his team's primary objectives is to identify gaps in the current public health approach to skin cancer prevention.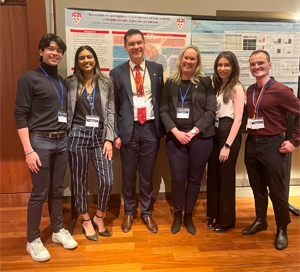 While melanoma is on the rise across Canada, some postal areas and regions are affected more than others. Postal codes in the southern regions of Canada, especially near to warmer waters (southern and coastal British Columbia, southern Ontario, Nova Scotia, Prince Edward Island and New Brunswick communities) as well as certain regions located near well-known vacation areas (e.g., postal regions near Banff National Park, AB) have higher rates of melanoma. Outside of these high-risk areas select locations in city centers (A1E postal code in St. John's, NL; R2G, R3F and R3P postal codes in Winnipeg, MB; T2V and T2L postal codes in Calgary, AB) also have higher melanoma incidence.
The ultimate goal of this research is to create region-specific and sex- and gender-specific strategies that target the particular needs and behaviors of different populations. As an example, a strategy that works for teen girls in Halifax may not be equally successful for teen boys in Calgary. By tailoring recommendations to the characteristics of each region and considering the diverse factors that influence sun exposure practices, Dr. Litvinov hopes to promote a more effective approach to raising awareness about the dangers of sun exposure and, as a result, reduce rates of melanoma and skin cancer among young people living in Canada.
This work is supported through the Healthy Youth Initiative, led by the CIHR Institute of Human Development, Child and Youth Health.
Date modified: