Harnessing patient feedback to improve primary care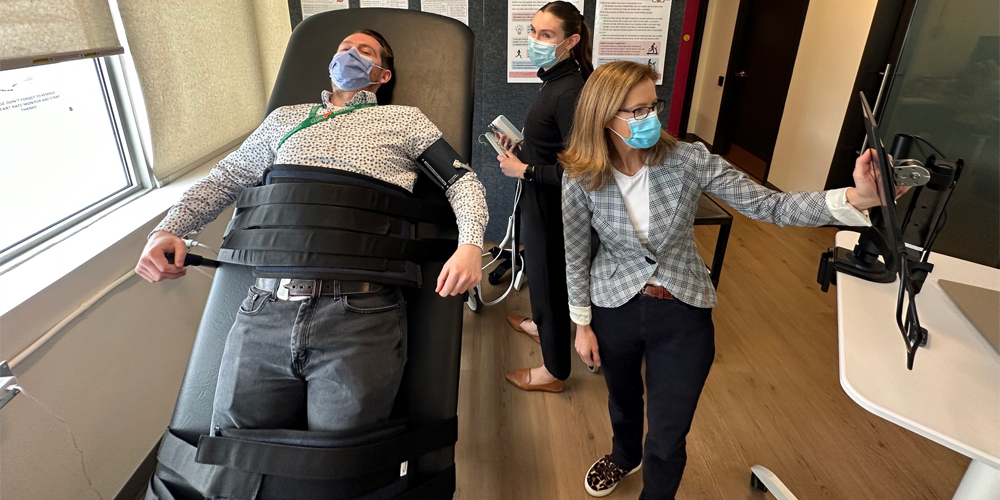 Family doctors have begun testing an easy-to-use digital tool that could help provide better healthcare to francophone, anglophone and other linguistic minorities across Canada. Listening to and learning from patients without overburdening overworked doctors and nurses will be key to its success.
Co-founded by Dr. Sharon Johnston and Dr. Bill Hogg with funding from CIHR, the Canadian Primary Care Information Network (CPIN) brings together experts in primary care, public health, communications, and data analysis. The system was created by primary care providers for primary care providers. These family practices are often small and lack the digital infrastructure and IT teams many hospitals have for collecting and using patient data.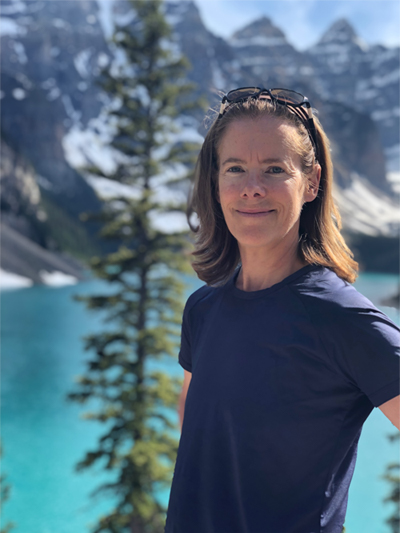 "We are developing sustainable and cost-effective approaches for primary care to do digital outreach to their patients, with the ultimate goal of using patient feedback to improve patient care," says Dr. Johnston, a family physician and researcher.
CPIN acts as a type of online store where family doctors can access a library of free, short evidence-based messages, informed by patient feedback, and developed in partnership with the Eastern Ontario Public Health Unit. Each message is short and written in plain language, making them more accessible for people whose first language isn't English.
Doctors can use the service to address a variety of seasonal topics, such as Lyme disease, flu vaccines, wildfire smoke, extreme heat, and even what parents can do at home when there's a shortage of fever medication for a sick child. The messages can be sent by email or text to all patients or to targeted groups of patients.
Dr. Johnston says additional support from a CIHR Catalyst grant is enabling them to do even more with the service.
"We're looking at how we can do a better job identifying and addressing the needs of our official language linguistic minorities and other linguistic minorities. So, in addition to sending out customizable, bilingual health messages doctors can also provide a link to a short digital survey asking patients about any unmet health information or community resources needs or barriers to care," explains Dr. Johnston, Scientific Director and Associate Vice-President-Research at the Institut du Savoir Montfort, a francophone hospital based in east Ottawa, home to the largest francophone minority in the country.
The patient advisory group with the Canadian Primary Care Research Network, a CIHR-funded Strategy for Patient-Oriented Research (SPOR) network, helped shape the survey questions and will provide feedback on the results.
The project is enrolling 340 primary care providers serving an estimated 450,000 patients. Patient responses are aggregated across all practices, regions and provinces to help physicians better identify the nuanced needs of francophones, anglophones and other linguistic minorities in their practice.
"The goal is to find primary care approaches that allow us to use data to learn and do better, which is the foundation of a learning system for primary care that includes patients," says Dr. Johnston.
A new francophone immigrant from West Africa living in Winnipeg, for example, may have different needs when it comes to healthcare and health information than a fifth-generation francophone farmer living in Cornwall, Ontario.
"We want to see whether people who recently arrived in Canada or people from a different cultural or ethnic background are identifying different needs related to child resources or mental health resources, for example," she says. "Different linguistic minorities may have different needs depending on socioeconomic factors, as well as cultural and community contexts. We can then share those big picture findings from across many practices with individual practices."
Ensuring both physicians and patients use the system depends on having "light touch digital engagement", adds Dr. Johnston. "We're making it easy for patients and physicians to engage and then to use that feedback to improve care."
Date modified: