'This will be transformative': How a Canadian scientist plans to use a Learning Health System to create a standard model of care when treating youth mental health in B.C.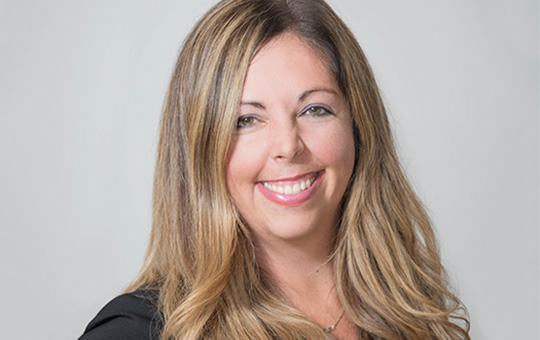 There is a saying that growing up is never easy, but for an entire generation of young people forced to age during a global pandemic it can be nothing short of life-changing. For youth in British Columbia, many already forced to shoulder life's heavy burdens, it was a perfect storm.
"From the pandemic to the impact of climate change to the ongoing drug toxicity crisis, there were multiple intersectional things that were happening to our young people and they needed to talk," says Dr. Skye Barbic, a registered occupational therapist with a specialization in mental illness and Associate Professor in the faculty of medicine at the University of British Columbia (UBC). "Foundry really created that space for them."
Seamless care for B.C. youth
Foundry is an Integrated Youth Service (IYS) offering support for youth aged 12 to 24 and their families and caregivers. Founded in 2015, Foundry's first centre in Vancouver-Granville was designed as an early intervention service for youth facing mental health challenges. Dr. Barbic, who is Foundry's Head Scientist, says they quickly realized B.C. youth needed more.
"We saw young people coming in for health promotion information all the way to folks struggling with multiple diagnoses, complex histories of trauma, struggling with health, sexual health, lack of education and lack of housing. People quickly identified Foundry as a place that they could go to access the range of youth-centred services. Our goal is to ensure no one falls through the cracks," adds Dr. Barbic.
Foundry now has 16 centres across B.C. along with a provincial virtual service, and plans to add 19 more locations across the province by 2026. Foundry offers free and confidential support for youth mental health care, substance use services, physical & sexual healthcare, youth and family peer supports, and social services. A key to Foundry's success is a Learning Health System (LHS). Simply put, an LHS includes a dedicated team of researchers and scientists who work with Foundry decision makers, including youth and families, to use embedded data collection and research to understand Foundry's strengths, areas of improvement, and priorities.
"Over the years, through our research and data we've been able to examine: Who is coming into Foundry? How do we meet those needs? How do we co-design services to meet the diverse needs of the youth?" explains Dr. Barbic. "In our first seven years, that information has helped us to reimagine our original vision and now ask: What does that look like in a small community? What does that look like in a really busy large or rural community? What does it look like for diverse populations and communities?"
Evidence-informed innovation and improvement
Now Dr. Barbic and her team are studying how they can build on that LHS, through their research project, Towards a Learning Health System to support an Integrated Youth Services Network in Canada. The project, funded by the Canadian Institutes of Health Research (CIHR), will use qualitative research to develop standards that can be implemented at IYS hubs, not just in B.C., but across the country.
"If you walk into a hospital emergency department with a broken ankle there is a clear standard about how you treat broken ankles. If a young person, or anyone in general, shows up looking for mental health support or substance use support there is no standard of care. It's extremely variable," explains Dr. Barbic. "If we can start working collectively as a group of researchers and service providers across the country in a learning health system driven by the needs of youth and families, we can start to develop those standards. The standards will help keep service providers accountable, give youth and their families measurable data when making treatment decisions and help us evolve youth mental health services across Canada in a way I've never experienced before in my career."
She says CIHR's investment in both the study and the LHS will impact youth health like never before. "Because of CIHR we can be a team of researchers and work together on a national level, across the provinces and territories. I've never known any health agencies to collaborate in this way before. It's a privilege to be a part of this."
Dr. Barbic's goal is to contribute to building a pan-Canadian standardized system that prioritizes mental health.
"If we can change the narrative through Foundry and at IYS hubs across the country to not just ask 'What's wrong?' but also ask, 'What are your dreams? What are your goals? What are your aspirations? What's getting in the way of those right now?' That is when we can truly have a goal focused and strength focused model of care for young people that will be transformative."
Date modified: