Giving children with brain-based developmental disabilities a voice in research
CHILD-BRIGHT Network fosters trust and confidence with patient-partners to create real change for children and families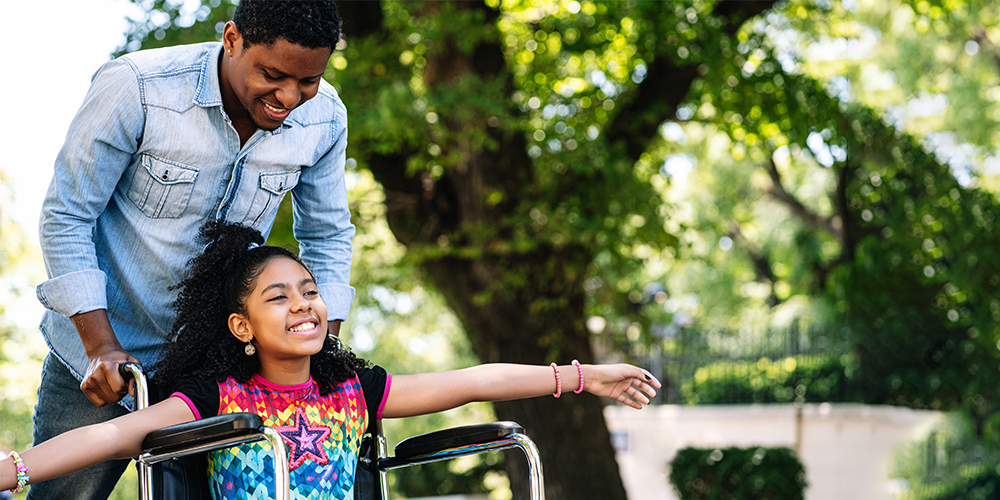 Patient-partner spotlight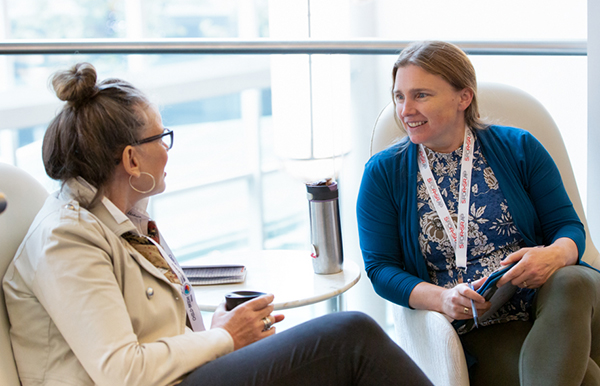 Carrie Costello is a parent advisor and Lena Faust was a youth advisor with the CHILD-BRIGHT Network. They channelled their energies into helping create a better future for children with brain-based disabilities and their families after personally experiencing frustrating gaps in care.
Ms. Costello learned that her local school planned to cut the critical support services that made learning easier for her 11-year-old daughter, who has a seizure disorder and a profound intellectual disability. She wasn't alone.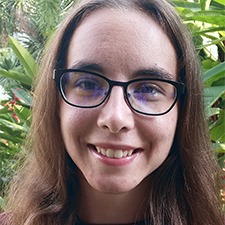 "Normally you get involved in research for the greater good, but some parents shared with me that their actual motivation was anger," said Ms. Costello, a patient engagement coordinator at the Children's Hospital Research Institute of Manitoba. "They're angry that this system is the way it is, and they don't want anyone else to have to go through what they went through."
Ms. Faust learned first-hand that the care she relied on as a child and as a teenager to help manage her cerebral palsy became harder to find as an adult. Overnight, she was no longer eligible for the specialized care rarely found outside the pediatric departments of children's hospitals.
"Cerebral palsy is often seen as a pediatric disease. But guess what? We grow up and CP is permanent. That's where we see this big gap in terms of research. Studies primarily enroll children, so we don't fully understand the long-term impacts of CP in adulthood," said Ms. Faust, a PhD student at McGill University.
Addressing gaps, such as those Ms. Costello and Ms. Faust have seen, are exactly why the CHILD-BRIGHT Network works so hard to include in the research process the perspectives of those most impacted by research and care decisions. Visit CHILD-BRIGHT's website for more information on how to get involved.
Patient-partners are valued contributors to research. The CHILD-BRIGHT Network, a chronic disease research network funded through Canada's Strategy for Patient-Oriented Research (SPOR) and partners, engages patient-partners and brings them together with 350 researchers, policymakers, advocates, clinicians, youth, and parents to make the present and the future brighter for as many as 850,000 Canadian children living with a brain-based developmental disabilities.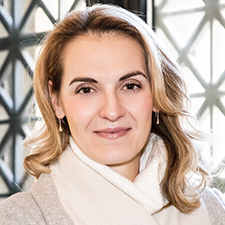 "Supporting and empowering patient-partners is key to making this approach work," said Dr. Annette Majnemer, CHILD-BRIGHT Scientific Co-Director. "It's about how to better engage people to make sure they feel comfortable, they feel valued, and they're listened to."
At CHILD-BRIGHT, more than 70 patient-partners are involved in governance, priority setting, training, mentoring, research and knowledge translation. Patient-partners are also compensated for the time and knowledge they bring to a research or network project, following guidelines co-developed with them.
"The research that is being produced in collaboration with the engagement of patient-partners is just so much more relevant and impactful," said Dr. Tatiana Ogourtsova, one of Dr. Majnemer's postdoctoral trainees. "There will be a higher uptake at the end when this program will become a real service in clinical settings."
Building trust with parents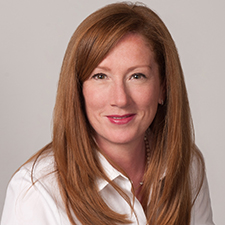 Sharon McCarry, CHILD-BRIGHT's Director of Citizen Engagement, has been a leader and advocate for disability rights in Canada for many years. She has a 19-year-old son with autism.
"Having the background as a parent of a child with autism helps to build trust with other parents," said Ms. McCarry. "If you have not experienced what parents have already lived through then you can't relate to it. It starts with creating this level of authentic empathy and better cooperation, which can lead to collaboration by inclusion. Our children are not just the subject of research – it's about creating real partnership and making real change."
Parents are also helping CHILD-BRIGHT in the recruitment of research participants for projects. For example, rather than taking the traditional route of recruiting participants at hospitals or clinics, families recommended making a video where parents talk to parents on why this research is important.
"The parents did this video on their own and shared it on social media. It spoke from the heart, drawing on their own personal experiences in a way that a researcher couldn't," said Dr. Majnemer.
Measuring success in stakeholder engagement
Since 2016, as part of CHILD-BRIGHT's first phase of work, the network launched 13 projects studying new diagnostic tests, therapies, service models, and technologies to optimize the physical and mental health of Canadian children born with brain-based developmental disabilities as well as the well-being of their caregivers and families.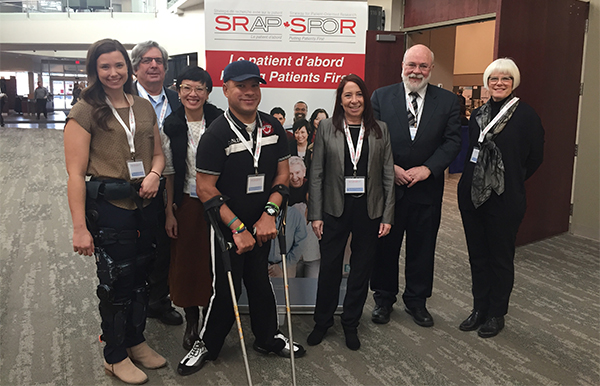 Since there was no playbook for how patient-oriented research works, CHILD-BRIGHT also needed to develop metrics to measure success. Through standardized surveys and a qualitative interviews, patient-partners and researchers gave the network a high score on trust and level of engagement, as well as the value and benefit of the research, both to patient-partners and to researchers. They also identified ongoing barriers. These results were published as a three-part report (read part 1, part 2, and part 3).
Findings from CHILD-BRIGHT research and surveys have been used to create tip sheets for researchers [ PDF (303 KB) - external link ], patient-partners [ PDF (430 KB) - external link ] and for engaging youth in patient-oriented research. For example, if you want to engage more youth, be flexible with meeting dates and times to accommodate their other commitments or different time zones.  Another tip: explain any acronyms and use plain language when sharing information related to their research.
"It's effectively a toolkit for patient engagement in child health research. We hope to disseminate the toolkit to all research institutes across Canada involved in child health to build capacity in this emerging field," said Dr. Majnemer.
From "Network to Movement"
The next four years will see CHILD-BRIGHT grow from "Network to Movement" thanks to $3.75 million in renewed funding from SPOR, combined with matching funds of $5.27 million from partners.
"Patient engagement will become an even higher priority, as will working more closely with health professionals and health care decision makers to implement the research results," added Dr. Majnemer.
"Furthermore, for the next phase we will be recruiting a more diversified group of patient-partners, including more fathers, and people from a greater range of ethnic and racial backgrounds, notably Indigenous Peoples."
Read more SPOR in action articles.
Date modified: