A positive step forward: Helping older adults stay active and healthy by walking outdoors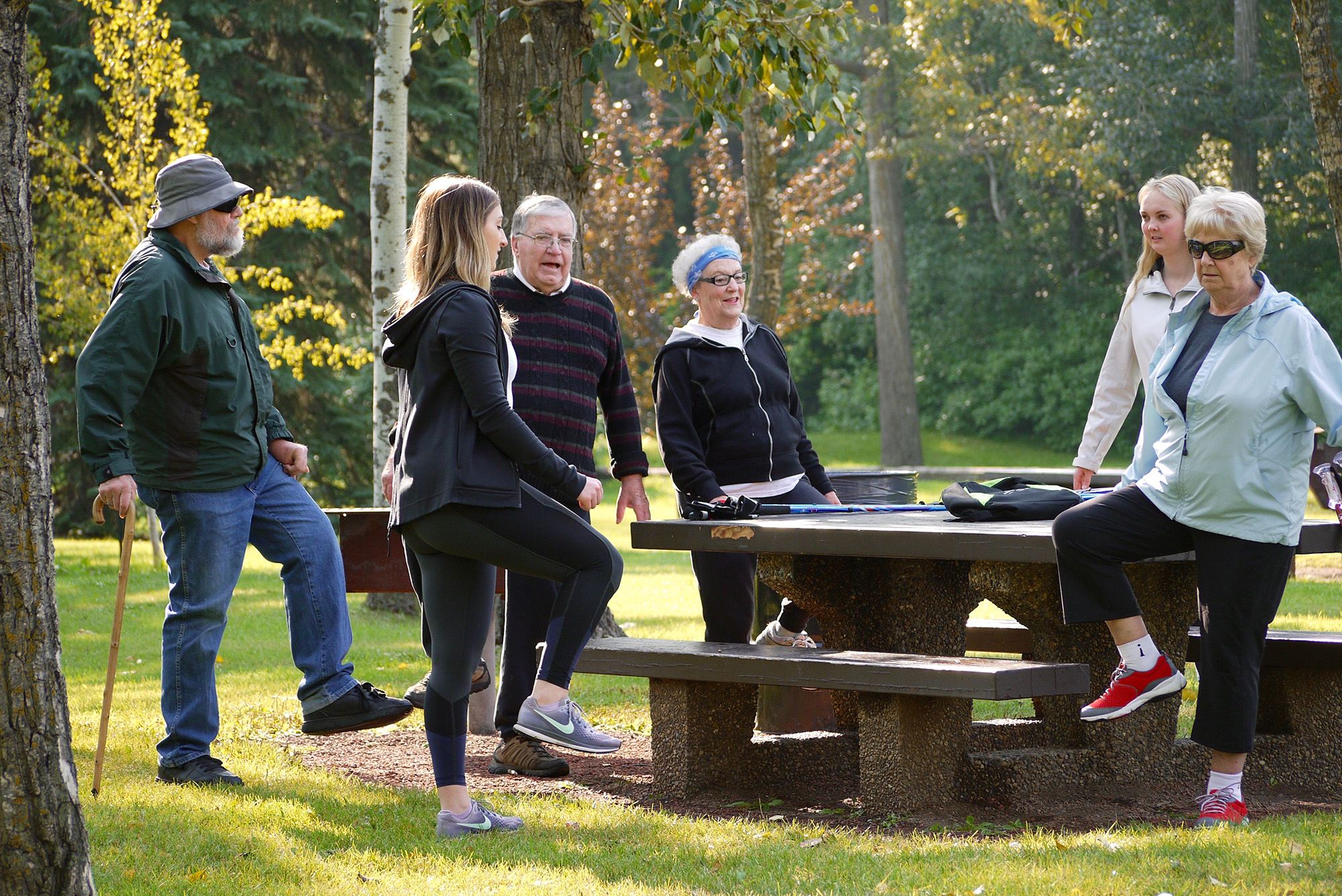 In the most recent Statistics Canada survey on exercise for older Canadians, 42% of respondents reported walking outside less than three days a week. Yet research suggests that walking outdoors, especially in nature, provides physical and emotional benefits. The reverse is also true: limited outdoor walking is an indicator of frailty and a risk factor for social isolation, decline in mobility, and reduced health-related quality of life.
"When it comes to outdoor walking, there can be a negative cycle," explains Dr. Nancy Salbach, a physical therapist and epidemiologist at the University of Toronto. "For example, older adults may have a fear of falling because they can't navigate uneven terrain – like curbs, grass, or broken sidewalks – so then they go outside less and less often. That lack of practice means they're likely to lose mobility and fitness, which can make the fear grow even stronger and be difficult to counteract. The more sedentary people are, the more at-risk they become for further decline."
As the Canadian population ages, and as many older adults strive to age well at home and maintain their independence, there is an urgent need for better supports to help them stay healthy. Outdoor walking may seem like a simple fix for these issues, but the reality is more complex.
"We don't know the best strategy – and, by extension, the best supports – for getting people to walk outdoors regularly," says Dr. Salbach. "There is very little evidence available about what works, particularly in the Canadian context with our weather and community structures, so we want to address that gap." 
Training and motivating older Canadians to walk outdoors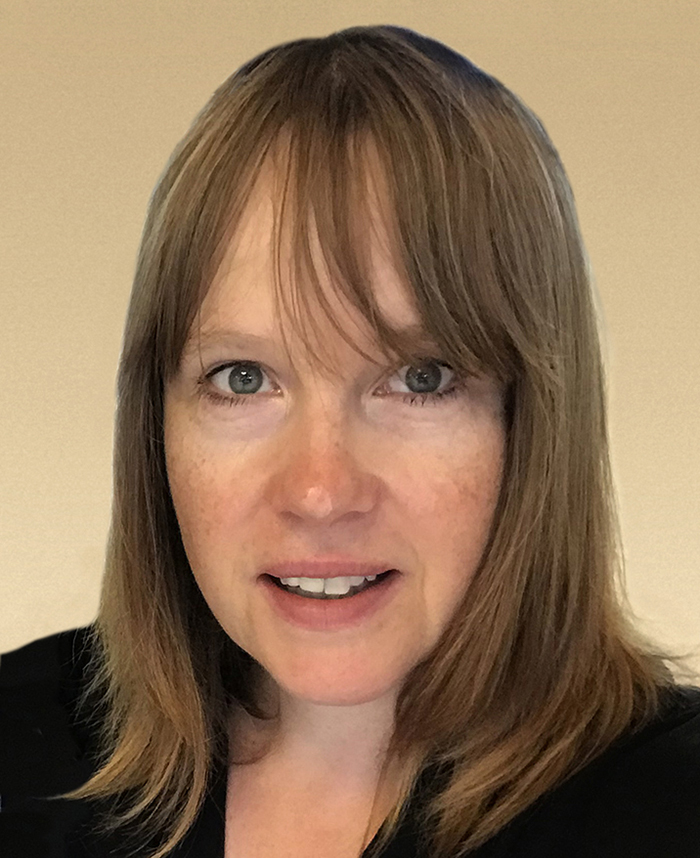 Dr. Ruth Barclay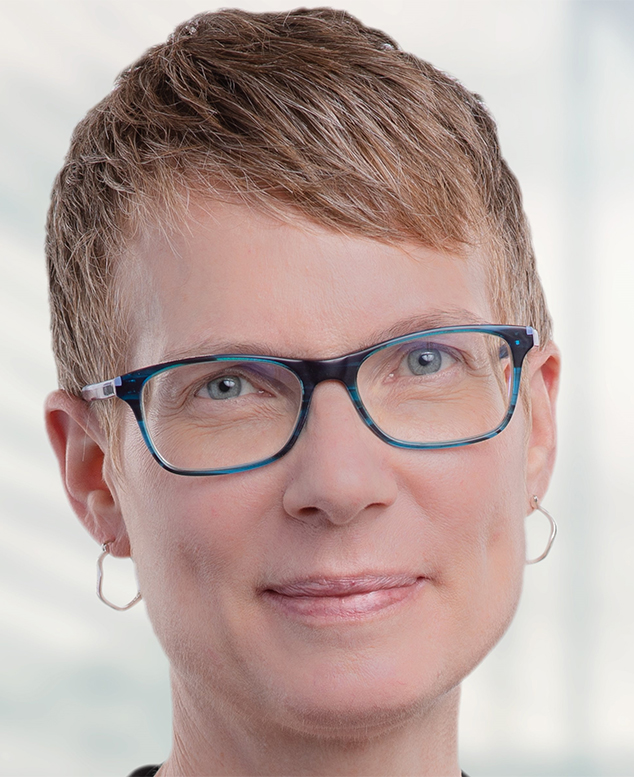 Dr. Nancy Salbach
Dr. Salbach, along with Dr. Ruth Barclay from the University of Manitoba, launched the Getting Older Adults Outdoors study (or more simply, GO-OUT) to tackle these issues. While past studies have tended to focus solely on the benefits of walking groups on activity levels, GO-OUT was created to help older adults (aged 65+) build walking and balance skills and confidence specific to the outdoor environment. As a result, the GO-OUT program was expected to increase not only outdoor walking activity, but also physical activity more broadly among older adults.
"Building walking skills with a group of peers in an attractive park setting was considered key to promoting program engagement," explains Dr. Barclay. "We aimed to develop a program that addressed the needs of older adults in terms of walking confidence, mobility, and the desire to walk more frequently outdoors."
For the study, the team set up 10-week summer walking programs in Edmonton, Winnipeg, Toronto and Montreal. By partnering with local community organizations, they recruited older adults in each city to participate in a one-day workshop to learn the basics of outdoor walking, such as proper foot care, footwear, posture and fall prevention techniques. Since the research team planned to track their progress in terms of time spent walking and step counts, participants were also taught how to use, wear, and reset a pedometer.
"The workshop was completely interactive," says Dr. Salbach. "It was intended to help participants gain knowledge and build the kinds of skills they would need to safely walk outdoors through a series of workshop stations. Participants moved from station to station throughout the day and practiced everything from setting activity goals and performing balance and leg-strengthening exercises to walking with Nordic poles."
In addition to a pedometer, participants received a user-friendly workbook during the workshop. It reinforced the key messages, activities, and skills learned during the workshop and served as a resource for participants to apply what they learned at home.
Following the workshop, participants in each city were randomly divided into two groups:
Group 1 (dubbed the "Walking Program" group) formed an outdoor walking group, led by a physiotherapist or kinesiologist, for 10 weeks. Participants would meet in groups in a nearby park for one hour twice a week and practice increasingly challenging activities, such as covering uneven terrain and walking at different speeds; and
Group 2 (dubbed the "Weekly Reminder" group) would receive weekly phone calls for 10 weeks from a coach to support the participants with their outdoor walking routine.
Dividing participants into these groups ensured that the research team could determine if these types of supports helped participants to increase and maintain their levels of outdoor walking activity – and whether one type could have a greater impact than the other.
"As physical therapists, Dr. Barclay and I have experience developing these kinds of specific tasks," Dr. Salbach explains. "We drew on this expertise and on theories to build a roadmap that would help participants get as many benefits as possible."
Making strides for future programs
Data analysis from the GO-OUT study is still under way, but the participants have already made one point very clear.
"Many people in our study did not feel comfortable registering for an exercise program geared towards the general public," Dr. Salbach stresses, highlighting the need for programs targeting older Canadians. "We need programs that address the problems that come with aging so seniors can exercise in a safe way. Such programs will help older adults live longer and healthier lives, and allow them to keep doing activities that are meaningful to them."
Dr. Salbach also highlights the needs for exercise options year-round, which leads to a natural extension of the team's current work. "Once we determine what worked for the summer walking program, we'll take the key ingredients and develop something similar for wintertime," she says.
Overall, this research has the potential to provide much-needed information that community organizations, seniors' centres, fitness clubs, and even municipal recreation program designers can factor into their future activity planning. With the help of their partner, the Canadian Society for Exercise Physiology, Dr. Salbach and Dr. Barclay hope to get their research results and support materials into the hands of people who can use it.
"Ideally, we would like to take all of the training and educational materials we used in the GO-OUT study and develop a toolkit that could be integrated into a training program for community exercise providers," says Dr. Salbach. "We would love to see GO-OUT programs pop up in communities across the country, so our goal will be to design materials to facilitate that."
Date modified: