SPOR Summit 2018 - Speaker Biographies
Co-emcees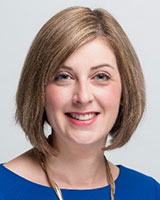 Malori Keller

Malori Keller has a Bachelor of Public Administration degree from the University of Saskatchewan and a Master of Public Administration degree from the Johnson-Shoyama Graduate School of Public Policy at the University of Regina. She started her career as a major gifts officer with the Alberta Children's Hospital Foundation and as employee education coordinator for the Sunrise Health Region. In 2010, Malori joined the Saskatoon Health Region as the patient- and family-centred care specialist and, in 2012, she became the provincial program manager for the Saskatchewan Transplant Program. She is currently a provincial improvement consultant at HQC and the Patient Engagement & Empowerment Platform Lead with the Saskatchewan Centre for Patient-Oriented Research (SCPOR). Her work focuses on supporting the advancement of patient engagement and patient- and family-centred care in health research and health system improvement.
Malori lives with a medical condition and experiences the health system as a patient on a continuous basis. Her experiences, both positive and negative, drive her passion for improving the care experience for all who access health services.
---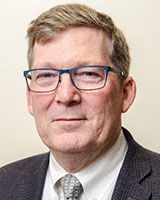 Dr. Brian Rowe

Dr. Rowe is a clinician-scientist who was trained clinically at the University of Ottawa in Family and Emergency Medicine. He received a graduate research degree in Clinical Epidemiology from McMaster University in Hamilton, ON. He is currently a Professor in the Department of Emergency Medicine, University of Alberta and he continues to practice clinical emergency medicine at the University of Alberta Hospital in Edmonton, Alberta. He held a Tier I Canada Research Chair in Evidence-Based Emergency Medicine from the Canadian Institutes of Health Research from 2011-2018. He is Co-Editor of the Cochrane Airways Group, Editor of the textbook Evidence Based Emergency Medicine and has authored or co-authored 510 peer-reviewed publications and 32 book chapters. Dr. Rowe is the Scientific Director of the CIHR Institute of Circulatory and Respiratory Health and the former Scientific Director of the Emergency Strategic Clinical Network, for Alberta Health Services.
---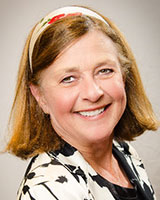 Dr. Robyn Tamblyn

Dr. Robyn Tamblyn is a Professor of Medicine, a James McGill Chair, and a Medical Scientist at the McGill University Health Centre. She is Scientific Director of the McGill Clinical and Health Informatics Research Group and in 2011, she was appointed Scientific Director of the CIHR Institute of Health Services and Policy Research. In 2005, Dr. Tamblyn received the CHSRF KT award for research in improving medication use and in 2006, she received the ACFAS Bombardier award for innovation in the development of a drug management system. In 2014, she received the John P. Hubbard Award for outstanding achievement in the assessment of professional competency in health care and medical education and was appointed to the Order of Canada. In 2015 she received the Outstanding Achievement Award in the evaluation of clinical competence for sustained excellence in Canadian health care and research from the Medical Council of Canada. Recently, Dr. Tamblyn was selected as the 2018 Justice Emmett Hall Laureate in recognition of her outstanding contributions to the health ideals extoled by Justice Hall and was named the recipient of the 2018 Peggy Leatt Award in acknowledgement of her work in improving outcomes in Canada's health care system.
---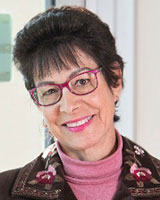 Cathy Woods
Cathy is a proud Anishinaabe woman originally from Northwestern Ontario now living on Treaty 1 land (Winnipeg Manitoba). Her traditional name is Giwetashked Giniw Ikewe (Circling Golden Eagle Woman) and the Polar Bear Woman of the Bear clan.
Cathy works for the Manitoba Government and General Employees Union as the Indigenous Liaison Specialist. Cathy is a graduate of Red River College with a diploma in municipal engineering technology.
Cathy is involved as patient partner in the Can-SOLVE CKD Network that looks at defining and optimizing treatments with patient-focused care to improve the kidney health outcomes and quality of life for patients and their families. Cathy is the co-chair of the Patient Council for Can-SOLVE CKD, co-chair of the Indigenous Peoples Engagement & Research Council, and serves on many other committees within the Network.
Cathy's journey of kidney disease is her chance to give back to her community and to those who assisted her in dealing with her disease.
---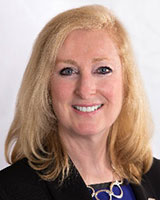 Diana M. Royce
Diana Royce is President of The Deerfield Group Inc., a boutique management consulting firm, based in Burlington, ON.
Since 2002, The Deerfield Group Inc. has led the NCE grant preparation process for AllerGen NCE Inc. and serves as its Managing Director and Chief Operating Officer. Dr. Royce has led this Network successfully through all three major NCE funding competitions/reviews, securing over $79 Million in NCE support, as well as the largest grant awarded to an NCE from the International Partnerships Initiatives Program. She also led the development of a knowledge mobilization video for an AllerGen Legacy Project that won the CIHR Institute for Human Development, Child and Youth Health "IHDCYH Talks" competition award.
Prior to launching The Deerfield Group in 2002, Dr. Royce was Managing Director of an NCE in Health Informatics at McMaster University (The Health Evidence Applications Network (HEALNet NCE) from 1998-2002, and Senior Policy Advisor in the Ontario government specializing in university finance, system planning, and coordination at the Ministry of Training, Colleges and Universities (1985-1998).
She holds degrees in Political Science from the University of Waterloo and Queen's University, and a Doctorate in Education from the University of Toronto.
Dr. Royce is a member of the Board of Directors of BioFuels NCE and the Canadian Allergy, Asthma and Immunology Foundation (CAAIF). She resides in Burlington, where she raises Newfoundland Ponies and Canadian Horses, free-range chickens, and makes maple syrup.
---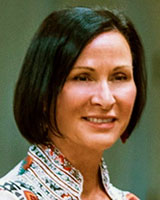 Dr. Charlotte Loppie

Dr. Charlotte Loppie is a Professor in the School of Public Health and Social Policy, former Director of the Centre for Indigenous Research and Community-Led Engagement (CIRCLE), and current Research Lead for the Faculty of Human and Social Development, University of Victoria. Dr. Loppie's research partners have included individual First Nation communities, regional and national Indigenous organizations as well as provincial and national government stakeholders.
Dr. Loppie has undertaken research and published in the areas of: Indigenous health, Indigenous HIV/AIDS, social determinants of Indigenous health, racism and cultural safety, Indigenous ethics and research capacity building, as well as the sexual and reproductive health of Indigenous women.
---
Doris Peltier

Doris, a publicly disclosed 62-year old HIV-positive Indigenous woman, is the National Coordinator for Visioning Health II (VHII), a four-year Intervention research study for HIV-positive Indigenous women in Canada. VHII is a University of Victoria-funded research study housed at the Canadian Aboriginal AIDS Network (CAAN).
Doris is also currently involved as: Community Advisory Committee member with the CIHR-Canadian HIV Trials Network; Co-chair of the Community Aboriginal Advisory Board for Positive Aboriginal Women (CAAB PAW) with the Canadian HIV Women's Sexual Reproductive Health Cohort Study (CHIWOS); Community Advisory Council member with the Waakebiness-Bryce Institute for Indigenous Health at the Dalla Lana School of Public Health (University of Toronto); Aboriginal 'at large' on the Board of Directors with the Canadian AIDS Treatment Information Exchange (CATIE). Doris co-authored When Women Pick Up Their Bundles: HIV Prevention and Related Service Needs of Aboriginal Women in Canada, published in the Scholar Press publication Women and HIV Prevention in Canada, and co-authored "Good Medicine: Decolonizing HIV Policy for Indigenous Women in Canada," published in the University of Toronto Press publication Seeing Red, HIV/AIDS and Public Policy in Canada. Doris is Anishinaabe from Wikwemikoong Ontario, is fluent in Anishinaabemowin and has a considerable wealth of indigenous knowledge.
---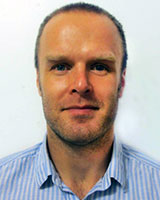 David Lessard
David Lessard is a postdoctoral researcher at the Centre for Outcomes Research & Evaluation (Research Institute of the McGill University Health Centre). He has a PhD in Anthropology (McGill University). He has been involved in HIV prevention and research since 2012. He is currently working on the integration of patient and stakeholder engagement in diverse clinical research projects on HIV and hepatitis C co-infection treatment and prevention.
---
Serge Vicente
Serge Vicente has a Bachelor's degree in Economics (Faculty of Economics of University Nova, Lisbon) and a Master's degree in Statistics (Faculty of Sciences of University of Lisbon). Currently, he is pursuing a PhD in Statistics at the University of Montreal and works as a collaborator at the Research Institute of McGill University Health Center. He has lived with a chronical health condition since 2014, affording him him multiple perspectives.
---
M. Laurent
M. Laurent has been a project manager in the community for the past four years and has lived with HIV since 2010. He has collaborated on web and mobile application development on STBBI information, a research project on substance use, and serviced as a board and advisory committee member. He is currently the coordinator for a national alliance that holds leadership and communication workshops for people living with HIV/AIDS.
---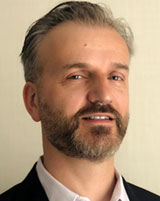 Bertrand Lebouché
Bertrand Lebouché holds a Strategy for Patient-Oriented Research (SPOR) Chair in Innovative Clinical Trials awarded by the Canadian Institutes of Health Research. He is a junior scientist at the Research Institute of the McGill University Health Centre (MUHC) and assistant professor of Family Medicine at McGill University (Montreal, Canada). He is also a practicing clinician at the Chronic Viral Illness Service (MUHC) and investigator with a concentrated professional experience in HIV/AIDS, hepatitis C co-infection, STI prevention, medical ethics, and stakeholder engagement.
---
Kim Engler
Kim is a research associate at the Centre for Outcomes Research & Evaluation (Research Institute of the McGill University Health Centre). She has an MA in Sexology and a PhD in Public Health. Kim has worked in HIV research for over 10 years in academic or clinical contexts, using both qualitative and quantitative methods. Her current work centers on the development and validation of HIV-specific patient-centered outcome measures.
---
Isabelle Toupin
Isabelle has a MA in Sexology and a PhD in Public Health. She has published on the maternity experience of women living with HIV. Her recent work focuses on engaging clinicians in the validation of HIV-specific patient-centered outcome measures.
---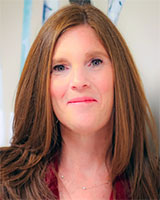 Dr. Margot Latimer
Dr. Margot Latimer is a Professor in the School of Nursing, and is cross-appointed in the Department of Medicine, Dalhousie University. She holds a scientific appointment at the IWK Health Centre and is faculty in the IWK Centre for Pediatric Pain Research. She works closely with community to mobilize Indigenous knowledge and co-leads the CIHR-funded "Aboriginal Children's Hurt and Healing" Initiative with Eskasoni Health Director, Sharon Rudderham.
---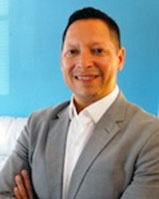 John R. Sylliboy
John R. Sylliboy is Mi'kmaq from Eskasoni and Millbrook First Nations in Nova Scotia. John works in social and cultural development, health and education policy, and research and community development for Atlantic First Nation communities. John completed his Bachelor of International Relations in Costa Rica, and his MA in Education at Mount Saint Vincent University. He has most recently begun his PhD in Educational Studies at McGill.
---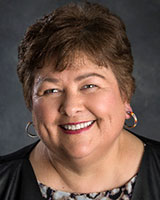 Sharon Rudderham is the Health Director of the Eskasoni Community Health Centre on Cape Breton Island. Sharon was a member of the Nova Scotia Tribal Council and the Union of Nova Scotia Indians, and has been involved with the Assembly of First Nations. She has served as a member of the Nova Scotia Provincial Health Council, and has been instrumental in the development of the Un'maki Client Linkage Registry (a collaborative health care database for the five Cape Breton Mi'kmaq communities). She is responsible for all aspects of the ACHH Initiative, and provides leadership from an Indigenous knowledge perspective.
---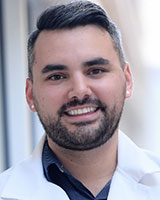 Brent Young
Brent Young is an Ojibway medical student in his fourth year of studies at Dalhousie University. He began his research career with an MSc in Pharmacology, but he has since shifted his focus to the realm of Indigenous health and wellness. He has been working with the SPOR Chronic Pain Network - Indigenous Health Research Advisory Committee to compile resources for Indigenous communities and health researchers wishing to establish new partnerships. He intends to build on these efforts as he embarks on his residency training in the coming year.
---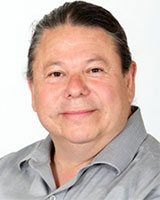 Tuma Young
Tuma Young is a Mi'kmaq, who grew up in a traditional manner on the Malagawatch First Nation. He has a Bachelor of Arts in Mi'kmaq Studies from the University College of Cape Breton; a Bachelor of Laws from the University of British Columbia; a Master of Laws in Indigenous Peoples' Law and Policy from the University of Arizona; and is presently enrolled in the JSD program at the University of Arizona. His proposed thesis is titled "L'nuwey Tplutaqan: Using Traditional L'nu Legal Thought in Creating Contemporary Indigenous Governance Institutions."
Tuma was called to the Bar in June 2001, becoming the first Mi'kmaq-speaking lawyer in Nova Scotia. Currently, he works as an Assistant Professor in Indigenous Studies/Political Science at Cape Breton University, where he also has a Pro Bono law clinic for students, staff and community members.
---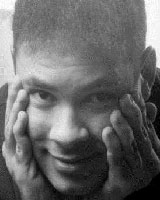 Kent Cadogan Loftsgard
Kent Cadogan Loftsgard (Vancouver) contributes his lifelong experience of cerebral palsy and asthma, his endless efforts as a patient advocate and caregiver, and his diverse professional expertise in health media production, health specialty journalism, interdisciplinary health care education, and health research to complement the Primary and Integrated Health Care Innovations' collaborative efforts to improve the quality and availability of primary care.
---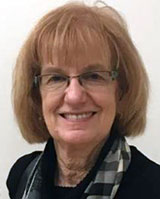 Lynne Mansell
I am serving on the SPOR Primary and Integrated Care Innovations Network as one of two Patient Representatives and co- chair of the Patient Engagement Task Force. Until her death, I was a caregiver to my mother as she moved along the continuum of care in Alberta from home care to supportive living, long-term care and palliative care. I am also a patient in one of Alberta's largest Primary Care Networks and receive care for arthritis and osteoporosis.
In my professional life, I am a part-time senior consultant for Alberta Health Services (AHS) and have been involved in projects including the needs of the physically disabled young adults. I have been a surveyor for Accreditation Canada for 15 years and have had a long career in quality improvement and strategic planning. Until July 2015, I was Senior Provincial Director, Seniors Health and Bone & Joint Health Strategic Clinical Networks, with AHS. Strategic Clinical Networks were established to transform systems of care for key populations of Albertans extending along the entire continuum of care, based on evidence and best practice. Examples of my SCN initiatives were improving the care of seniors with dementia in the community (including reducing the use of antipsychotics) and developing pathways for persons at risk for hip fractures and those requiring hip replacements.
I have received several awards for achieving performance excellence from health service organizations including the Mary Morrison Davis Award of Excellence for contributions to the field of gerontology in Alberta. I have a Bachelor of Pharmacy with Distinction and a Master of Health Services Administration, both from the University of Alberta. I am a Certified Health Executive (Life Member) with the Canadian College of Health Leaders and Board Member and Governance Committee Chair of the Brain Care Centre of Northern Alberta.
I have also participated in a number of major research projects as Decision Maker, Co-Applicant or Co- PI and have evaluated applications for CIHR funding. Recently, I have begun my work as a Patient Partner Co-PI on a CIHR funded project that will focus on diabetes care in four provinces.
---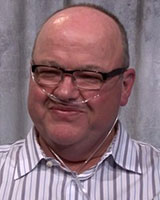 Roger Stoddard
I am a patient and caregiver serving within my province and on the Primary and Integrated Care Innovations Network's Leadership Council. I have been sick with a chronic illness since 1993 as a result of a serious mistake, resulting in me going from being an athlete to a person who requires liquid oxygen 24/7. I have undergone over 16 major operations (and having clinically died twice). My longest stay in hospital was close to two years. My most recent stay was from June-November 2017. Despite this, I fill my days helping folks in my own way. I am considered positive and I use humour to manage constant pain and, yes, I would be considered a person in the top fifth percentile of health-care usage. Prior to all of the above, I was an athlete who played serious ball and hockey. I have worked in the nuclear field in operations. I have also been an adviser to several health ministers regarding mental health. Since first returning home from my brush with death in 1993-94, I have been very active in the volunteer world. Mental health was my first in-road to being a volunteer and advocate as a result of my daughter's tragic illness.
---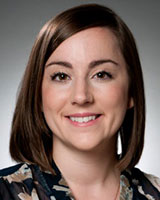 Chelsia Gillis
Chelsia is a Registered Dietitian, Vanier Scholar, SPOR graduate studentship awardee, and PhD Candidate in Epidemiology at the University of Calgary. Chelsia's primary research interest is surgical prehabilitation - a program that pre  pares patients emotionally and physically for surgery. Chelsia is currently working in collaboration with the Patient and Community Engagement Research (PaCER) team at the University of Calgary to build surgical programs and tools that are patient-oriented.
---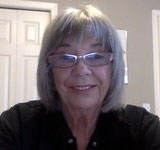 Marlyn Gill
Marlyn is a retired family therapist. When arthritis severely curtailed her activity, Marlyn joined a Canadian Foundation for Healthcare Improvement-funded pilot program at the Cummings School of Medicine, University of Calgary. The program was designed to train patients to become peer-to-peer qualitative health researchers involved in all stages of qualitative research from grant application, research design, data collection, analysis, report writing through to peer reviewed publication. The pilot evolved into Patient and Community Engagement Research (PaCER) and Marlyn became a lead researcher and mentor supporting PaCER students in an online distance education program in partnership with the University of Calgary's Continuing Education Department. Over six years as a patient researcher, she has led qualitative patient experience research projects for several Alberta Health Services Strategic Clinical Networks and health related organizations such as Choosing Wisely Alberta and the Libin Institute.
---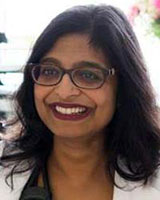 Kaberi Dasgupta
Kaberi Dasgupta is Associate Professor at McGill University and Physician Scientist and Director at the Centre for Outcomes Research and Evaluation (CORE) at the Research Institute of the McGill University Health Centre. Since 2002, her research has focused on diabetes prevention and management. She has held the CIHR New Investigator award and all levels of the FRQS career award up to and including the Senior Clinician Scientist award. She has published over 100 articles and holds operating awards as principal investigator from the CIHR, Diabetes Canada, the Heart and Stroke Foundation of Canada, and the Lawson Foundation.
---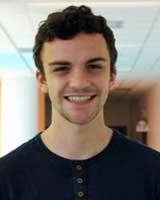 Michael Wright
Michael Wright is a first year physiotherapy student at McGill University. He completed a Bachelor's degree in exercise sciences at Concordia University. A person with type 1 diabetes, he began collaborating with Dr. Kaberi Dasgupta's team as a patient partner in 2014. He was awarded a Diabetes Quebec summer studentship to work on their Diabetes Canada funded study on stigma in youth with type 1 diabetes. He is the Principal Patient Partner on a CIHR-SPOR grant partnered with Diabetes Canada to develop a Virtual Patient Network for Canadian youth with type 1 diabetes.
---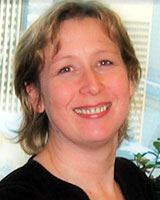 Mary Anne Levasseur
Mary Anne is the coordinator and facilitator of Family Peer Support at PEPP-Montreal, Douglas Mental Health University Institute, national lead of ACCESS Open Minds' Family and Carers Council and co-founder of the Patient Advisors Network. Mary Anne, herself a mother and carer with l  ived experience, helps families of youth affected by psychosis navigate the mental health care system. She also facilitates family support groups where families share experiences, ideas and ways to meet challenges and overcome barriers associated with caring for their young person with mental health problems.
---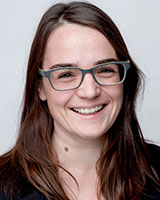 Thea Luig
Dr. Thea Luig is a medical anthropologist and research associate with the 5AsT Research program under Dr. D. Campbell-Scherer at the University of Alberta, Department of Family Medicine. She uses participatory approaches as well as narrative, phenomenological, and political economy perspectives to understanding experiences of health, illness, and health care. After a career making musical instruments, she studied Ethnology, Health Psychology, and Eastern European Studies in Berlin, Germany. Both her M.A and PhD were based on ethnographic research in the Canadian North. Her current work focuses on understanding and improving primary care encounters for people living with obesity and multi-morbidity.
---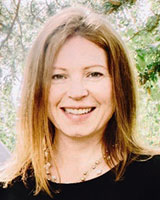 Stephanie Irlbacher-Fox

Based in Yellowknife and raised in Inuvik, NT, Stephanie was educated at the University of Alberta (BA, MA Political Science) and Cambridge University (PhD in Polar Studies) where she was Magdalene Donner and Major Scholar, Magdalene College. She has over twenty years of experience working for Indigenous peoples' governments in the Northwest Territories as a researcher, advisor, and negotiator on local, territorial and national political and community development, including Treaty negotiations and implementation, the development of public governance institutions in the NWT, and undertaking academic research on Northern governance and development. Her book Finding Dahshaa: Self Government, Social Suffering and Aboriginal Policy in Canada (UBC Press, 2009), was nominated by both the Canadian Political Science Association and the Canadian History Association for book awards. Through the lens of self-government negotiations, it examines the ways government policy choices such as colonization traumatize at a population level, and how overcoming colonization impacts can be found through collective and individual Indigenous resurgence practices.
---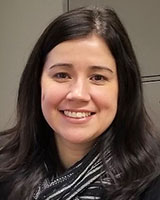 Lesa Semmler

Lesa resides in Inuvik, NWT, where she was born and raised. She is Inuvialuit Beneficiary who trained to become a Registered Nurse in the North at the Aurora College 18 years ago.
She spent the first 15 years of her nursing career as an Acute Care RN, Home Care RN and Public Health Nurse in Inuvik. In 2015, Lesa moved into a new role where she managed Surgery, Endoscopy, Day surgery, Emergency and the Acute care unit. Lesa now works with IRC as the Inuvialuit Health System Navigator and supports IRC in many files that involve health and education topics.
Lesa has held roles in her community and region as Chair of the Inuvik District Education Authority as well as Region Chair of the Beaufort Delta Education Council.
She is very passionate about the role of patients be partners in their care and advocated for patients in her region to be able to receive care that is culturally respectful of their needs.
---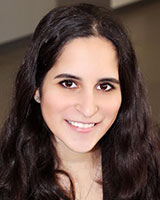 Ms. Maryam Kebbe

Maryam is a PhD Candidate in the Department of Pediatrics at the University of Alberta. Her research interests include the co-production and translation of knowledge in areas of obesity, nutrition, and behaviour. Her thesis research involves using patient-oriented and multiple/mixed methods to explore the lifestyle habits of adolescents with obesity. In partnership with Obesity Canada, she developed Conversation Cards for Adolescents, a clinical, bilingual (English and French) tool to facilitate adolescent-provider communication and lifestyle behaviour change.
Maryam is also graduate research assistant in the Department of Family Medicine examining chronic disease and cancer prevention within primary care as part of the BETTER WISE project. In addition to securing local, provincial, and national scholarships (e.g., CIHR Doctoral, Killam Trusts), Maryam has authored or co-authored over 10 published manuscripts, 25 conference abstracts, and 20 invited presentations. In her spare time, Maryam currently chairs or sits on seven academic and four community steering committees, reviews abstracts and manuscripts for publication, and most recently, has helped to establish and is co-leading a Patient-Oriented Research collection on CMAJ Open.
---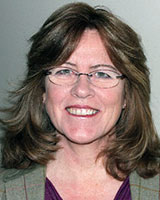 Dr. Diane Aubin

Diane Aubin is a senior manager with the Alberta SPOR SUPPORT unit, working to improve the quality of patient-oriented research through capacity development and training programs. Prior to her position with SPOR, she worked at the Canadian Patient Safety Institute (CPSI) and the Canadian Medical Protective Association (CMPA). This experience in patient safety drew her into the area of patient-oriented research, where patients play a significant role in their own health and health care. Dr. Aubin has a PhD in Educational Psychology, with research interests in the area of wellness and mental health for health care professionals, specializing in the psychology of shame and its impact on health professionals when they experience a medical error.
---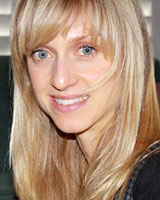 Emily Nicholas Angl

Emily's patient journey has taken her through ERs, ORs, MRIs and many acronyms in between. Her broad range of experiences led to a keen interest in how patients can become partners in their own care and in health system improvement. Emily has been helping bring the patient voice to Canadian health care for over ten years. She previously sat on the board of Patients Canada and is one of the founding members of The Patient Advisors Network (PAN). She has worked as a patient engagement consultant with hospitals, government agencies, research institutes and other organizations across Canada. Emily also facilitates workshops for both patients and providers, which explore strategies for, and barriers to, effective patient and family engagement. Emily now works as Director of Health Engagement and Communication with Reframe Health Labs where she specializes in bringing the patient perspective to RHL's evidence-based approach to health and wellness communication.
---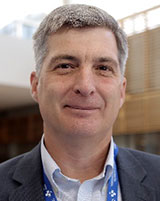 Dr. Dean Fergusson

Dr. Fergusson holds a PhD (Honours) in Epidemiology and Biostatistics from McGill University and a Masters of Health Administration from the University of Ottawa. Dr. Fergusson's clinical research interests are mainly in the field of transfusion medicine with a focus on transfusion alternatives and the effectiveness of blood products. His research interests also extend to the methodology and ethics of clinical trials and systematic reviews. Dr. Fergusson is also the co-lead of the Rethinking Clinical Trials (REaCT) Program, which performs practical patient-focused research that ensures that patients receive optimal, safe, cost-effective treatment. Dr. Fergusson is a principal investigator on a number of large, peer-reviewed clinical trials and has contributed over 380 articles, abstracts, and book chapters to the medical literature.
---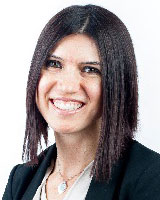 Dr. Kerry Kuluski

Dr. Kuluski is an Applied Health Services Researcher and a Social Worker by training. She received her PhD in Health Services and Policy Research from the University of Toronto in 2010 followed by a Postdoctoral Visiting Fellowship at the University of Oxford. She has funding from the Canadian Institutes of Health Research, has given over 60 invited talks and has over 40 publications in peer-reviewed journals. At the U of T, she supervises graduate students and teaches a foundational course on Canada's health care system. Her research focuses on quality and health system performance through the eyes of people with multimorbidity and their caregivers in the contexts of community based primary health care, homecare, hospital care, Alternate level of Care and transitions between care settings.
---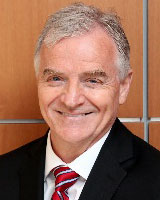 Dr. Denis Prud'homme

Dr. Prud'homme obtained a medical degree and a Specialist's Certificate in Family Medicine as well as a bachelor's degree and a master's degree in Human Kinetics at Laval University. He is a Full Professor at the School of Human Kinetics and he was Dean of the Faculty of Health Sciences from 2002 to 2012. He is also an active clinician at the Sports Medicine Clinic Outaouais. Dr. Prud'homme is interested in the effects of physical activity in people (adolescents, men and women) who have health problems such as obesity, diabetes and metabolic syndrome. He is also interested in the impact of language barriers on health, particularly on the access and quality of health services to Francophone minority communities.
---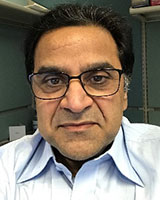 Dr. Adnan Ali

My name is Adnan Ali and I am affiliated with The Ottawa Hospital as an advisor to the Patient and Family Advisory Council. I am a survivor and currently live in Ottawa. My background education and experience is in Biological research. I have completed my Ph.D. from the University of Waterloo followed by my scientific research experience at Royal University Hospital, Saskatoon and then at Ontario Cancer Institute, Toronto. Currently, I am working for the Federal Government of Canada in the public service.
---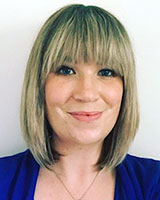 Carolyn Shimmin
Carolyn Shimmin is the Patient and Public Engagement Lead at the George and Fay Yee Centre for Healthcare Innovation, Manitoba's SPOR SUPPORT Unit. In this role, she is responsible for all patient/public engagement in health research programs and services offered at the Centre, including the PE Lunchtime Learning Series, the PE Champions Program, the Funding Award to Support Patient/Public Engagement in Health Research, and the CHI Patient Engagement Collaborative Partnership. With a bachelor's degree combined honours in journalism and political science and a master's degree in gender studies, Carolyn is a big proponent of using a social justice and health equity lens in patient/public engagement. She writes and speaks about the importance of incorporating a trauma-informed intersectional analysis in order to build truly inclusive and safe spaces within patient and public engagement in health research.
---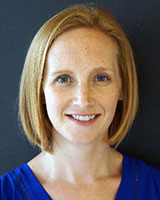 Kathryn Sibley
Kate holds a Canada Research Chair in Integrated Knowledge Translation in Rehabilitation Sciences at the University of Manitoba. She is an Assistant Professor in the Department of Community Health Sciences, Max Rady College of Medicine, and cross-appointed in the College of Rehabilitation Sciences. She is also the Director of the Knowledge Translation platform at the Centre for Healthcare Innovation, Manitoba's CIHR SPOR SUPPORT Unit. Kate holds a BSc in Kinesiology from the University of Waterloo and graduate degrees in Rehabilitation and Medical Sciences from the University of Toronto. She also completed postdoctoral training in Knowledge Translation at the Toronto Rehabilitation Institute.
---
Serena Hickes
Serena is a co-researcher on the Valuing All Voices project focused on giving voice to those who are not always heard in conversations around health research. Serena has a Bachelor of Arts in Social Work and Canadian Indigenous Studies. She is committed to volunteer service with organizations such as the Winnipeg Regional Health Authority and the TREKK Parent Advisory Group.
---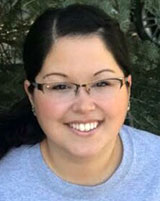 Sasha Delorme
Sasha is a wife and mother of four who is passionate about Type 1 Diabetes advocacy because of her son, Brayson (age 7), who has been living with the disease since the age of two. She became a patient partner with Diabetes Action Canada in September 2017 and serves as a member of DAC's Collective Patient and Indigenous Patient Circles. She has completed SPOR training and presented on behalf of the Collective Patient Circle at the annual DAC meeting this spring. She also spoke at the Society for Medical Decision Making annual symposium on "Medical Decision Making Across the Lifespan." She hopes to help bridge the gap between the research world and lived-experience by sharing her story and firsthand knowledge of the disease.
---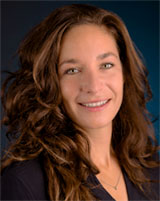 Olivia Drescher
Olivia holds a MSc in Epidemiology and is the Patient Engagement Coordinator at Diabetes Action Canada. She has been with Diabetes Action Canada's Patient Engagement team since the Network's inception in 2016. In her role, she recruits patient partners, matches them to projects and research teams and coordinates activities across all three Patient Circles in both official languages. Before coordinating patient engagement activities for Diabetes Action Canada, she worked with remote populations in Northern Quebec (Cree and Inuit communities) and in the Caribbean on topics such as nutrition and fish in the diet.
---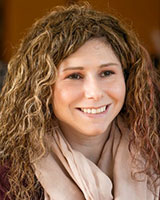 Dolly Menna-Dack
Dolly is the Clinical Bioethicist at Holland Bloorview Kids Rehabilitation Hospital, Vice-Chair of the Research Ethics Board, and the Youth Engagement Strategy Lead. She is particularly interested in pediatric rehabilitation issues that arise in both clinical care and research with children and youth with chronic illness and disabilities. Dolly has over ten years' experience on pediatric research ethics boards, both at acute and rehabilitation hospitals. Dolly has a long-standing interest in Clinical Bioethics and completed both her undergraduate and Master's degrees in Bioethics at the University of Toronto. Dolly has been the Youth Engagement Strategy Lead since its inception in 2012. Dolly has extensive experience training and supporting youth and young adults in advocacy and partnering in the areas of service and care delivery, teaching and education of health care providers, clients and families, as well as research and policy. Over 2017-2018 Dolly has worked with the CHILD-BRIGHT Network to build a pan-Canadian National Youth Advisory Panel to bring the voices of youth with brain-based neurodevelopmental disabilities to the fore of patient-oriented research.
---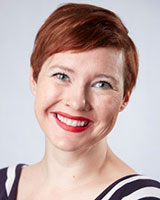 Leah Getchell
Leah is a dancer, mother, feminist, energy and crystal lover, certified Strengths Finder 2.0™ educator and expert generalist. She has held numerous leadership roles and has been facilitating groups for more than 20 years. Her training as a social Anthropologist coupled with her natural ability to connect with people makes her a relationship builder extraordinaire. In her current role with the Can-SOLVE CKD Network Leah uniquely combines her academic & professional training with her lived experience with chronic kidney disease (she lost her mother to the illness in 2014) she supports patient partnerships throughout the network and leads the development and implementation of a renal focused patient-oriented research curriculum. Fun Fact: She wanted to be an astronaut when she was little and went to Space Camp when she was 12yrs old.
---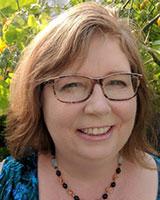 Gwen Herrington
Gwen Herrington lives in Dawson Creek, BC. She was diagnosed with kidney disease in 2003, which progressed to kidney failure and onto dialysis. She is incredibly thankful for a dear friend who gave her a kidney in 2014. Today, she is enjoying having a full, vibrant life back and has returned to nursing in public health, but is also passionate about giving back and volunteers with Can-SOLVE CKD, and the KFOC. She is grateful for the opportunity to provide input on research projects that will make a difference for people with kidney disease.
---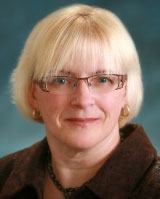 Ruth Martin-Misener
Dr. Ruth Martin-Misener is a Professor and Interim Director of the School of Nursing at the Dalhousie University School of Nursing, Co-Lead for the Collaboration for Research in Primary Health Care at Dalhousie University, and Co-Director of the Canadian Centre for Advanced Practice Nursing Research at McMaster University. The focus of her research is innovative inter-professional team-based models of care in primary health care, the role of nurse practitioners and other advanced and specialized nurses and patient engagement in primary health care quality improvements. She teaches nurse practitioner and other graduate students, supervises masters and PhD thesis students, and is actively involved nationally and provincially in developing and evaluating policy for nurse practitioner regulation, education and practice.
---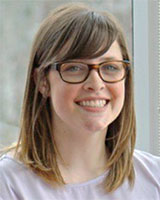 Kylie Peacock
Kylie is a patient adviser and a strong advocate in the Nova Scotia Health Authority and at the IWK Health Centre in Nova Scotia, Canada. Since her diagnosis of type 1 diabetes at the age of eight, Kylie's personal experiences have shaped her interests and she enjoys interacting with various stakeholders to work towards improving the health care system. Kylie and her family have played an integral role at Diabetes Canada through their volunteering efforts. Kylie has provided her perspective on multiple Diabetes Canada committees and working groups, and has played an active role at Diabetes Canada community events and fundraisers. Most recently, Kylie was on Diabetes Canada's new Clinical Practice Guidelines Committee.
In addition to Kylie's tireless volunteering efforts, she recently completed her Master of Arts at Dalhousie University. She now holds a role as a Research Coordinator in the School of Occupational Therapy and the Department of Community Health and Epidemiology at Dalhousie University. When Kylie is not volunteering or working, she enjoys reading, spending time outside, and being physically active.

---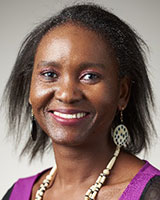 Mpho Begin
Mpho works for ARxIUM, a medical device company. She is also an entrepreneur developing an innovative mobile health platform. She is also involved in the community as a board member for Grace Hospital Foundation, committee member for the Immigrant and Refugee Community Organization of Manitoba (IRCOM), co-chair of the George and Fay Yee Centre for Healthcare Innovation (CHI) (Manitoba's SPOR SUPPORT Unit) Patient/Public Engagement Collaborative Group, and also sits on CHI's Executive Council. Mpho earned a master's degree in Computer Engineering from the University of Manitoba. She is a professional engineer registered with Engineers Geoscientists Manitoba (EGM).
---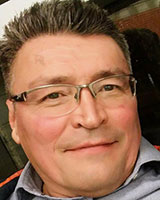 Thomas Beaudry
Residing in Winnipeg, Manitoba, Thomas is a proud Indigenous man; a proud father of three (two young men and a young woman); and a mishoom of two boys. He is a graduate of the Centre for Indigenous Environmental Resources (CIER), with a certificate in Environmental Protection, with the focus on environmental-related issues concerning Indigenous peoples and communities. Thomas is currently employed with the Province of Manitoba, Department of Sustainable Development, as an Engagement and Reconciliation Community Coordinator.
Thomas' goal is to work with Indigenous Peoples and communities, NGOs and government in the area of environment and health, applying traditional knowledge towards creating healthy environments, people and communities. Thomas also intends to obtain a BA in conflict resolution and work at a local, national and international level on Aboriginal issues related to the health, environment and development.
Thomas sits on the George and Fay Yee Centre for Healthcare Innovation's (CHI), (Manitoba's SPOR SUPPORT Unit) Executive Council, helping to inform the Centre's strategic direction and governance. He also sits on CHI's Patient/Public Engagement Collaborative Partnership, helping to inform all of CHI's patient/public engagement in health research activities. Thomas was a caregiver partner on Dr. Maya Jeyaraman's research study on ER wait times, which has won a SPOR CIHR PIHCI Knowledge Synthesis grant. He also sits on the University of Manitoba's College of Pharmacy Experiential Education Advisory Committee as a patient partner. Thomas is also taking CHI's Academic Health Sciences Leadership Program.
---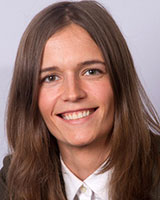 Anna Chudyk
Dr. Anna Chudyk is a postdoctoral fellow in the Department of Family Medicine, University of Manitoba. She obtained a MSc in Epidemiology and Biostatistics from the University of Western Ontario (2008) and a PhD in Experimental Medicine from the University of British Columbia in 2017. A Frederick Banting and Charles Best Canada Graduate Scholarship (MSc) and Vanier Canada Graduate Scholarship (PhD) supported this graduate work.
Anna's MSc work investigated hip fracture rehabilitation practices in the elderly. Her doctoral research applied participatory research methods to investigate the association between the built environment, mobility and health of financially vulnerable older adults living in neighborhoods across Metro Vancouver. Thereafter, Anna worked as a post-doctoral fellow in the Faculty of Medicine at UBC where she collaborated with government stakeholders (City of Vancouver) to develop studies that evaluated the impact of the Arbutus Greenway on the health and activity patterns of the community.
In her current role, Anna aims to support Manitoba's SPOR Primary and Integrated Healthcare Innovation Network's (PIHCI) commitment to nurturing patient engagement in research by developing a program of research focused on patient engagement in health services research. Her work aims to answer the over-arching research question: what are the similarities and differences in how patient engagement in health research is conceptualized in the literature and carried out in research projects?
---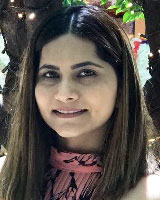 Lovejot Bajwa
Lovejot is a Chartered Professional Accountant who has been living in Canada for the last nine years. She was diagnosed with non-Hodgkin's lymphoma in 2012 and became cancer free in 2013. She is also a primary caregiver of her elderly parents who don't speak English. She is interested in sharing her patient as well as caregiver experience within health research. She is particularly interested in this research team as this project aims to understand the barriers that the south Asian community faces to consider engaging in health research.
---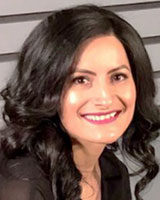 Rableen Nagra
Rableen Nagra is a Patient Engagement Specialist with the BC SUPPORT Unit - Fraser Centre. She combines her experience in non-profit management with a Master's in Health Care Leadership from Royal Roads University. She has completed the International Public Participation course, which identifies the industry-standard tools and principles to design and manage public participation. Rableen has over seven years of experience in community outreach and non-profit management with the Heart and Stroke Foundation and the Canadian Red Cross. As the patient engagement specialist, she works with research teams, health care professionals and academics to engage with patients and caregivers for their projects. In addition, she continues to build awareness and capacity in engaging with different community groups for patient-oriented research.
---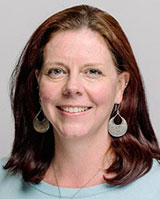 Michelle Flowers
Michelle is a Patient Engagement Specialist working to advance the voice of patients and their families in health research and health system improvements in Saskatchewan. Michelle has a background in qualitative research methodologies and is passionate about the power of stories to affect change. In her role with SCPOR, Michelle supports patient involvement in health research projects, and she is currently working with Patient Family Advisors to evaluate their experience of being part of a research team.
---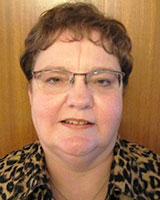 Janet Gunderson
For the past two years, Janet has been a member of the Saskatchewan Center for Patient-Oriented Research Patient Advisory Council. She is also a patient with the SPOR Chronic Pain Network and sits on their patient engagement committee. Janet has been involved with several arthritis groups for many years. She is on the steering committee for the Canadian Arthritis Patient Alliance (CAPA). CAPA is a grassroots, patient-driven, national organization that seeks to improve the life of people living with all forms of arthritis. She also volunteers with the Arthritis Society. Janet is a Patient Family Advisor with the former Prairie North Health Region. She has also been a Consumer with the Cochrane Collaboration for many years. Janet was a teacher and had to leave her teaching career after twenty years. At that time, she was diagnosed with vasculitis, which is a rare form of inflammatory arthritis. 
---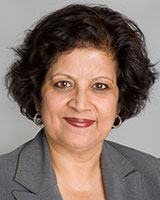 Vasanthi Srinivasan
Dr. Vasanthi Srinivasan is the founding Executive Director of the Ontario Strategy for Patient- Oriented Research (SPOR) SUPPORT Unit. Until December 2013, Vasanthi was the Assistant Deputy Minister of the Health Systems Strategy and Policy Division. She was also the lead for the research program for the Ministry of Health and Long Term Care. She has held several senior management positions at the federal and provincial levels of government.
Vasanthi holds a PHD from the University of Ottawa and has led several key policy and research initiatives. She has served at the national and international levels in social policy areas such as health and immigration with a particular focus on seniors, Aboriginal peoples and women's issues. During her tenure in the Policy Research Initiative of the Privy Council Office of Canada, she was seconded to the Cabinet Office in the United Kingdom to the Performance and Innovation Unit. While in London, she co-authored a white paper on Immigration and Integration Issues and created the Strategic Futures Group that led horizontal policy development for Whitehall, the Scottish Executive, the Welsh Assembly and Northern Ireland. Vasanthi was awarded the prestigious Head of the Public Service of Canada Award for her work on the Metropolis Project established to conduct policy research on immigration and integration in cities lead by Canada and involving 18 countries. As Assistant Deputy Minister at the Ministry of Health and Long Term Care, Vasanthi was the lead of two teams that won the coveted Amethyst Awards for the Ontario Mental Health and Addiction Strategy and for the work of the Trilateral Committee addressing First Nations and Aboriginal issues.
---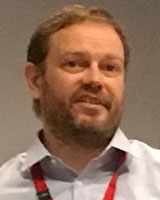 Eddy Nason
With around 15 years' experience in developing, analyzing and evaluating research systems, Ontario SPOR SUPPORT Unit (OSSU) Assistant Director Eddy Nason brings provincial, national and international expertise to OSSU. Eddy was part of the original scoping of the Strategy for Patient Oriented Research for CIHR, and has advised research funders across Canada and internationally on health research strategies. He is an expert in Research Impact, having authored numerous influential reports, tools and frameworks to assess impact and train others in research impact assessment. Eddy comes to OSSU from working with a number of think-tanks in Canada and the UK, and has an academic background in laboratory science.
---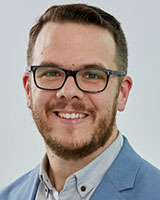 Michael Wilson
Mike Wilson is the assistant director of the McMaster Health Forum, and an associate professor in the Department of Health Evidence and Impact. His research focuses on supporting the use of research evidence by policymakers. This includes conducting policy-relevant syntheses; convening citizen panels to identify citizens' values and preferences for addressing health-system issues; and convening stakeholder dialogues to support collective problem solving among health-system stakeholders.
---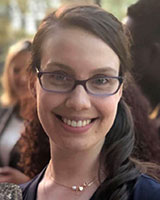 Lucie Langford
Lucie Langford is a passionate advocate for youth and young adults who experience mental illness. Lucie is currently studying Neuroscience and Mental Health and aspires to pursue both medicine and research as a Clinician-Scientist. She enjoys traveling, especially to destinations on the ocean where she can surf. Lucie is a member of the OSSU Patient Partners Working Group.
---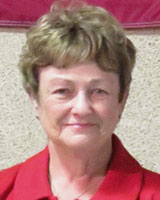 Lorraine Bayliss

Lorraine is a Juvenile Onset Diabetic who has been living with this chronic condition for 47 years. She has been a member of a Type 1 Diabetic Support Group for over 15 years, an Advisory Group Member of Type 1 Diabetic Think Tank, a member of the Citizen Panel and patient representative at the Stakeholders meeting of the Ontario Drug Policy Research Network (ODPRN), a member of the Patient Partnership Advisory Working Group of the Ontario SPOR Support Unit (OSSU) , and a member of the Patient Advisory Network (PAN). She has also been a presenter and facilitator at the Masterclass on the Conduct and Use of Patient Oriented Research, a facilitator and content creator of the Partners in Research course by KT Canada, a team member and content creator of the Patients In Research (PIR) training program and the Patient Oriented Research Training and Learning (PORTL) in Primary Health Care Research training program. In addition, she has served as a presenter at the Symposium of the Transdisciplinary Understanding and Training on Research – Primary Health Care (TUTOR-PHC) program.
---

Melissa Courvoisier
Melissa is a research coordinator in the Knowledge Translation Program at the Li Ka Shing Knowledge Institute, St. Michael's Hospital, where she works on various capacity building initiatives in knowledge translation. Ms. Courvoisier has a background in adult education and is particularly interested in the effective design and delivery of in-person and online training initiatives that build capacity at the individual, organizational, and systems level. Ms. Courvoisier holds a B.A. from the University of British Columbia and a M.Ed. from York University.
---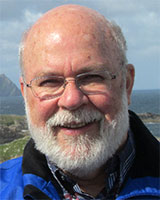 Frank Gavin

For over twenty years, Frank has worked to advance patient- and family-centred care. In 1995, he joined the Family Advisory Committee (FAC) to The Hospital for Sick Children, chairing it from 1997 to 2001. In 2002, Frank founded the Canadian Family Advisory Network (CFAN), which links family councils across Canada, chaired or co-chaired CFAN for six years, and last month completed his last term on CFAN's Steering Committee. From 2011 to 2017 Frank was one of two public members of The Canadian Drug Expert Committee at The Canadian Agency for Drugs and Technologies in Health. In addition to his current roles with CHILD-BRIGHT and the Ontario SPOR Support Unit, he serves on the boards of The Canadian Association for Health Services and Policy Research (CAHSPR) and the advisory board of CIHR's Institute of Human Development, Child and Youth Health.
Frank received the Volunteer Humanitarian Award at the Hospital for Sick Children in 2002 and The Contribution to Child Health Award from the Canadian Association of Paediatric Health Centres in 2008. Last year he was named "best patient reviewer" by the BMJ.
For nearly 30 years, Frank taught English at Centennial College in Scarborough, Ontario.
---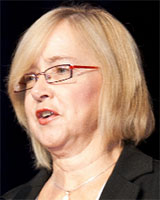 Linda Wilhelm
Linda Wilhelm is the President of The Canadian Arthritis Patient Alliance, a National, grass-roots, volunteer, patient-driven organization. She is a member of the Drug Safety and Effectiveness Network's steering committee, Co-Chair of The Chronic Pain Research SPOR Network's Steering Committee and a member of their Patient Engagement Committee. Linda is a co-developer of the web-based Patients Involvement in Research course for researchers, patients, health care providers and policy makers and has co-facilitated three Masterclasses on Patient Oriented Research. She has been living with Rheumatoid arthritis for over 35 years and makes her home in rural New Brunswick with her husband, Kerry, close to her children and grandchildren.
---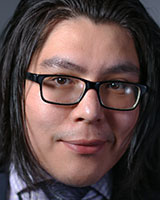 Clifford Ballantyne
Clifford Ballantyne started his journey in health services under the ACCESS Open Minds youth mental health research project in his community of Sturgeon Lake First Nation. From advisor to coordinator, Cliff had proven himself time and time again that he has the dedication and drive for positive change within youth mental health.
Currently, he sits on the National Youth Council and the Indigenous Council for the ACCESS Open Minds project. He is also on the Youth Advisory for the FRAYME network.
Before he was introduced to the world of youth mental health, Cliff thought his experience with mental health distress had value only to him and no one else. Through the ACCESS Open Minds project and its aim to have youth involved every step of the way in providing and developing services that meet the needs of youth, Cliff was given the opportunity to utilize his experience and share how he is overcoming challenges with his own mental health.
Cliff is passionate about improving services and providing appropriate care to young people within the mental health care system. In combination with his own lived experience, this has made him a strong leader in advocating for and implementing authentic youth empowerment strategies as well as amplifying the voices of the youth with whom he works.
---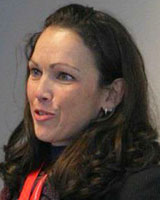 Sandra Zelinsky
Sandra Zelinsky is a Patient Engagement Researcher who is passionate about bringing the collective patient voice to health research with the goal to affect change in our health care system to a more person-centered care approach. She is currently a Patient Research Partner on six research studies through various academic institutes across Canada, which currently include working closely with Dr. Maria Santana on the development of Quality Indicators to measure Person-Centered Care. She is a contributing published author in four academic journals and has spoken at several national and international conferences. Sandra has recently been awarded a scholarship for the 2018 International Society for Quality of Life Research conference. She is a member of the review committee for the Canadian Institutes of Health Research (CIHR) and a trainer for the CIHR Strategy for Patient Oriented Research, National Foundational Curriculum. She is a graduate of the Patient and Community Engagement Research Program at the University of Calgary. Her work is motivated by her experience of living with Crohn's disease and as a breast cancer survivor. She hopes that by studying how the involvement of patient experience throughout the research cycle changes the way care is delivered and will help to reimagine healthcare as person focused rather than illness isolated.
---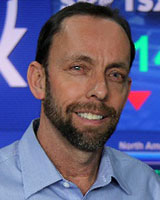 Mike McCormick
Michael is a 49-year-old man who was diagnosed with Chronic Kidney Disease (CKD) in 1987, shortly after his 18th birthday. After many complications and two failed transplants, he settled in for a life on hemodialysis.
Thirty-one years later, Michael performs home nocturnal hemodialysis and is living well.
Michael works for the TMX Group (Toronto Stock Exchange), managing the Market Operations area. In recent years, Michael has become a patient ambassador for the Kidney Foundation of Canada, giving numerous talks to patient groups and nursing conventions. In 2007, Michael gave the keynote address at the Kidney Foundation of Canada Annual Fundraising Gala.
Michael co-chairs the Ontario Renal Network (ORN) Patient and Family Advisory Committee (PFAC) and has worked on several ORN initiatives, including the creation of Ontario Renal Plan II, the blueprint for Renal Service delivery from 2015 to 2019, and now ORP III, the next Ontario Renal Plan. Michael also co-chairs the National Patient Council for CanSOLVE-CKD and is patient co-lead on one of the CanSOLVE projects.
Outside of work and volunteering, Michael is active in the winter as a competitive curler. In the summer, Michael enjoys sailing, golf and general fitness.
Michael lives in Toronto with his wife Heather.
---
Chantel Large
I am Cree from Saddle Lake, Alberta, although I have lived in Calgary for most of my life. My mother, Claire Large, has chronic kidney disease. I was in junior high school when my mother started peritoneal dialysis at home. It wasn't until I was nearing the completion of my Bachelor's degree that my mother received a kidney transplant. I watched my mother's condition worsen and did what I could to help her cope with the many symptoms and side effects of kidney failure and dialysis. When I reflect, I realize how much time and energy it took to help care for my mother. There were many late nights as I transported her to and from dialysis, as well as many hours spent by her bedside in the hospital. However, I think watching my mother live with systemic lupus growing up prepared me for these kinds of situations. I'm now a member of the Can-SOLVE CKD Patient Council and the Indigenous Peoples' Engagement and Research Council alongside my mother.
---
Craig Settee
Tansi, Aniin, Boozhoo, Greetings,
Sakastew Napew shi go Craig Settee nindizhinikaazag. Maakwa nidoodem. Ochekwi Sipi shi go Saskachewanoong shi go Winnipeg nidoojii. Niin Ni Anishinaabe shi go Nehinaw.
Sunrays shining through the clouds man and Craig Settee are my names. My kinship/clan is Bear. My family comes from the communities of Fisher Cree Nation, Dauphin River First Nation and Winnipeg, which are all in Manitoba, Canada. I am Anishinaabe (Ojibwe) on my mother's side and Nehinaw (Cree) on my father's side.
My introduction to the Can-SOLVE CKD network began just over a year ago when I joined the IPERC and the Patient Council as a patient-partner. I am a living kidney donor to my brother, Kevin, and it was our six-year anniversary in October 2018 that we had successful transplant surgeries. It is difficult to witness a friend/family member experience chronic kidney disease (CKD) and I can only imagine living with CKD. I see and feel my role is to support the voices of patient-partners in these processes of kidney health research and well-being.
---
Helen Robinson-Settee
I was born and raised in Winnipeg, which is where I call home. I am an Anishinaabe woman with family and community connections to Dauphin River First Nation, which is located in the Interlake region of Manitoba about four hours northeast of Winnipeg. I was not raised in my home community; however, I do have connections to Chief and Council and all my relations in Dauphin River.
I am an educator. I graduated from the University of Manitoba with a Bachelor's degree in Education (1987) and a Master's degree in Education (2014). My expertise is in inner city education and Indigenous education. I have spent my career working in inner city schools in Winnipeg, working for the Department of Education as a consultant and later as Director of Indigenous Education, a position that I have held since 2006.
I am a wife and mother of two sons, Craig and Kevin. My son Kevin has lived with kidney disease since he was 10 years old. He was diagnosed with nephrotic syndrome and has been under the care of nephrologists since he was 11 years old. He has had various interventions until his kidneys failed in June 2010. He required a kidney transplant and used peritoneal dialysis in the interim until his kidney transplant in October 2012. His older brother Craig donated a kidney.
I am pleased to be involved with Can-SOLVE CKD, as I have been a patient supporter for Kevin since he was diagnosed with CKD as a child and living with the disease until his kidney transplant. I was introduced to Can-SOLVE CKD by Cathy Woods, and both Kevin and I were interested because we can share our experiences living with the disease.
---
Kevin Settee
I am a First Nations man, both Cree and Anishinaabe (Saulteaux/Ojibway). I was born in Winnipeg and continue to reside there. My home communities where my families originate from are Fisher River Cree Nation, Matheson Island, and Dauphin River First Nation, which are all located in the Interlake region of Manitoba. I am proud to have connection to all my home communities as my maternal and paternal grandparents were highly respected.
I have lived with CKD since I was diagnosed at 10 years old. I had nephrotic syndrome and have been under the care of pediatric nephrologists at the Children's Hospital in Winnipeg since that time. Many different types of interventions were offered to me and taking the medications was always a challenge. I remember one intervention I was on caused weight gain of 25 pounds in one month. My face was puffy and was not in proportion with the rest of my body. I loved playing hockey, but I couldn't play the game because of the constant cramping and being on liquid restrictions. It was very hard on my childhood but I feel that I can share my experiences with other children and youth who may be experiencing what I had to endure at such a young age.
Medications managed my kidney disease until I had kidney failure in September 2010 at the age of 19. My kidney function was at 3% and I required a kidney transplant. While a donor was being sought, I was on peritoneal dialysis until my kidney transplant in October 2012. My older brother donated a kidney to me so that I could live a healthier life. I am forever grateful to my brother for this gift of life.
---
Leslie Bryant
Leslie Bryant's (MSc, CSEP-CEP, Regional Practice Lead, Research & Indigenous Engagement, Interior Health) research interests lie in the areas of health service delivery, Indigenous health, knowledge translation and application within healthcare and research capacity building. Ms. Bryant is working on developing key relationships with Indigenous communities and academic researchers across Canada to enable collaboration and networking opportunities. She is engaged in the measurement of KT activities, particularly the measurement of relationship building and its influence on knowledge transfer. She is a co-principle investigator currently on two CIHR-funded projects; one focused on urban Indigenous diabetes and obesity prevention and care and the other is on exploration of Many Ways of Working together with the Ktunaxa Nation for identification of Indigenous wellness. She is also involved in research that's exploring and supporting land-based health and healing with both the Tsilhqot'in and Secwepemc Nations. Leslie is the mother of three children and has an organic farm in Sylix Nation territory in Lake Country, BC.
---
Sophie Pierre
Sophie Pierre served her community of 'Aqam (the St. Mary's Indian Band) of the Ktunaxa Nation for 30 years, 26 as elected chief, and was the administrator of the Ktunaxa/Kinbasket Tribal Council for 25 years. She also served as the tribal chair of the Ktunaxa Nation Council, chairperson of the First Nations Finance Authority, president of St. Eugene Mission Holdings Ltd. and co-chair of the International Advisory Committee to the Indigenous Nations Institute for Leadership, Management, and Policy for the University of Arizona. Sophie Pierre was appointed Chief Commissioner of the BC Treaty Commission from April 2009 to 2015 by agreement of the governments of Canada and British Columbia and the First Nations Summit. She has also served on numerous boards and committees; local, regional, provincial, national and international.
Sophie was recognized with the Order of Canada in 2016. She also received the Order of British Columbia in 2002 and the National Aboriginal Achievement Award in the business category in 2003. During her tenure as chief commissioner, Sophie Pierre was awarded two honorary Doctorates of Law—in 2010 from the University of Canada West and in 2012 from the University of British Columbia.
Since her retirement in 2015, Sophie has been appointed to various Foundations including the Pierre Elliott Trudeau Foundation as a Mentor, to the BC Achievement Foundation and most recently to the BC Parks Foundation.
Sophie, a grandmother of four, also spends much of her time as an elder advisor to her community and to the Ktunaxa Nation.
---
Caroline José
Holding a PhD from the Université of Bordeaux in France in Cellular Physiopathology, Caroline Jose did a postdoctoral research project in Italy on rare pediatric pathologies. Dr Jose has always been interested in translational research, and in 2015, she accepted the position of Research Associate with the Maritime Strategy for Patient-Oriented Research (SPOR) SUPPORT Unit. Her research activities involve integrating knowledge derived from patient-oriented research into health care and the healthcare system. She is working with multidisciplinary teams on subjects as varied as diabetes and its complications, the challenges facing autistic adults in terms of access to health care and the healthcare system, and evaluating the impact of mutlidisciplinarity on health care.
---
Karen Tulk
As a Registered Nurse for over 30 years, and in her current role as a Regional Telehealth Coordinator, Karen has gained valuable and variable experience in hospital and community-based settings and collaborative approaches to healthcare services. Throughout her career she has gained insight into the needs of rural communities and has been a strong advocate for improving access to healthcare services and resources, supported through client engagement. She also holds a Master's Degree in Adult Education from St. FX University. Karen is the mother of 3 amazing young adults and currently lives in Deer Lake, Newfoundland and Labrador with her husband, Don.
---
Laurie Twells
Dr. Laurie Twells is an Associate Professor in the Faculty of Medicine and School of Pharmacy, Memorial University. Dr. Twells completed a Master's of Science in Epidemiology and Health Policy at the London School of Hygiene and Tropical Medicine and the London School of Economics in the UK before completing her PhD at Memorial University in Clinical Epidemiology in 2007. Dr. Twells has training in clinical epidemiology, health economics and health policy. Her primary research interests are in the prevention, management and treatment of obesity and the impact of early nutrition on health outcomes. Dr. Twells research programs focus on two areas: bariatric surgery as a treatment for individuals living with severe obesity and infant nutrition as it relates to improved health, system and societal outcomes. Dr. Twells is passionate about using both integrated Knowledge Translation models and patient-oriented research to inform evidence-based practice, improve health care delivery and optimize health outcomes. In January 2018, Dr. Twells took on a three-year appointment as the Scientific Lead for the NL SUPPORT Unit.
---
Linzi Williamson
Linzi Williamson is a PhD Candidate in the Department of Psychology at the University of Saskatchewan and is supervised by Dr. Karen Lawson and Dr. Colleen Dell. For her Saskatchewan Centre for Patient Oriented Research (SCPOR) funded project, Linzi is conducting an evaluation of PAWISITIVE Support, an animal assisted invention in the treatment of addictions and mental health.
---
Nav Persaud
Nav Persaud is a Staff Physician in the Department of Family and Community Medicine and a Scientist in the Centre for Urban Health Solutions at St. Michael's Hospital. He is also an Assistant Professor in the Department of Family and Community Medicine at the University of Toronto. Dr. Persaud's research focuses on enhancing the ability of primary care to address health inequities through the development and application of high quality evidence.
---
Nora Fayed
Nora Fayed is an assistant professor in the Queen's School of Rehabilitation Therapy. She has been awarded a CIHR Fellowship Award, a Marie-Curie Award, and Canadian Child Health Clinician Scientist Career Enhancement Award to complete fellowships in a Classification Branch of the World Health Organization, Division of Health Care and Outcomes Research at University Health Network, and the Department of Pediatrics at McMaster University.
Dr. Fayed's focus is patient-important outcomes research for children and families affected by chronic conditions with a special interest in quality of life in clinical practice. Dr. Fayed studies advanced analytical techniques and cutting edge technologies to improve the usefulness of measures to patients, clinicians, and policy-makers. Areas of pediatric health services research include complex care, epilepsy, pediatric intensive care, obesity, cancer and cerebral palsy. She currently co-leads the evaluation of the Complex Care for Kids Ontario strategy.
---
Dr Paul Moayyedi
Dr. Paul Moayyedi qualified from Bristol University in 1988 and trained in Gastroenterology at Leeds' General Infirmary, UK under the mentorship of Professor Axon. He was awarded a PhD in 1999 and a Masters in Public Health in 2000, both from the University of Leeds. He was appointed Professor of Gastroenterology Health Services Research at the University of Birmingham in 2001 and then moved to McMaster University, Hamilton, Canada to be the first recipient of the Richard Hunt/AstraZeneca Chair of Gastroenterology in 2004. He became Director of the Division of Gastroenterology at McMaster in 2006.
He has published over 300 peer-reviewed articles and 19 book chapters with an h index of 95 and his work has been cited over 36,500 times. He was joint editor-in-chief of the American Journal of Gastroenterology 2010- 2015 and is currently joint coordinating editor of the Upper GI and Pancreatic Diseases Cochrane Review Group. He is a past Editor-in-Chief of the American Journal of Gastroenterology and has been involved in many guidelines developed in UK, Canada and the US. Dr Moayyedi is the Lead Investigator of the IMAGINE SPOR Network.
---
Dr. Shelley Doucet
Dr. Shelley Doucet is the Jarislowsky Chair in Interprofessional Patient-Centred Care, Associate Professor in Nursing, and Director of the Centre for Research in Integrated Care at the University of New Brunswick. She has expertise in interprofessional patient-centred care, patient navigation, integrated care, and qualitative research. Shelley has a broad pan-Canadian research network through her role as the research lead for the NB SPOR PIHCI Network; Co-Director for NaviCare/SoinsNavi, a research-based patient navigation centre for children with complex care needs in NB; Co-Investigator of the SPOR CHILD-BRIGHT Network research project titled 'READYorNot' focused on transition from pediatric to adult services; Nominated PI of a SPOR PIHCI Knowledge Synthesis grant mapping the evidence regarding interventions that support transitions in care for children and youth with complex healthcare needs and their families; Nominated PI for a SPOR PIHCI Quick Strike project focused on the needs of children with complex health conditions and their families; Co-PI on a SPOR PIHCI Comparative Program and Policy Analysis project comparing current Canadian programs and policies that govern primary health care, community-based social services, public health and community supports required for children and seniors; and Co-PI on a recently funded SPOR PIHCI programmatic grant to explore case management in primary care for frequent users of health care services.
---
Emma McCann
Emma McCann is a passionate advocate for youth well-being and the engagement of young people in system design and service provision. She currently works as a Youth Engagement Facilitator at the Centre for Addiction and Mental Health (CAMH), where she is co-investigator on a CIHR SPOR funded study on core components of interventions to facilitate transitions out of child mental health care. Emma is also the co-chair of the Advisory on Youth Matters to the Frayme network and serves as a member of the Canadian Minister of Health's Advisory on Mental Health.
---
Kate Lambert
Fondly known as "KT Kate," Kate Lambert is the Knowledge Translation Lead with the NL SUPPORT Unit in St. John's. She attended Memorial University, where she earned a Bachelor of Kinesiology and a Master of Public Health. Kate has spent most of her year and a half with the Unit working on public-facing KT initiatives, including the annual Health for All Festival and a research-based theatre project. When she's not at work, KT Kate loves to cook, read, and explore the world with her husband.
---
Kathleen Sitter
Kathleen Sitter is an Assistant Professor in the Faculty of Social Work at the University of Calgary, and an Adjunct Professor of Community Health and Humanities at the Faculty of Medicine at Memorial University. Dr. Sitter's has worked with a variety of adults and youth in the areas of disability, sex work, mental health, and patient care, where her work primarily focuses on sexual health, arts & health, and participatory health research. Her research has been published in national and international journals and supported through SSHRC and CIHR grants. Dr. Sitter's scholarship also involves creative forms of visualizing academic research, such as cartoon abstracts, social media photo exhibits, and online participatory videos. This includes over 90 arts-based participatory works and over 40 juried screenings and instillations. Her current research in breast cancer care examines patient decision-making using digital storytelling within a mixed methodology framework.
---
Kristin Cleverley
Dr. Kristin Cleverley is a Clinician Scientist at the Centre for Addiction and Mental Health in Toronto and the CAMH Chair in Mental Health Nursing Research, Assistant Professor in the Lawrence S. Bloomberg Faculty of Nursing and Department of Psychiatry at the University of Toronto.
Through engaging youth and their families as experts in informing and co-designing novel clinical and health service interventions Dr. Cleverley' research aims to improve mental health care transitions for children and youth with mental illness, addictions, and concurrent disorders.
---
Ashok Malla
Dr Ashok Malla is a Professor of Psychiatry at McGill University, with an adjunct appointment in Epidemiology and Biostatistics. He holds a Tier 1 Canada Research Chair in Early Psychosis and Early Intervention in Youth Mental Health and is a recipient of an honorary doctorate from l'Université de Montréal (2015). He has founded two leading Prevention and Early intervention Programs for Psychoses (PEPP) in Montréal and London, Ontario and, more recently the Canadian Consortium of Early Intervention Programs for Psychosis. He has led many clinical research projects investigating the neurobiological, psychosocial, and cross-cultural aspects of multidimensional outcomes in early phase of psychotic disorders and early intervention. His research work in early intervention in psychosis has been centred around the objective of improving outcome for young patients with psychosis. He has been leading two global mental health projects: understanding differences in outcome in first episode psychosis in India and Canada, and application of a low-cost lay health worker model of mental health service delivery in rural parts of conflict ridden Kashmir, India. Currently he leads a $25M, national research project on transformation of youth mental health services (ACCESS OPEN MINDS Canada), under the Strategy for Patient Oriented Research (SPOR) of the Canadian Institutes of Health Research (CIHR), informed by his previous work in early psychosis. He has published more than 325 peer-reviewed articles, held numerous peer-reviewed research grants, supervised many graduate and post-doctoral students, residents and fellows, has been an advisor on program development and research in early intervention in psychotic disorders in several countries. He has worked tirelessly as an advocate for high quality care for the seriously mentally ill. He is also an editor of Social Psychiatry and Psychiatric Epidemiology.
---
Rosemary Lester
Rosemary Lester has had an interesting career in the nursing profession, having worked in the United Kingdom and Canada. From 1990 until 2008 she worked at the Seniors Resource Centre of Newfoundland & Labrador, serving as Executive Director from 1992 until 2008. During this time the Centre grew to become a major provincial organization with a mandate to provide information, deliver programs and influence policies that affect the lives of older adults. She retired from this position in October 2008.
She became interested in Using Digital Stories to Explore the Experiences of Breast Cancer Patients having undergone treatment for breast cancer herself. In her role as a patient partner she hopes she has been able to bring this perspective to the project. She is firmly convinced that the valuable information gleaned from these stories should be widely shared among health professional working in this field.
Date modified: