Bringing an Indigenous patient perspective to kidney research
Kidney disease is often called "the silent killer," as many people who live with this condition do not realize they have it until the disease has reached its later stages. In Canada, kidney disease is particularly a concern in Indigenous communities, which often experience much higher rates of the disease.
Supported by the Strategy for Patient-Oriented Research (a partnership between the federal and provincial governments and a variety of other stakeholders), the Can-SOLVE CKD Network is taking a multi-disciplinary, pan-Canadian approach to finding innovative ways to prevent and treat this condition.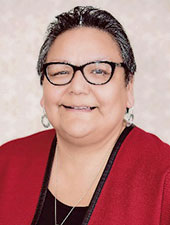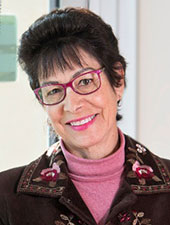 As part of its efforts, Can-SOLVE CKD created the Indigenous Peoples' Engagement and Research Council (IPERC). This group, which is comprised of Indigenous patients as well as Indigenous and non-Indigenous researchers, helps provide guidance on the development and evaluation of research involving First Nations, Inuit, and Métis Peoples.
"When my son was 19 years old, he experienced total kidney failure and needed a kidney donor," recalled Helen Robinson-Settee, a patient volunteer with IPERC. "My older son ended up being his kidney donor and I became the caregiver, so kidney disease is an issue that has touched our family very closely. It was at that time that we learned about the Can-SOLVE CKD Network and decided to get involved."
Cathy Woods, another patient volunteer with IPERC, developed kidney disease in 2010 and was asked by her physician, Dr. Paul Komenda, to get involved in the Can-SOLVE CKD Network. When she joined IPERC in 2015, she soon discovered that the patients actually had an opportunity to shape the structure and aims of the research.
"When the doctors were discussing their research project, I noted that they planned to use a randomized controlled trial," said Ms. Woods. "This is a standard approach where one group receives a treatment and a second group receives a placebo, and it can be very beneficial. However, I recognized immediately that this approach would be problematic in an Indigenous setting. I was very uncomfortable with the idea of providing education and screening to one group and providing only education to the control group. When I voiced my concerns, the researchers switched to a stepped-wedge trial, which allowed all the study participants to receive the screening."
"In a lot of Indigenous communities – especially in northern communities – people do not have access to family physicians and cannot get routine check-ups. So to be able to go into these communities and provide screening and monitoring for kidney disease is a major development," added Ms. Woods. "Through our work, we're also establishing relationships with these communities by accompanying the doctors when they conduct their screening, or by going to schools to talk to children about ways to keep their kidneys healthy."
One of the unique features of IPERC is that all the patient representatives are Indigenous Peoples, located in regions from Ontario to British Columbia. Together, they bring a wealth of lived experiences (either as kidney recipients, donors, or caregivers), as well as Indigenous perspectives and knowledge that allows them to provide researchers with advice, guidance, and direction.
IPERC has also developed a learning program that includes a series of activities called Wabishki Bizhiko Skaanj (Anishinaabe for "White Horse"). These educational initiatives are aimed at familiarizing researchers with Indigenous customs, experiences, and knowledge. As a first step, researchers learn Canadian history from an Indigenous perspective, which includes taking part in a traditional blanket exercise. This powerful activity allows participants to better understand how the advance of Canadian history was very different when seen from the point of view of an Indigenous person.
"We're really passionate about this issue and committed to making a difference because we're all living with kidney disease in some shape or form. So we want to spread the word and prevent this disease from affecting other families and communities," said Ms. Robinson-Settee. "The response and acceptance of our views from the research community has been phenomenal. They don't just talk the talk – they really walk the walk when it comes to patient-oriented research."
What is SPOR?
The Strategy for Patient-Oriented Research (SPOR) is a collection of funding partnerships between the Canadian Institutes of Health Research, provinces and territories, philanthropic organizations, academic institutions, and health charities. At its core, SPOR is about providing the evidence needed to inform the development of health policies and improve the health care system. It is about putting scientific discoveries into practice, and producing the information decision-makers and health care providers need to improve patient care.
More information on the Indigenous Peoples' Engagement and Research Council.
Date modified: