ICR Institute Advisory Board Members – Biographies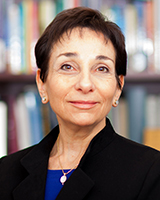 Eva Grunfeld (Chair)
Giblon Professor and Vice-Chair (Research)
Department of Family and Community Medicine
University of Toronto
Clinician Scientist
Ontario Institute for Cancer Research
Dr. Grunfeld is a physician-scientist and Director of the Knowledge Translation Research Network, Health Services Research Program, at the Ontario Institute for Cancer Research. At the University of Toronto, Dr. Grunfeld holds the post of Giblon Professor and Vice-Chair (Research) at the Department of Family and Community Medicine; professor at the Institute for Health Policy, Management and Evaluation; and professor at the Dalla Lana School of Public Health.
Dr. Grunfeld is a leader in cancer health services and outcomes research. Her research focuses on evaluation and knowledge translation of cancer health services, covering the entire spectrum of cancer control activities. She is internationally recognized for research on integration of care and on cancer outcomes.
Dr. Grunfeld uses a mixed-methods approach including randomized controlled trials (RCTs), qualitative research and outcomes research. Knowledge translation is an integral part of all her research activities. She has conducted several multi-centre RCTs on cancer survivorship which have influenced clinical practice guidelines and policies internationally.
Dr. Grunfeld holds many peer-review grants as Principal Investigator and has served on many committees to further the goals of cancer control in Canada and internationally. From 2004 to 2008 she founded and directed the Cancer Outcomes Research Program at Cancer Care Nova Scotia and Dalhousie University. She obtained her medical degree from McMaster University and doctoral degree in cancer epidemiology from Oxford University.
---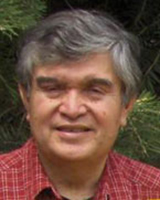 Simon Brascoupé
Adjunct Research Professor
Department of Sociology and Anthropology
Carleton University
Adjunct Professor
Department of Indigenous Studies
Trent University
Simon Brascoupé, Anishinabeg/Haudenausanee – Bear Clan is a member of Kitigan Zibi Anishinabeg First Nation, Maniwaki, Quebec. Simon Brascoupé is Adjunct Research Professor, Department of Sociology and Anthropology at Carleton University and Adjunct Professor in the Department of Indigenous Studies at Trent University in Peterborough, Ontario. He has a B.A. and M.A. from State University of New York at Buffalo. He was recently designated Certified First Nations Health Manager (CFNHM) from the First Nations Health Manager Association and a Certified Aboriginal Professional Administrator (CAPA) from the Aboriginal Financial Officers Association of Canada (AFOA). He has a research interest in land-based healing, traditional medicine and traditional knowledge.
He conducts research, writes, develops and provides training on cultural competency and safety. He published an article, "Cultural Safety – Exploring the Applicability of the Concept of Cultural Safety to Aboriginal Health and Community Wellness" [ PDF (393 KB) - external link ] in the Journal of Aboriginal Health, which is the most downloaded JAH article. He has worked on a research team to conduct a meta-analysis on cultural competency. He is developing and provides cultural competency and safety training for the Cree Health Board's Nishiiyuu Miyupimaatisiiun Department. He has provided Cultural Safety training for several national health organizations in Canada: Canadian Blood Services, Kids Helpline, Kingston Regional Health Authority and Canadian Partnership Against Cancer. He teaches Indigenous Studies at Carleton University. Previously Simon Brascoupé was Chief Executive Officer, National Aboriginal Health Organization; Director, Primary Health Care Division, First Nations and Inuit Health Branch, Health Canada; and Director, Aboriginal Affairs Branch, Environment Canada. He has written and worked in the field of traditional knowledge and intellectual property rights and is on Trent University's PhD Indigenous Knowledge Council.
Recently Simon has been researching the implementation of land-based healing, birthing knowledge, rites of passage and wellness (mental health). The work involved program research, development, implementation and evaluation. All this work involves both western and traditional knowledge evidence-based research.
---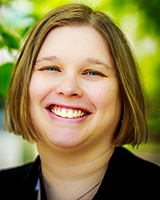 Kimberly D. Brewer
Scientist, Biomedical Translational Imaging Centre (BIOTIC)
QEII and IWK Health Science Centres
Assistant Professor, Departments of Diagnostic Radiology, Microbiology & Immunology
Dalhousie University
Dr. Kim Brewer received her PhD at Dalhousie University and completed post-doctoral fellowships in industry (with a cancer pharmaceutical company) and at Stanford University at their prestigious Molecular Imaging Program (MIPS). She is currently a research scientist at IWK Health Centre and Nova Scotia Health Authority and is also appointed as an assistant professor in Diagnostic Radiology at Dalhousie University in Halifax, NS with cross-appointments in Physics, Biomedical Engineering and Microbiology & Immunology. Dr. Brewer leads the preclinical research program at the Biomedical Translational Imaging Centre (BIOTIC) in Halifax. Dr. Brewer is also an associate member of the Beatrice Hunter Cancer Research Institute and serves on their Cancer Research Training Program (CRTP) scholarship committee. The main focus of Dr. Brewer's research is the application of molecular imaging technologies such as magnetic resonance imaging (MRI) and positron emission tomography (PET) to the development and evaluation of novel cancer immunotherapies. Dr. Brewer is particularly interested in using MRI to monitor changes in the immune microenvironment in response to cancer and immunotherapies and whether these changes can be used to improve combinations and the implementation of clinical therapies.
---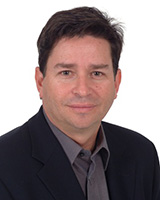 Jacques Corbeil
Canada Research Chair in Medical Genomics Tier 1
Professor of Medicine
Department of Molecular Medicine
Big Data Research Centre
Laval University
Dr. Jacques Corbeil focuses on using the latest techniques in bioinformatics and machine learning to assist in and facilitate the processes of diagnosis and prognosis determination and to optimize response to treatment. Modern genomic techniques generate a deluge of data that needs to be interpreted using novel bioinformatic approaches. Dr. Corbeil is using state-of-the-art instrumentation and big data analytics to facilitate the interpretation of complex phenotypic data. His research includes investigating how infectious microorganisms interact with their hosts, examining the effects of antibiotics on our microbial flora, exploring how to design small molecules and drugs to interfere with specific microbial functions and integrating omic data in cancer research. Dr. Corbeil operates at the interface of computer and omic sciences.
Dr. Corbeil completed his undergraduate work at Laval University. He obtained his Ph.D. from the University of New South Wales, Sydney, Australia, and received postdoctoral training at the University of California San Diego; continuing on as a faculty member and rising to the rank of Associate Professor until his return to Canada as the holder of the Tier 1 Canada Research Chair in Medical Genomics.
---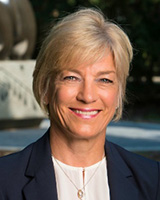 Greta G. Cummings
Principal Investigator
CLEAR Outcomes Research Program
University of Alberta
Dr. Cummings is the current Dean of the Faculty of Nursing at the University of Alberta and leads the CLEAR Outcomes(Connecting Leadership Education & Research) research program in leadership science in health services, which focuses on the leadership practices of healthcare decision-makers and managers to achieve better outcomes for providers and patients.  Dr. Cummings has systematically documented both positive and negative effects of specific leadership practices on outcomes for the health system, the healthcare workforce and for patients. Dr. Cummings also leads the Older Persons' Transitions in Care (OPTIC) research program which examines the quality of transitions of frail elderly clients across three care settings: Continuing Care facilities, Emergency Medical Services, and Emergency Departments. OPTIC aims to develop, implement and evaluate interventions to avoid unnecessary transitions for frail seniors and to improve those that must occur. Within the OPTIC program, numerous studies are underway, funded by the Canadian Institutes of Health Research, the Technology Evaluation in the Elderly Network National Centre of Excellence, the Canadian Frailty Network, and the Covenant Health National Centre of Excellence in Seniors Health and Wellness. In addition to her research program, Dr. Cummings has served as the president of the Canadian Association of Nurses in Oncology (CANO) as well as the president for the International Society of Nurses in Cancer Care (ISNCC) in the past. Dr. Cummings has also given many invited presentations for the CANO and ISNCC annual conferences and participated in a number of expert panels as well.
Dr. Cummings has published over 185 papers and is a 2014 Highly Cited Researcher in Social Sciences (Thomson Reuters). Dr. Cummings' has received the Canadian Nurses Association Order of Merit for Research, and in 2015 was inaugurated into the Sigma Theta Tau International Nurse Researcher Hall of Fame.
---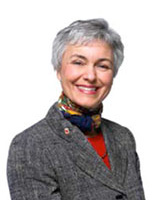 Christine Friedenreich
Scientific Leader, Department of Cancer Epidemiology and Prevention Research, Alberta Health Services
Adjunct Professor, Departments of Oncology and Community Health Sciences, Faculty of Medicine, University of Calgary Division Head, Division of Preventive Oncology, Department of Oncology
Faculty of Medicine, University of Calgary
Dr Friedenreich is the Scientific Leader for the Department of Cancer Epidemiology and Prevention Research of CancerControl Alberta, Alberta Health Services and the Division Head for the Division of Preventive Oncology, Department of Oncology, Faculty of Medicine, University of Calgary. She is also an Adjunct Professor in the Department of Community Health Sciences, Faculty of Medicine. Dr. Friedenreich completed her doctorate in Epidemiology at the University of Toronto in 1990 and postdoctoral work at the International Agency for Research on Cancer (IARC) in Lyon, France and at the University of Calgary between 1990 and 1994. She held continuous career awards from CIHR and Alberta Innovates-Health Solutions from 1985 to 2017. From 2012-2017 was the Alberta Cancer Foundation's Weekend to End Women's Cancers Breast Cancer Chair at the University of Calgary. In 2004-5, Dr. Friedenreich was the Visiting Scientist at the IARC. In 2013, Dr Friedenreich was a co-recipient of the Canadian Cancer Society's O. Harold Warwick Prize. In 2016, she was elected to the Canadian Academy of Health Sciences and in 2017 named as the Canadian representative on the Scientific Council for the IARC. Dr Friedenreich's research is focused on understanding the role of physical activity in reducing the risk of developing cancer and in improving quality of life and survival after cancer diagnosis. She has conducted over 45 observational research studies and randomized controlled exercise intervention trials of physical activity in cancer control. A particular focus for her research is investigating the underlying biologic mechanisms involved in the association between physical activity and cancer risk and survival.
---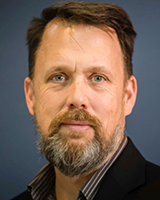 Martin Hirst
Head, Epigenomics, BC Cancer Genome Sciences Centre
Director, Canadian Epigenetics, Environment and Health Research Consortium Network
Associate Professor, Department of Microbiology & Immunology
Associate Director, Michael Smith Laboratories
University of British Columbia
Dr. Hirst is an Associate Professor in the Department of Microbiology and Immunology, Associate Director of the Michael Smith Laboratory at the University of British Columbia (UBC) and Senior Scientist and Head of Epigenomics at Canada's Michael Smith Genome Sciences Centre at BC Cancer. Over the last decade, he has led the development of an internationally recognized epigenomic research program at BC Cancer and UBC. He leads the Centre of Epigenomic Mapping Technologies (CEMT) that represents one of two Canadian epigenomic mapping centres funded as part of the CIHR signature initiative; the Canadian Epigenetics, Environment and Health Research Consortium (CEEHRC). Dr. Hirst chairs the Scientific Steering Committee of the International Human Epigenome Consortium and leads the Canadian Epigenetics, Environment and Health Research Consortium Network with a mandate to drive epigenetic research in Canada and internationally.
Dr. Hirst received a TFRI New Investigator Award (2015) and UBC Killam Research Prize (2018) and has been cited over 48,000 times (Clarivate, 2018 Highly Cited Researcher). His research focuses on understanding epigenetic dysfunction in cancer and his laboratory develops experimental and computational tools to characterize normal and transformed cell types down to the single cell level. He applies these tools to explore the epigenomic states of normal and transformed cell types to discover and exploit therapeutic vulnerabilities.
---
Peter Siegel
Associate Professor, Department of Medicine McGill University
Associate Director
Goodman Cancer Research Centre
Dr. Peter Siegel received his Ph.D. degree from McMaster University and pursued his post-doctoral training at the Memorial Sloan-Kettering Cancer Center in New York. He is currently an Associate Professor in the Department of Medicine at McGill University and a full member of the Goodman Cancer Research Centre, where he serves as Associate Director. Since beginning his independent academic career at McGill, Dr. Siegel has held career awards from the CCS (Harold Johns Award), FRQS (Junior II research scholar) and is currently a McGill University William Dawson Scholar. Dr. Siegel's research focuses on the fundamental mechanisms that control organ-selective breast cancer metastasis and employs pre-clinical animal models and clinical material to identify molecular mediators and cellular process that promote breast cancer metastasis to distinct sites such as the bone, lung and liver. His research has been funded by the Canadian Institutes of Health Research, the Canadian Breast Cancer Research Alliance, the Canadian Cancer Society Research Institute, the Terry Fox Foundation, and the Cancer Research Society.
---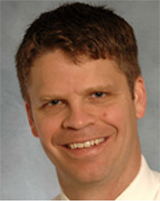 Geoffrey A. Porter
Professor and Ramia Chair in Surgical Oncology
Department of Community Health and Epidemiology
Dalhousie University
Dr. Porter began his post-secondary studies in 1986 at Queen's University, graduating with a degree in medicine in 1992. From Queen's University, Dr. Porter attended the University of Alberta where he received a Master's in Medical Sciences (epidemiology) in 1996 and completed a five-year residency in General Surgery in 1998. He came to the Department of Surgery at Dalhousie University in 2000 after completing a two-year fellowship in Surgical Oncology at the M.D. Anderson Cancer Center in Houston, Texas.
Dr. Porter is currently a Professor in the Department of Surgery as well as in the Department of Community Health and Epidemiology, and holds the Gibran and Jamile Ramia Chair in Surgical Oncology Research. In addition, Dr. Porter is the Expert Lead, Clinical Care at the Canadian Partnership Against Cancer (CPAC), Canada's national cancer control organization. He also serves as Director of the Cancer Outcomes Research Unit in Halifax, where he has worked to generate standard research metrics in the forms of publications and grants, as well as significant knowledge translation and exchange activities, resulting in tangible clinical change. He has served in many other administrative roles, including as the Head of the Cancer Care Program in Halifax, as well as the Chair of Surgical Quality Control for the Radiation Therapy Oncology Group (RTOG). His research interests are broadly categorized as cancer health services research related with a specific focus on cancer surgery. Dr. Porter has published more than 100 articles in peer-reviewed journals, has made over 150 peer reviewed and invited scientific presentations, and has contributed chapters to several textbooks related to cancer.
---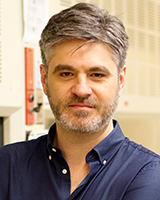 Vuk Stambolic
Senior Scientist
Princess Margaret Cancer Center
Professor, Department of Medical Biophysics
University of Toronto
Vuk Stambolic is a Senior Scientist at the Princess Margaret Cancer Centre and Professor in the Department of Medical Biophysics at the University of Toronto. Having completed his PhD training with Dr. Jim Woodgett and post-doctoral work with Dr. Tak Mak, Dr. Stambolic set up his laboratory with an interest in signal transduction pathways in cancer. While the main focus of Dr. Stambolic's laboratory remains the biology of the PTEN tumor suppressor and the molecular mechanisms of its action, he has also developed a considerable program in exploring the relationship between obesity and cancer. His laboratory utilizes biochemical and genetic model organism approaches to discover and investigate the mechanistic events underlying tumorigenesis. Dr. Stambolic's work also extends into the area of translational cancer medicine, with his active participation in clinical trials aimed at using metformin, a commonly prescribed type 2 diabetes drug, as an anti-cancer agent. Dr. Stambolic is a member of the Princess Margaret Cancer Centre Executive Committee and the Princess Margaret Research Council on Oncology.
---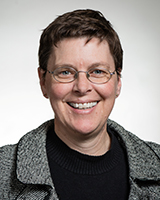 Donna Turner
Epidemiologist / Provincial Director Population Oncology CancerCare Manitoba
Donna Turner is an epidemiologist and Provincial Director of the Population Oncology portfolio at CancerCare Manitoba; she is also an Associate Professor in the Department of Community Health Sciences at the University of Manitoba. Her path to this position began with training at the University of Victoria in Health Information Science (B.Sc. 1988), followed by graduate work in epidemiology and oncology from the Universities of Calgary (M.Sc. 1991) and Alberta (Ph.D. 1997) and a postdoctoral fellowship at the Manitoba Centre for Health Policy. She further developed her interest in cancer epidemiology by working at two Canadian cancer agencies (the Alberta Cancer Board and CancerCare Manitoba). As a result of these experiences, her research interests revolve around the use of population-based cancer registry data, particularly record linkage using cancer registries and administrative data (information collected as part of the management of health care insurance plans or employment) as a means of informing cancer control activities. Her current position allows her to work in various aspects of cancer control research – from prevention/etiology to early detection to diagnosis/treatment to outcomes – using the population-based data resources of the provincial health department and the cancer agency in Manitoba.
---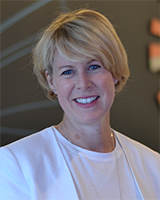 Christine Williams
Deputy Director
Ontario Institute for Cancer Research (OICR)
Dr. Christine Williams is Deputy Director of the Ontario Institute for Cancer Research (OICR), which both performs and enables collaborative cancer research to have global patient impact and bring economic benefit to Ontario. Dr. Williams works with OICR's executive team and scientific leaders to determine strategic directions and priorities of the Institute's research programs in adaptive oncology, therapeutic innovation and clinical translation. In her role she also acts as a liaison between the scientific activities of the Institute and its management, including measuring and communicating the impact of OICR research. Dr. Williams is also responsible for developing and maintaining productive relationships with a broad range of provincial, national and international stakeholders including academic, industry and government partners.
Dr. Williams received an undergraduate degree in Life Sciences from Queen's University and a PhD in Immunology from the University of Toronto. She received postdoctoral training at Massachusetts General Hospital/Harvard University where she studied the molecular pathways involved in the development of leukemia and lymphoma in children. Prior to her role at OICR, Dr. Williams had various leadership positions over a decade at the Canadian Cancer Society, most recently as its Chief Mission Officer & Scientific Director, responsible for program delivery, information, policy, advocacy and research activities nationwide.
In addition to her role as Deputy Director, OICR, Dr. Williams is involved in many boards and advisory committees, including as past chair of the Canadian Cancer Research Alliance.
---
Date modified: