Banting Fellows and Vanier scholars to attend the 67th Lindau Nobel Laureate Meeting
Four outstanding NSERC supported researchers were among the 400 aspiring young researchers from around the world who spent a week with 30 Nobel Laureates at the 67th Lindau Nobel Laureate meeting in Germany from June 25 – June 30, 2017. Participants exchanged ideas, discussed projects and built international networks around this year's topics which is dedicated to the field of chemistry. For young scientists standing at the beginning of their careers, it was a valuable opportunity to meet these undisputed role models and mentors, to seek their advice, to exchange thoughts and views, and to discuss current developments in science and beyond.
Our congratulations go to the four recipients nominated by NSERC who were accepted by the Lindau scientific review panel to attend this prestigious event: Ms. Myriam Drouin (Vanier Canada Graduate Scholar), Mr. Jonathan Challis (Vanier Canada Graduate Scholar), Mr. Saurabh Chitnis (Banting Postdoctoral Fellow) and Dr. Frédéric Perras (Banting Postdoctoral Fellow).
Myriam Drouin
"I am very honoured that the Vanier Canada Graduate Scholarships committee nominated me to apply to attend the 67th Lindau Nobel Laureate Meeting, as well as that the Lindau committee has selected me to participate, out of the hundreds of young scientists from around the world who applied. I think that this experience will be highly rewarding, both academically and personally. The Nobel Prize is the ultimate recognition that any researcher can attain, and this opportunity to spend time with Nobel laureates will be highly motivating and encouraging for my own research."
Myriam describes her research as follows: My research project involves developing methods for synthesizing fluorinated dipeptides. These mutant compounds, which are non-hydrolyzable under biological conditions, are of interest for medicinal chemistry and can also be used as molecular probes in applications such as nuclear magnetic resonance.
Jonathan Challis
"It is an honour to be selected to attend the Lindau Nobel Laureate Meeting in Chemistry. The opportunity to meet and learn from Nobel laureate scientists is inspiring and will surely represent a highlight of my graduate career."
Jonathan describes his research as follows: "Pharmaceuticals and pesticides entering our natural waters have the potential to elicit biological effects in non-target organisms. My research focuses on characterizing the fate and effects of these anthropogenic contaminants in surface waters impacted by wastewater and agricultural inputs. To this end, I have developed a novel passive sampling tool that allows for simple and accurate measurement of polar organic contaminants in aquatic systems."
Saurabh S. Chitnis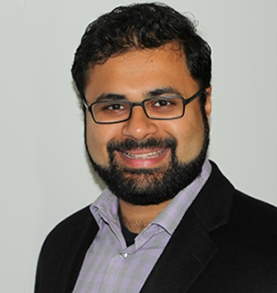 "As I am about to embark upon my independent scientific career, attending the Lindau meeting will give me a very timely exposure to ideas about the most important challenges in chemistry and connect me to a network of brilliant scientists with whom I may collaborate in the future to address those challenges."
Saurabh describes his research as follows: "It involves discovering novel ways of making bonds between the heavy elements of the periodic table and using this knowledge to make new polymers."
Frédéric Perras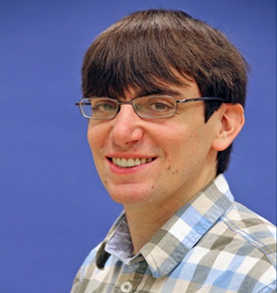 "I am very honoured to have been given the chance to assist at this year's Nobel laureates meeting.  This is a unique opportunity that the Vanier-Banting Scholarships have given me so that I may converse with these giants and learn from their approaches to performing research.  I have no doubts that this will be a thoroughly enriching experience that will mark me for the entirety of my career as a scientist."
Frédéric describes his research as follows: "Nuclear magnetic resonance (NMR) is one of the most powerful techniques used for studying the molecular structure of materials such as catalysis and batteries, for example.  NMR, unfortunately, suffers from a having a very low sensitivity, which limits its applications.  We are working towards the development and application of dynamic nuclear polarisation in order to sensitise NMR and lead to the discovery of numerous new and useful materials."
Date modified: