Researcher Profiles
Back to feature: Cancer Awareness Month
Is it possible to create personalized cancer treatments?

The team at BC Cancer Agency's Personalized Onco-Genomics Program is using genomic sequencing and bioinformatics to identify patient-specific treatments for advanced cancers.
Drs. Janessa Laskin and Marco Marra are co-leaders of the ground-breaking POG Clinical Trials program. POG uses comprehensive genomics (the study of genomes, genes and related molecules and systems) to study the genetic abnormalities of individual cancers in order to help understand what might be driving cancer growth and enabling the cancer to resist treatment. It also holds the potential to identify or develop treatment strategies for each patient in the study.
Dr. Marra, the Director of the Genomes Sciences Centre, oversees the genomics components of the POG Program, which aims to identify all of the genetic abnormalities of each patient's cancer by analyzing the genome of a person's cancer cells and comparing it to the genome of that person's healthy cells.
The medical team, led by Dr. Laskin, uses this genomic data to better understand each person's cancer and, when possible, use the data to help with the diagnosis and treatment planning for the study's patient participants. This unique approach has allowed the POG Program to use genomics to help identify the best possible drugs for individual patients, including standard cancer therapies, as well as innovative clinical trials and off-label treatment options.
By combining personalized patient care and cutting-edge data-driven research, the POG Program is helping to pave the way to a cancer-free future.
---
Can the human body cure cancer?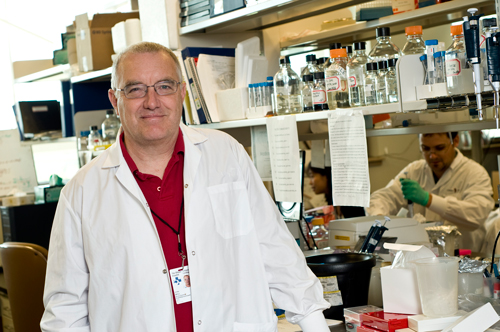 BioCanRx's revolutionary network is using biologically-derived materials to boost the immune system and destroy cancer cells.
BioCanRx is a national research network that is working to create and manufacture biotherapeutics to treat and cure cancer. Dr. John Bell, BioCanRx's Scientific Director, explains: "Through our network, along with our partners, we are discovering new ways to enable the body's own defense mechanisms to outsmart and kill cancer. We invest in Canadian innovations and the best the field has to offer, always looking for a clear path to the clinic for the benefit of patients".
Cancer fighting biotherapeutics are biologically derived materials that are used to target cancer cells, with the goal of not causing any harm to healthy cells. To date, with their achievements advanced to date so far in the clinical trials phase, cancer biotherapeutics such as immunotherapy could become a main staple of future cancer treatment.
BioCanRx focuses on three main research branches:
Oncolytic viruses (cancer-killing viruses that can be used to target, attack and kill cancer cells)
Adoptive cell therapy or immune cell therapy (a process that engineers or activates cancer-fighting immune cells in a patient's body, grows a large number of them in a lab and then infuses this large number of immune cells back into the patient's body to attack their tumour) and
Therapeutic antibodies (synthetic antibodies that have the potential to destroy cancer cells or to help the immune system to target cancerous cells).
Each of these research areas shows great potential for treating and eventually curing cancer. BioCanRx researchers are also actively combining these different forms of biotherapeutics in order to discover unique and innovative therapy combinations in order to cure even the toughest cancers.
BioCanRx is working on developing a thriving healthy biotechnology and biomanufacturing sector in Canada.
---
Helping ovarian cancer patients beat the odds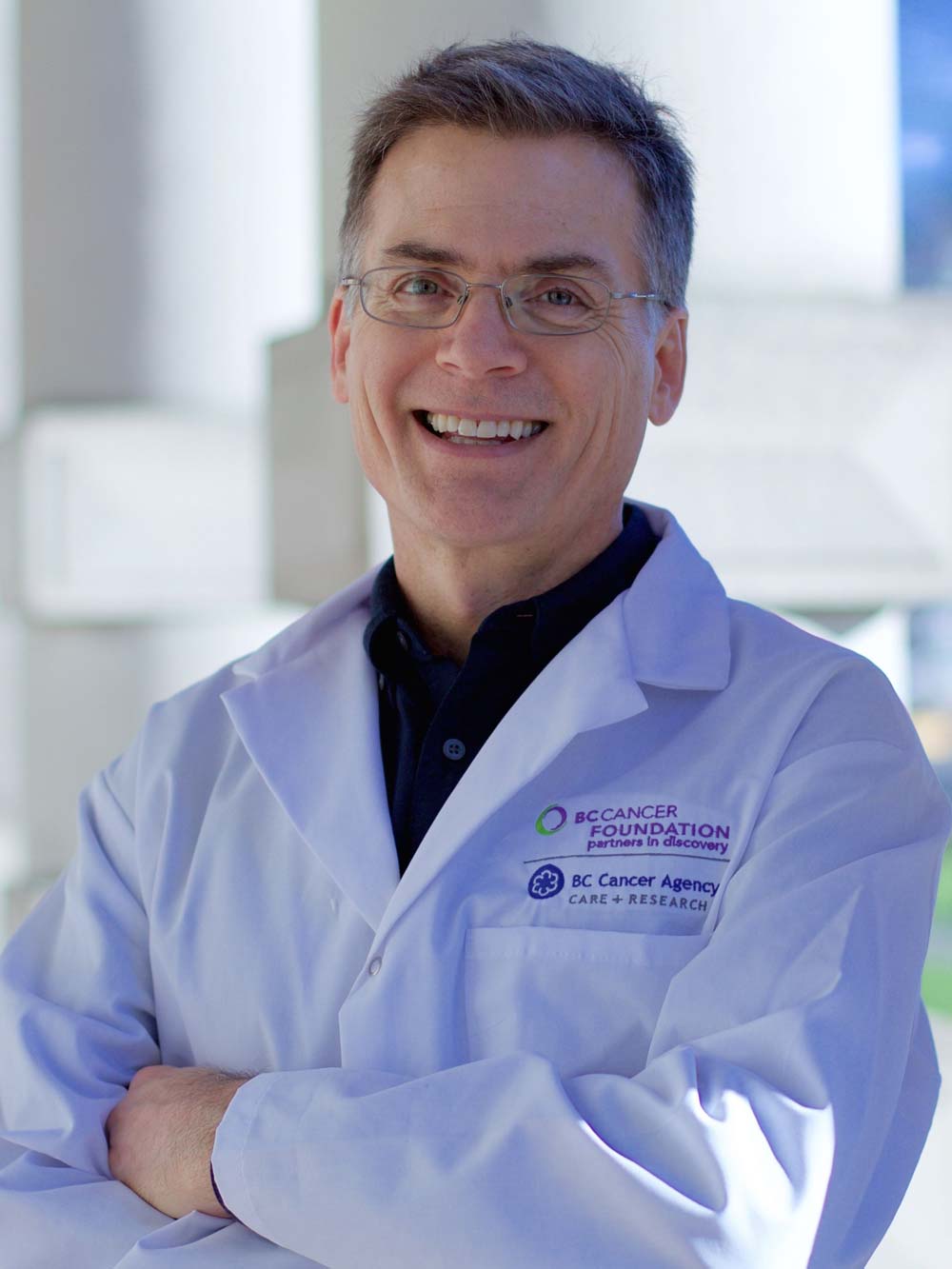 Dr. Brad Nelson and his team at the BC Cancer Agency are uncovering new forms of treatment that re-enforce the body's defense mechanisms.
Dr. Brad Nelson is seeking novel ways to decipher the way the immune system responds to high-grade serious ovarian cancer (HGSOC) in order to develop more effective treatments.
Despite the best efforts of the international cancer research community, there has been only limited improvement in the survival rate of women with HGSOC, which accounts for about 75% of all ovarian cancer deaths.
It is well-recognized that the body fights infection with a type of white blood cell, known as T cells. About a decade ago, researchers discovered that T cells also infiltrate ovarian tumors, and this is strongly associated with a better prognosis for patients.
What is new in Dr. Nelson's work is the discovery that T cells are not working alone. They have a powerful ally, B cells, which are the antibody-producing cells in the body.
Propelled by this discovery, Dr. Nelson and his team are more motivated than ever. They are now trying to understand the way B cells help the immune system maintain effective surveillance of the ever-changing tumour. They are also working on unlocking the secret to activating the ability of T and B cells to work together to fight cancer. This year, they will launch a clinical trial in which patients with recurrent gynecological cancers receive infusions of tumor-fighting T cells. His team envisions a future in which HGSOC and related cancers are treated with immunotherapies that strengthen the patient's natural defense mechanisms, leading to fewer side effects and better outcomes.
---
Is the key to curing cancer hidden in our cells?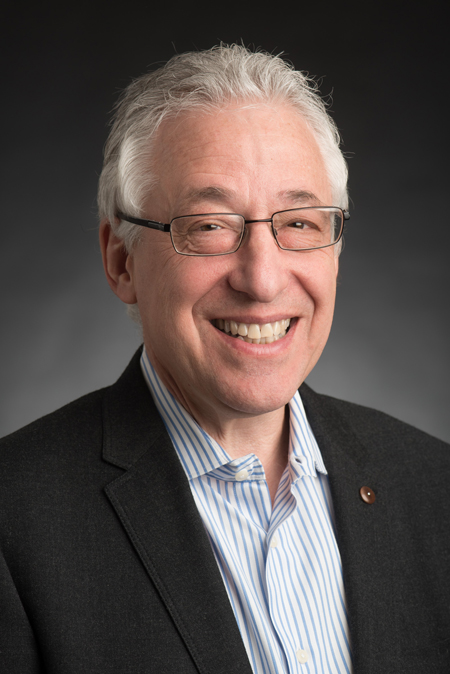 Dr. Gerald Batist is working to learn more about the cellular processes that make certain cancer treatments more effective than others.
Dr. Gerald Batist is involved in many different areas of cancer research and treatment. In addition to his work as a medical oncologist at the Segal Cancer Centre, Dr. Batist is an expert on molecular pharmacology, which strives to understand how molecular mechanisms affect our biological processes. Dr. Batist's molecular pharmacology research is working to reduce the cellular mechanisms that make cancer cells resistant to treatments like chemotherapy in order to develop more effective ways to treat cancer.
Dr. Batist is also the Chair and Co-Founder of Exactis Innovations, a Canadian National Centre of Excellence research network that matches Canadian cancer patients with clinical trials that are personalized to their particular case. A major project of the organization is called the 'Personalize My Treatment Initiative', which is focused on building a massive bio-bank and database of cancer patients across Canada in order to help track and understand the best treatments for their specific cancers.
---
Do stem cells have the power to cure cancer?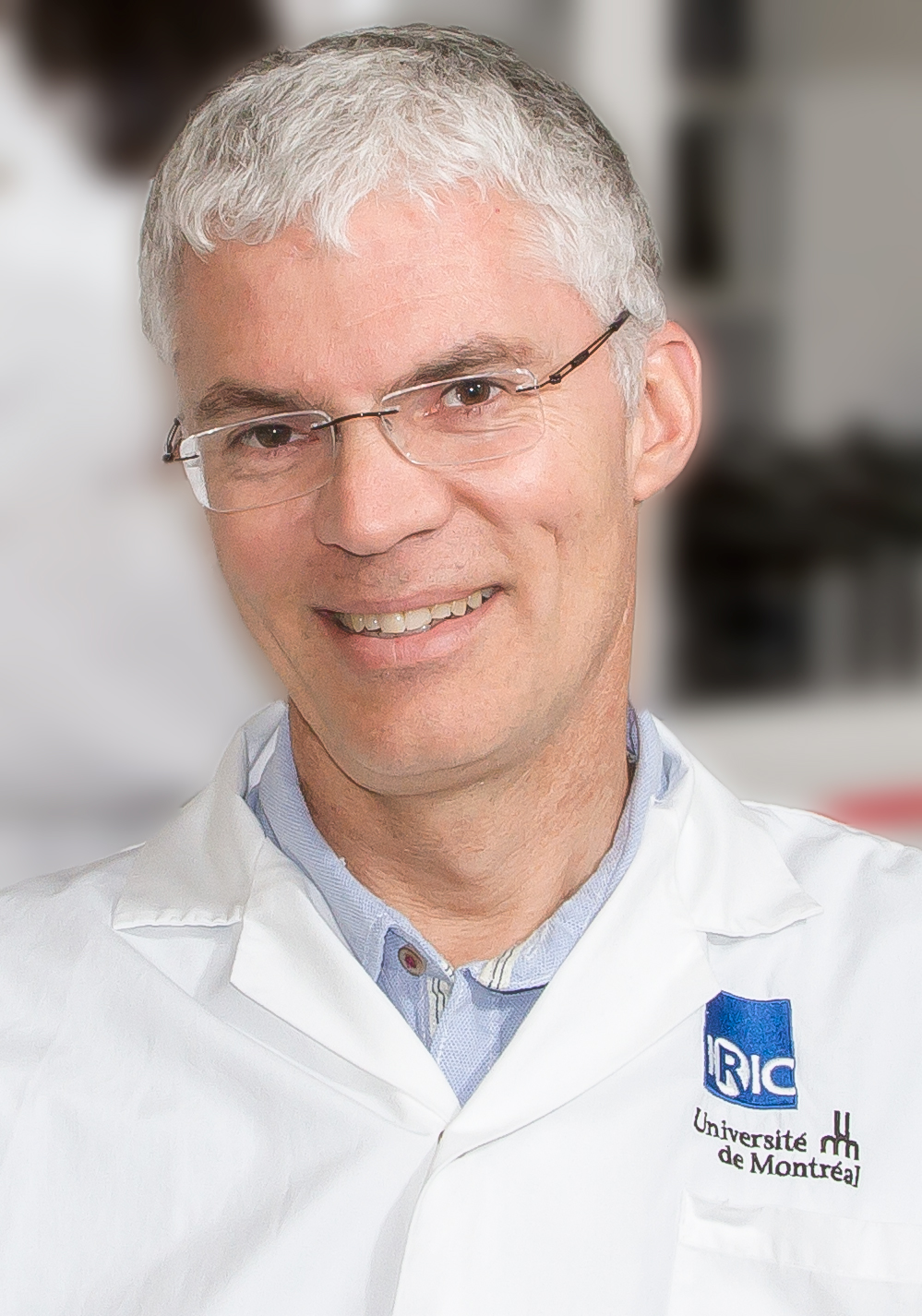 Dr. Guy Sauvageau and his team are using stem cell genes to treat acute myeloid leukemia.
Dr. Sauvageau is an expert on cell self-renewal at the molecular level. A cell's ability to renew itself is vital for the function of both normal stem cells and cancer stem cells. Dr. Sauvageau's team is studying the genes involved in the self-renewal of normal cells in order to understand how those genes are different in cancer stem cells.
Dr. Sauvageau is also the project leader of the Leucegene project, which is studying the self-renewal mechanisms of hematopoietic stem cells, which are the stem cells that create blood cells. By better understanding how these stem cells are able to renew themselves, the Leucegene project hopes to develop better ways to treat cancers such as acute myeloid leukemia, which affects approximately a thousand Canadians every yearFootnote 1.
---
Can we use our immune systems to end cancer?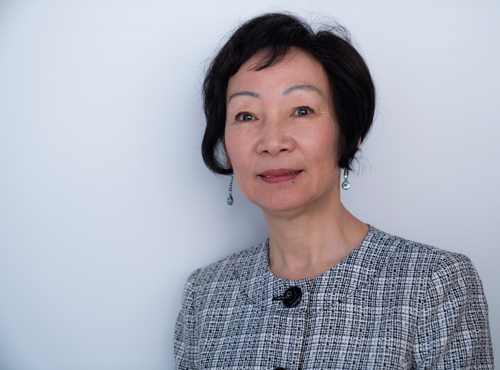 Dr. Li Zhang and her team are discovering healthy cells that have the potential to eliminate cancer cells.
By studying the cellular and molecular mechanisms that control the body's immune responses, Dr. Zhang's team hopes to better understand these mechanisms in order to use the immune system to cure diseases like cancer. Her past research includes discovering a subset of cells called DNT cells that could attack and destroy cancer cells.
Together with her team, Dr. Zhang is currently looking closer at the mechanisms that this subset of cells uses and is determining whether these DNT cells could kill leukemia cancer cells while not harming normal cells and tissues.
---
Regulating tumor immunosurveillance: from bench to bedside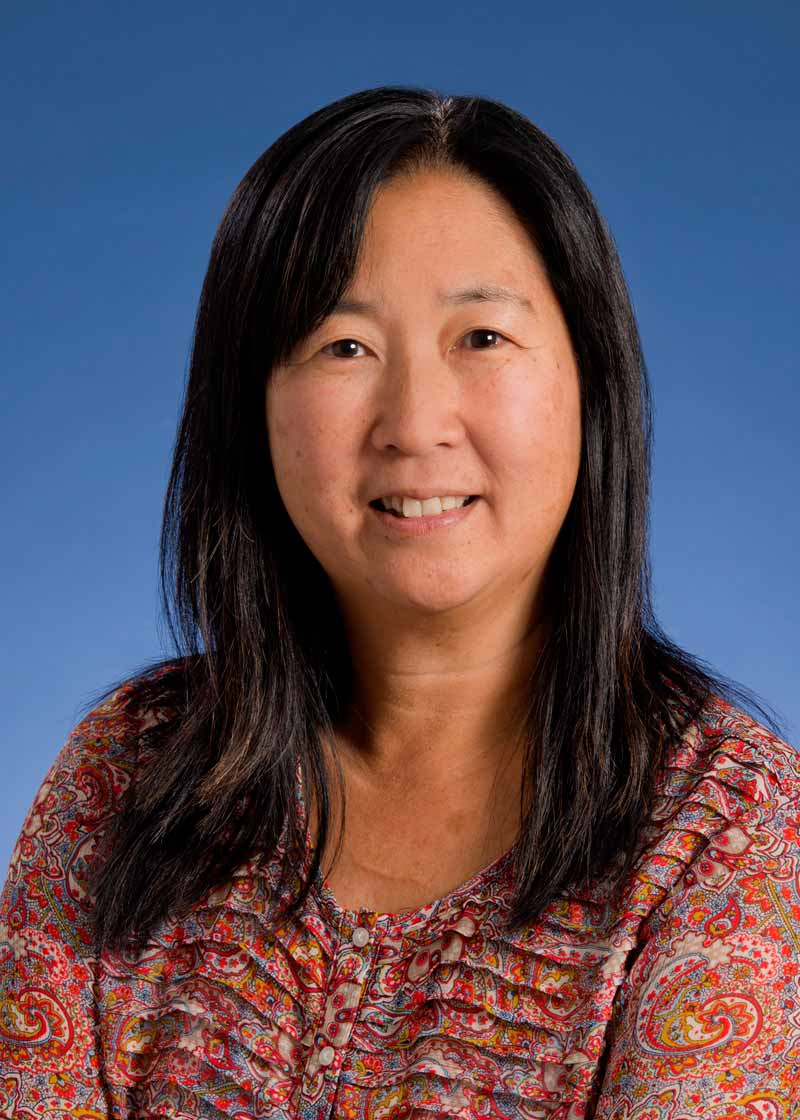 Dr. Pamela Ohashi is working to identify ways to bolster our natural anti-cancer immune response with the aim to improve targeted anti-cancer therapies.
Dr. Ohashi's lab is focused on understanding the molecular and cellular mechanisms that influence the body's immune response. Her work has established novel insights into critical signaling pathways that impact a successful anti-tumor immune response.
In her role as the Director of the Tumor Immunotherapy Program at the Princess Margaret Cancer Centre, Dr. Ohashi has established a world-class program which is aimed at developing novel therapeutic strategies for cancer patients. This comprehensive program includes the designing and coordination of various clinical trials using novel cell-based approaches, immune checkpoint strategies and other immune therapeutic regimes to treat cancer patients.
As a disease with poor prognosis and limited therapeutic options, Dr. Ohashi and her team are investigating the potential for immunotherapy as a treatment for patients with ovarian cancer. Current work is aimed at understanding the mechanisms and factors which inhibit the anti-tumor immune response in this disease setting.
Date modified: