CIHR HIV/AIDS and STBBI Research Advisory Committee (CHASRAC) – Biographies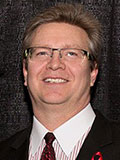 Keith Fowke, Chair
Head
Department of Medical Microbiology
University of Manitoba
Dr. Fowke received his PhD in Medical Microbiology (1995) from the University of Manitoba (UM) and did a postdoctoral fellowship at the National Institutes of Health in Bethesda, Maryland (1995-1999). In 1999 he was recruited to the UM's Department of Medical Microbiology and is currently a full professor and the Head of the Department. He is also cross-appointed with the Department of Community Health Science (UM) and the University of Nairobi's Department of Medical Microbiology. Dr. Fowke's laboratory focuses on defining cellular immune mechanisms for the control of, and resistance to, HIV infection. Currently the lab is focused on preventing HIV infections by inducing immune quiescence using anti-inflammatory agents and defining the impact of sex work on the immune response in the female genital tract. Dr. Fowke has a particular interest in training young investigators in multi-disciplinary research and has been involved in a number of workshops and international training programs.
---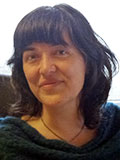 Marni Amirault
Community-Based Research Manager
Aboriginal HIV and AIDS Community-Based Research Collaborative Centre (AHA Centre)
Marni Amirault is of Acadian and English/Irish descent. She has her Master of Arts in cultural / visual anthropology from the University of Alberta where her research focus was on Aboriginal media making. Marni has worked with and lived in several First Nations, Inuit and Métis communities in Canada since 2001 and has been involved in the field of Aboriginal sexual health since 2009. She currently holds the position of Community-Based Research Manager (KT) with the Aboriginal HIV and AIDS Community-Based Research Collaborative Centre (AHA Centre), a project of the Canadian Aboriginal AIDS Network (CAAN). In this role, she works collaboratively with academic and community researchers and organizations to build and maintain relationships, offer support in all stages of Aboriginal HIV and AIDS community-based research and to promote research. She is co-editor for the Canadian Journal of Aboriginal Community-Based HIV/AIDS Research (CJACBR), co-chair of the National Aboriginal Research Advisory Committee (NARAC) with CAAN, a member of the AIRN Blended Leadership Committee and a team member on several research grants.
---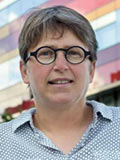 Vera Caine
Professor, Faculty of Nursing
University of Alberta
Dr. Vera Caine is a Professor and CIHR New Investigator in the Faculty of Nursing at the University of Alberta. Her community based research focuses primarily on the relationship between the social determinants of health and people living with HIV. Vera has received CIHR and SSHRC funding. She is interested in the relational and ethical aspects of narrative inquiry, as well as community based and participatory research methods and methodologies.
---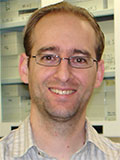 Andrés Finzi
Assistant Professor and Canada Research Chair on Retroviral Entry
Centre de recherche de CHUM (CRCHUM)
Université de Montréal
Dr. Andrés Finzi is a Canada Research Chair on Retroviral Entry. Dr Finzi was recruited in September 2011 by the University of Montreal and the CRCHUM Institute to expand his research program on HIV-1 envelope glycoproteins conformational changes and new strategies to eliminate HIV-1-infected cells.
---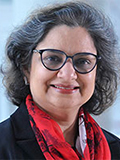 Charu Kaushic (Ex-Officio)
Scientific Director
Institute of Infection and Immunity
Canadian Institutes of Health Research
Dr. Kaushic is a full Professor in the Department of Pathology and Molecular Medicine at McMaster University. She is a member of the McMaster Immunology Research Centre (MIRC) and the Michael De Groote Institute of Infectious Disease Research (IIDR) and an Associate Faculty in Department of Obstetrics and Gynaecology and Department of Biochemistry and Biomedical Sciences.
Dr. Kaushic obtained her PhD at National Institute of Immunology in New Delhi, India followed by post-doctoral work in the area of mucosal immunity at Dartmouth Medical School. She joined McMaster University in 2002, where she has done extensive teaching and training and built an interdisciplinary research program. Her research interest is women's reproductive health, specifically basic, clinical and translational research examining susceptibility and immune responses to sexually transmitted viruses, HIV-1 and HSV-2. Charu has special interest in public education, especially on women's reproductive health issues and has long term collaborations with community research organizations.
Dr. Kaushic's research has been funded by CIHR, CFI, CANFAR and OHTN. Charu has received numerous national and international awards including a Rockefeller post-doctoral fellowship, CIHR New Investigator Award, OHTN Research Scholar award, OHTN Applied HIV Research Chair award and recently an American Journal of Reproductive Immunology Research Excellence Award. She has served on a number of scientific panels including CIHR, NIH and is a member of CIHR College of Reviewers, was a research representative on OHTN Board of Directors and Secretary of the American Society of Reproductive Immunology.
---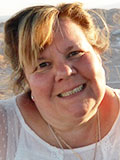 Alexandra King
Cameco Chair in Indigenous Health and Wellness
University of Saskatchewan
Dr. Alexandra King, MD, FRCPC, is a member of the Nipissing First Nation (Ontario). She is an Internal Medicine Specialist with a focus on HIV/AIDS, hepatitis C (HCV) and HIV/HCV coinfections, for which First Nations, Inuit, and Métis bear a disproportionate burden. She works at the Lu'ma Medical Centre(Vancouver), an Indigenous health and wellness centre providing excellence in holistic care using both Indigenous and Western healing approaches. She also co-leads a collaborative project to provide Williams Lake, B.C., and surrounding communities with a shared model of hepatitis C care.
As a First Nation researcher, Alexandra is a Principal Investigator on various CIHR research grants related to Indigenous people and HIV, HCV and co-infections. Other research interests include Indigenous wellness and Indigenous research ethics. She works in community-based research centered on Indigenous ancestral wisdom and lived experience; similarly, she develops intervention research that is grounded in Indigenous epistemology, culture and wellness. Indigenous research philosophies and methodologies, as well as Two-Eyed Seeing, are combined to produce innovation and excellence in the research processes and outcomes, and peer-based navigation, support and research; land-based cultural retreats; and land-based research.
Alexandra has co-developed and co-teaches Indigenous health courses at Simon Fraser University. She serves on many local and national initiatives, including the CanHepC: the Canadian National Aboriginal Working Group on HIV & AIDS, the Interagency Coalition on AIDS and Development, and the CIHR Canadian HIV Trials Network(CTN) Working Group for Health for People Who Use Drugs(co-lead).
---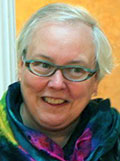 Joanne Lindsay
Community Investigator
MAP – Centre for Urban Health Solutions
St. Michael's Hospital
As a Community Investigator with Dr. Ann Burchell's ESTIMATE Lab, Joanne's research and community education work focuses on examining the link between HIV, HPV and cancer risks for positive people, while talking with community groups about protecting ourselves from HPV-related cancers. She has held a variety of research, training and program positions within Toronto's HIV sector since 2012. She is a Co-Chair of the Canadian HIV Stigma Index Steering Committee, Co-chair of the Ontario HIV Treatment Network Cohort Study (OCS) Governance Committee and Treasurer with CATIE. Joanne has a Master's Degree in Community Development (York); currently working on a Graduate Diploma on Community Engaged Research and Evaluation (McMaster).
---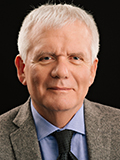 Daryl Luster
President
Pacific Hepatitis C Network
Daryl is a person who has lived experience with HCV.
As a person who spent the bulk of his working career in the design business sector, he continues to enjoy creative endeavours. He has travelled and worked extensively in Canada and other countries, seeking to bring people closer together in common goals with a focus on social justice and equity since childhood, as the youngest of social justice and human rights activist parents.
His work as an HCV patient advocate and educator has been centred around shedding more light and improved understanding on the HCV experience with the people affected, researchers, clinicians, care givers, legislators, public Health agencies, industry, and the general population.
As we know with new treatments, a cure is possible now for the vast majority of HCV patients. An area of keen interest is in the study of extra hepatic manifestations associated with HCV.
As someone who was himself living with HCV, he has a keen insight into what the patient experience can be like and has in-community contact with others affected across all populations in a way that is unique to lived experience.
He advocates for a greater commitment on the part of research, public health, payers of treatment whether public or private. He speaks with patients regularly, and it is their voice that drives him in his work.
Some current activities include:
President-Pacific Hepatitis C Network
Member-CanHepC Network
Member PAC UBC Health
Peer Navigator Help 4 Hep Helpline, Canada and USA
Educator and Advisor
Writer/Blogger
---
David Moore
Research Scientist
BC Centre for Excellence in HIV/AIDS
St. Paul's Hospital
Dr. David M. Moore is a public health physician and Research Scientist at the BC Centre for Excellence in HIV/AIDS, and an Associate Professor in the Department of Medicine, Division of AIDS, at the University of British Columbia. He is also the Physician Lead of the HIV Program at the BC Centre for Disease Control. He has been conducting health service and population health research in HIV since 2004 and is an author or co-author of approximately 90 research publications.
Dr. Moore conducts research related to HIV risk behaviour among MSM in BC. Known as the Momentum Study, it uses a novel approach to recruit study participants known as respondent-driven sampling. He is also a co-PI for a Team Grant which is implementing a study of HIV and MSM in Toronto, Montreal and Vancouver known as the Engage Study.
In addition, he is currently the PI of a CIHR-funded cohort study in Uganda which is examining the outcomes of HIV-infected individuals who have been receiving HIV treatment for more than four years without the laboratory monitoring which usually accompanies the provision of HIV treatment in industrialized countries. Dr. Moore was also a site PI of the Canada-Africa HIV Prevention Trials Network, a research capacity-building grant which involves HIV research teams in Canada, South Africa, Kenya and Uganda. He and his wife created a Canadian foundation to support a home for orphaned children in Kenya in 2004 and continue to provide ongoing support to this organization.
---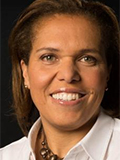 Gina Ogilvie
Canada Research Chair, Global Control of HPV related diseases and Cancer
Professor
Faculty of Medicine
University of British Columbia
Gina Ogilvie, MD MSc FCFP DrPH is a Tier 1 Canada Research Chair in Global Control of HPV related diseases and prevention, and Professor at the University of British Columbia in the School of Population and Public Health. She is also Senior Public Health Scientist at BC Centre for Disease Control and Senior Research Advisor at the BC Women's Hospital and Health Centre. She was previously Medical Director of Clinical Prevention Services at BC Centre for Disease Control where she provided both operational and scientific leadership to an integrated public health unit with over 100 staff.  This unit focuses on providing public health leadership and service in STIs, HIV, Hepatitis and Tuberculosis provincially, nationally and globally.
Dr. Ogilvie's research is focused on both the public health and clinical aspects of reproductive health, sexually transmitted infections, HPV screening and the HPV vaccine, and her findings have been highly influential in setting and directing health policy both in Canada and globally. Among other research projects, she is principal investigator for the ASPIRE program, a global health initiative conducting research and providing women-centred, innovative solutions for cervical cancer prevention and reproductive health in sub-Saharan Africa.  She also leads HPV FOCAL, which is a randomized trial of over 25,000 women comparing primary screening for cervical cancer, and QUEST, a pragmatic randomized trial defining the effectiveness of reduced dosing of the HPV vaccine. Dr. Ogilvie received her MD from McMaster University, and completed a specialty in Family Medicine and a fellowship in Population Health and Primary care.  She received her Master of Science at UBC, and her Doctorate in Public Health from the University of North Carolina Gillings School of Global Public Health.
---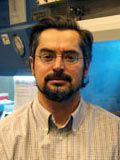 Mario Ostrowski
Professor of Medicine, Immunology and Pathology and Laboratory Medicine
University of Toronto
Mario Ostrowski is full professor of Medicine, Immunology and pathobiology and lab medicine at University of Toronto and also is a consultant infectious diseases clinician at St. Michael's Hospital in Toronto, Canada. His interests include studies on T cell immunoregulation in HIV and HCV infection, molecular adjuvants for vaccination, pDC-virus interactions, and the role of endogenous retroviruses in HIV infection.
---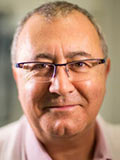 Jean-Pierre Routy
Professor, Department of Medicine and Experimental Medicine
McGill University
Jean-Pierre Routy has dedicated the last two decades bringing science and treatment innovation to help combat the health challenges of AIDS and cancer care. His fight in health and AIDS related malignancies has led him to obtain the McGill University Louis Lowenstein Chair in Hematology & Oncology. He is an attending physician in the Division of Hematology and Chronic Viral Illness Service at the Royal Victoria Hospital and Professor in the department of Medicine and Experimental Medicine at McGill University, Montreal Canada.
After completing his training in Medicine and Hematology-Oncology at University Aix-Marseille in 1986, he obtained a Postdoctoral Research Fellow Award from the Canadian HIV Trials Network (CTN) and became Assistant Professor in the Department of Medicine at the University of Montreal. In 1994, Dr. Routy joined McGill University and was promoted Associate Professor and co-director of the Flow Cytometry Laboratory at the Royal Victoria Hospital.
As an FRSQ Clinician-Scientist, he was able to implement the Montreal Primary HIV-Infection cohort, which generated important findings in HIV pathogenesis and drug resistance. His achievements have led Dr. Routy to become the National Co-Director of the Immunotherapy and Vaccine Core at the Canadian Health Research Institutes for HIV Trials Network. Since 2011, he co-chairs the Eradication Clinical Working Group for the International AIDS Society. Dr. Routy is also a member of the HIV/AIDS Research Advisory Committee for the Federal Government of Canada.
Dr Routy has authored or co-authored over 250 peer-reviewed publications including articles in journals such as: New England Journal of Medicine, The Lancet, Nature Medicine, Blood and AIDS, he also authored a book entitled "What AIDS has changed" which he has won a literary award from the Ottawa Saint Paul University.
---
Ciann Wilson
Assistant Professor
Community Psychology
Wilfred Laurier University
Dr. Ciann L. Wilson is an Assistant Professor at Wilfrid Laurier University, a Board Chair for the AIDS Committee of Cambridge, Kitchener, Waterloo, and Area, and a board member at large for the Canadian Association for HIV/AIDS Research. Dr. Wilson has an over decade-long experience working within Black, Indigenous, and other racialized communities in Canada and internationally around issues of sexual and reproductive health, the social determinants of health, HIV/AIDS, and overall wellbeing. Her body of work aims to utilize research as an avenue for sharing the realities of vulnerable communities for improvement in health and wellbeing. Dr. Wilson's work has been funded by the CIHR, SSHRC, and the Canadian Foundation for Innovation, to name a few funding sources that support her active research program.
Date modified: