Dr. Morgan Slater
Health System Impact Fellow Profile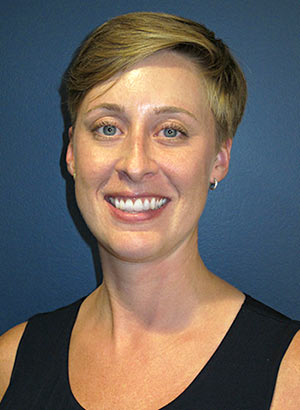 Name:

Morgan Slater

Host Partner Organization:

Ted Rogers and Family Centre of Excellence in Heart Function, Peter Munk Cardiac Centre, Toronto General Hospital

Name of Host Partner Organization Supervisor:

Dr. Heather Ross

Location (city, province):

Toronto, Ontario

Academic Institution:

University of Toronto

Name of Academic Supervisor:

Dr. Valeria Rac

Duration of Fellowship:

2 years
Title of Fellowship / Program of Work:

Engaging patients and providers to understand and optimize care for heart failure patients
Biography
I completed my undergraduate training at the University of Waterloo (Systems Design Engineering) and went on to receive a Master's degree in Community Health Sciences from the University of Calgary. I received my PhD from the University of Toronto, Institute of Medical Sciences. During my graduate studies and postdoctoral training, I received a number of awards including a Frederick Banting and Charles Best Canada Graduate Scholarship Doctoral Award from the Canadian Institutes of Health Research (CIHR), a Toronto General Research Institute Postdoctoral Fellowship Award and an Education Fund Fellowship from the Ted Rogers Centre for Heart Research. In addition to my academic training, I have over 10 years of clinical research experience and am excited to be pursuing a career where my work has the potential to directly impact and improve patient care.
Fellowship Program of Work
I will be working with Dr. Valeria Rac (University of Toronto) and Dr. Heather Ross (Director of the Ted Rogers and Family Centre of Excellence in Heart Function at the Toronto General Hospital). Heart failure affects one million Canadians, with at least 50,000 new patients diagnosed each year. Current guidelines suggest that patients with heart failure (HF) be treated in a specialized, multidisciplinary clinic, the largest of which is located at the Ted Rogers and Family Centre of Excellence in Heart Function at the Peter Munk Cardiac Centre (Toronto General Hospital). However, there is no guideline for what constitutes the best of more necessary type of care provided by these HF clinics. As such, the Centre is focusing on improving and optimizing the care they provide in the clinic. By bringing patients and providers together as equals, we will work together to identify areas for improvement and design and evaluate these change ideas, ensuring our solutions will be feasible, relevant to staff and patient-centred. Not only will the results of this project have the opportunity to improve patient care both locally and across Canada, it may also help to streamline health care resources, which is important given the current climate of increasingly limited health care resources and funding.
Date modified: