Pathways to Health Equity for Aboriginal Peoples
Diabetes/Obesity priority area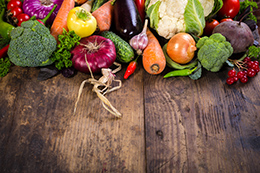 The 2008/10 First Nations Regional Health Survey found that 40% of First Nations adults living on-reserve were obese or morbidly obese.Footnote 1
Approximately 10% of First Nations individuals living off-reserve report having diabetes, as do 7.3% of Métis people. Rates among Inuit people are comparable to the 5% seen in the non-Aboriginal population.Footnote 2
Among First Nations adults living on-reserve, 21% reported having been diagnosed with diabetes.Footnote 3
Why is diabetes/obesity a priority for Pathways?
Obesity rates are increasing in Canada, and the problem is prevalent among First Nations, Métis and Inuit communities.
Obesity is a serious health concern, as it increases a person's risk of developing diabetes and other chronic conditions, such as hypertension, cardiovascular disease and cancer. Diabetes and obesity are preventable but there are barriers to scale-up of certain approaches.
How will Pathways improve diabetes/obesity prevention?
Through Pathways, we aim to:
Identify promising programs that could be adapted for different communities or settings;
Engage the appropriate stakeholders in all stages of the obesity/diabetes research we fund;
Partner with other organizations to fund diabetes/obesity research;
Build diabetes/obesity research capacity at the community level; and,
Translate research knowledge into prevention programs that are effective and culturally appropriate
Example of Pathways-funded diabetes/obesity research
Improving Nutrition
Dr. Michel Lucas and his team at Université Laval will evaluate a risk reduction program in Nunavik for pregnant women exposed to food chain contaminants such as mercury. The risk reduction program promotes the consumption of Arctic char – a nutritious fish with few contaminants – by distributing the fish once weekly to pregnant women living along the Hudson Bay. The researchers will evaluate the acceptability of the program to pregnant women, how efficient the program is at reducing contaminant intake and if the program improves food security and nutrition. Results of the project will help regional public health authorities determine whether or not they should recommend the program to all Nunavik communities.
Footnotes
Footnote 1

First Nations Regional Health Survey (RHS) Phase 2 (2008/10) National Report on Adults, Youth and Children Living in First Nations Communities, 76.

Footnote 2

Statistics Canada. Canadian Community Health Survey - Annual Component (CCHS) 2009/10. Statistics Canada; 2010.

Footnote 3
Date modified: