Pathways to Health Equity for Aboriginal Peoples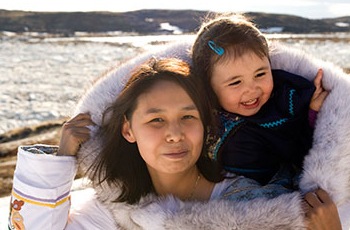 The numerous health inequities between Aboriginal (First Nations, Inuit and Métis) and non-Aboriginal peoples in Canada have been well described and are an important focus for the Canadian Institutes of Health Research (CIHR). Poor health arises from a variety of factors including poverty, lack of education, culture loss, inadequate living conditions, exposure to trauma and violence, and lack of social support and resources. Many of these factors and conditions are particularly pronounced among Aboriginal peoples, and we must listen to and learn from Aboriginal communities in order to address them effectively.
The Pathways to Health Equity for Aboriginal Peoples (Pathways) initiative aims to develop the evidence base in how to design, offer and implement programs and policies that promote health and health equity in four priority areas: suicide prevention, tuberculosis, diabetes/obesity and oral health.
Pathways is co-led by the following CIHR Institutes:
Aboriginal People's Health
Gender and Health
Musculoskeletal Health and Arthritis
Nutrition, Metabolism and Diabetes
Population and Public Health
We welcome the participation of external partners.
Date modified: