Biography – INMHA Scientific Director: Dr. Samuel Weiss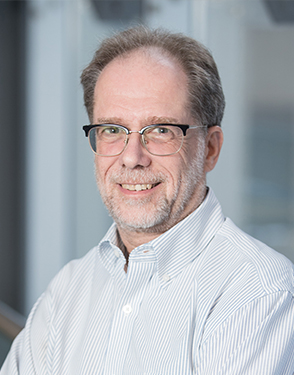 Dr. Samuel Weiss is a professor in the departments of Cell Biology & Anatomy and Physiology & Pharmacology at the University of Calgary Cumming School Of Medicine. Dr. Weiss is the founder and was the inaugural Director of the University of Calgary's Hotchkiss Brain Institute, whose mission is to translate innovative research and education into advances in neurological and mental health care.
Two major discoveries are the hallmarks of Dr. Weiss' research career. In 1985, together with Dr. Fritz Sladeczek, Dr. Weiss discovered the metabotropic glutamate receptor - now a major target for pharmaceutical research and development for neurological disease therapies. In 1992, Dr. Weiss discovered neural stem cells in the brains of adult mammals. This research has led to new approaches for brain cell replacement and repair, as well as to novel, experimental therapeutic strategies for brain cancer.
Dr. Weiss sat on or chaired numerous national and international scientific peer review committees, has authored many publications, holds key patents in the neural stem cell field and has founded three biotechnology companies. He was a member of the Board of Directors of Brain Canada and the Ontario Institute for Cancer Research.
Dr. Weiss has had a long association with CIHR, having been awarded a post-doctoral fellowship by CIHR's predecessor, the Medical Research Council of Canada, in 1983. More recently, he was the co-lead of the Stand Up to Cancer Canada Cancer Stem Cell Dream Team, which received $11.7M in funding from CIHR and other partners to study the cancer stem cells that the drive the growth of tumours.
Dr. Weiss received his B.Sc. in Biochemistry at McGill University in 1978 and in 1983 completed his Ph.D. in Chemistry at the University of Calgary. He was then awarded post-doctoral fellowships (1983-1988) by the Alberta Heritage Foundation for Medical Research and the Medical Research Council of Canada, for studies at the Centre de Pharmacologie-Endocrinologie, Montpellier, France, and at the University of Vermont College of Medicine, Burlington, Vermont, respectively. In 1988, Dr. Weiss was appointed Assistant Professor and MRC Scholar at the University of Calgary.
As the Scientific Director of CIHR-INMHA, Dr. Weiss will work with the Canadian neurosciences, mental health and addiction communities to identify research priorities, develop research funding opportunities, build partnerships and translate research evidence into policy and practice to improve the health of Canadians and people around the world. Finally, as a member of CIHR's leadership team, he will participate in setting and implementing CIHR's strategic direction.
Date modified: