CIHR invests in understanding the Indigenous reality to develop culturally appropriate support programs
Knowledge-builder: Dr. Andrew Hatala is exploring key psychological and socio-cultural determinants of health and well-being among Indigenous populations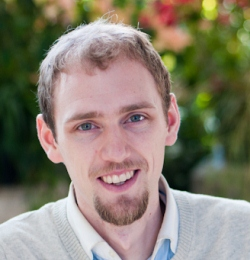 After completing a CIHR post-doctorate fellowship in the Department of Community Health at the University of Saskatchewan, Dr. Andrew R. Hatala joined the Department of Community Health Sciences at Max Rady College of Medicine (housed at the University) as an assistant professor. 
Dr. Andrew Hatala is a cultural psychologist, qualitative and community-health researcher, as well as a medical anthropologist.  He has extensive community-based research experience in urban Canadian contexts and rural communities in southern Belize.
Recipient of a CIHR New Investigator Award, Dr. Hatala is embarking on a 5-year research program that will build a foundation of evidence-based knowledge on the health and social equity interventions needed address the some of the most pressing and diverse priorities facing Indigenous people. 
Using a community-based research approach, Indigenous and academic collaborators will work together within a transformative global health framework with the goal of studying and comparing the health inequities experienced by Indigenous peoples in Canada and Central America, to close gaps. Factors that will be examined include socio-economics, social marginalization and the political, societal and historical legacy of colonialism. 
In Saskatoon and Winnipeg, the research will focus on the needs of Indigenous people living with HIV/AIDS.  A similar three-city study will extend from Saskatoon and Winnipeg to include Halifax. It will examine the resilience of urban Aboriginal youth.
Dr. Hatala will also investigate the Two-eyed Seeing approach used by the descendants of the ancient Mayans, Q'eqchi' Indigenous healers, in the treatment of people living along the eastern coast of Central America in Belize.
Poverty, inadequate housing and a lack of culturally appropriate psychosocial supports are well-known social determinants of health. What Dr. Hatala and his colleagues hope to uncover with this research project is how to change the course of Indigenous people and allow them to break free from the grasp of these social determinants so that they may enjoy a long and healthy life as productive members of their communities. 
Date modified: