2017 CIHR-IHSPR Article of the Year Award Recipients
Recognizing ground-breaking health services and policy research
The CIHR Institute of Health Services and Policy Research (CIHR-IHSPR) is pleased to announce that Emilie Gladstone and Tara Gomes have received the 2017 CIHR-IHSPR Article of the Year Award. This award recognizes published research that has significantly contributed to the advancement of the field of health services and policy research in Canada.
The CIHR-IHSPR Article of the Year Review Committee selected the article, entitled "Sensitivity and specificity of administrative mortality data for identifying prescription opioid-related deaths", for its relevance to health services and policy research, as well as for the extent to which the article shows a clear impact (or potential impact) on policy, practice, or health outcomes.
In addition to receiving an award of $10,000, Emilie Gladstone and Tara Gomes were honoured at the Canadian Association for Health Services and Policy Research (CAHSPR) conference, held in Toronto on May 23-26, 2017.
Emilie Gladstone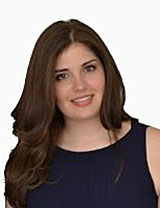 Emilie Gladstone is a Health Systems Planning Advisor at Vancouver Coastal Health. Prior to joining Vancouver Coastal Health in 2017, she worked as a Pharmaceutical Policy Researcher at the University of British Columbia's School of Population and Public Health under the supervision of Dr. Steven Morgan. Ms. Gladstone earned her Master of Public Health and a certificate in Health Promotion Research and Practice from Columbia University's Mailman School of Public Health in 2014 and she obtained her Bachelor of Arts (Honours) in Anthropology from University of British Columbia in 2010.
Ms. Gladstone's research interests include pharmaceutical safety, physician prescribing practices, and prescription opioid-related harms as well as the application of health services research methodologies to develop indicators of health system performance. She has received the Fredrick Banting and Charles Best Graduate Scholarship from the Canadian Institute for Health Research (declined), the President's Distinguished Service Team Award for Innovation from the University of Victoria, and the Harry Hawthorn Award for best undergraduate thesis in Anthropology from the University of British Columbia.
Tara Gomes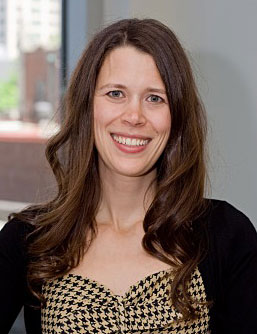 Tara Gomes is an epidemiologist and Principal Investigator of the Ontario Drug Policy Research Network (ODPRN), a provincial network of researchers with expertise in pharmaceutical utilization, outcomes and policy who rapidly conduct research for drug decision-makers in Ontario and across Canada.  She is also a Scientist in the Li Ka Shing Knowledge Institute of St. Michael's Hospital and the Institute for Clinical Evaluative Sciences and an assistant professor at the University of Toronto.  Her research is focused on pharmacoepidemiology, drug safety and drug policy research leveraging large, administrative databases, and she has published over 125 peer-reviewed articles and over 50 policy reports in this area.
She has worked closely with the Ontario Ministry of Health and Long-Term Care and the Canadian Network for Observational Drug Effect Studies (CNODES) to develop evidence to inform policies related to opioid use and abuse in Ontario and more broadly across Canada.  She has also served as an expert for the US Food and Drug Administration and the US Department of Transportation in discussions related to opioid policies and regulations. In 2014, the ODPRN was awarded the Institute for Public Administration of Canada's Bronze Public Sector Leadership Award in Health and Education.
View the award-winning article:
Date modified: