Reducing health inequities
The contribution of core public health services in BC
Institution
University of Victoria (British Columbia)
Nominated Principal Investigator
Program team

Co-Principal Investigators

Marjorie MacDonald
Trevor Hancock

Principal knowledge user

Team members

Sandra Allison
Paola Ardiles
Lex Baas
Michael Barnes
James Broesch
Alicia Brubacher
Chris Buchner
Jim Campbell
Jeannine Carriere
Simon Carroll
Susana Caxai
Trevor Corneil
Michelle Degroot
Naomi Dove
Lesley Dyck
Kathy Easton
Anne George
Margo Greenwood
Kamaljeet Guram
Sarah Gustin
Michael Hayes
Theresa Healy
K. Mana Herel
Trish Hunt
Chris Huston
Beth Jackson
Bashir Jiwani
Tamil Kendall
Albert Kwan
Victoria Lee
Charlotte Loppie
Heather Manson
Lenora Marcellus
Cheryl Martin
Wanda Martin
Jennifer May-Hadford
Hilary McGregor
Nicolette McGuire
Aleck Ostry
Amanda McDougall
Tobie Patterson
Michael Pennock
Cheryl Prescott
Ken Shaw
Geeta Singh
Stephen Smith
Juan Solorzano
Jan Tatlock
Gerald Thomas
Samantha Tong
Ingrid Tyler
Bruce Wallace
Joan Wharf Higgins
Sarah Williams
Danielle Wilson
Kelsey Yarmish
Sarah Young

Graduate Students

Katrina Barber
Stan Bersenev
Phuc Dang
Megan Deyman
Tina Revai

Post-Doctoral Fellow

Staff

Diane Allan
Jeremy Riishede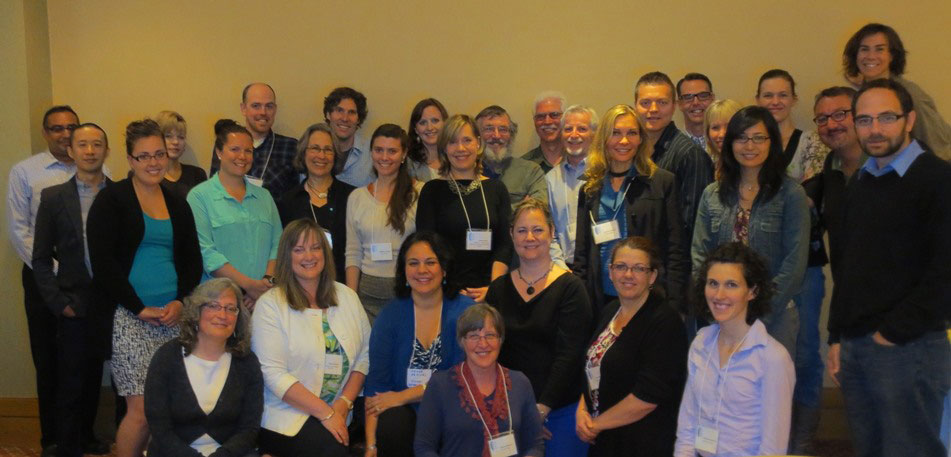 Program team members
Research objective
The purpose of this program of research is to study and learn about the use of an equity lens during a period of complex system change in public health to inform systemic responses for reducing health inequities. Specifically we aim to:
Identify and understand the contextual influences that promote uptake of health equity as a priority in the health system and the extent to which health inequities associated with mental health and substance use are a priority for health systems.
Explore and examine the engagement of public health with other sectors in health inequities reduction in mental health and substance use.
Critically analyze the theoretical and practical utility of existing equity tools for policy and inform program development, learning and capabilities requirements to apply relevant tools.
Develop a theoretical understanding of the ethical issues encountered by public health practitioners in their efforts to reduce health inequities and the process of managing those tensions.
Approach
Our program of research is comprised of four interrelated studies that examine the development and application of an equity lens in two exemplar public health programs: mental health promotion and prevention of harms of substance use within an integrated knowledge translation and exchange framework and use of multiple methods for studying complexity.
Project update: How can we bring an equity lens to public health?
The Equity Lens in Public Health (ELPH) team has created a research/policy internship program to further promotion of health equity, research training and knowledge translation and exchange in public health systems and services research. The purpose of the program is to encourage collaborations between graduate students and researchers with policy makers (or other knowledge-user partners) on projects in real world policy/practice environments. Examples of some of the internship projects are provided below:
Assessing Community Needs and Assets – a Prototype Protocol for the SMART Fund with Vancouver Coastal Health. The SMART Fund is a health promotion grants program supporting non-profit agencies that contribute to health inequities reduction in their communities. The objectives of the internship were to develop a self-assessment tool on leadership and change for organizations funded through the SMART Fund and identify relevant community health data for decision-making and planning to ensure that the programs being delivered by non-profit agencies reach their target populations effectively.
A Health Equity Assessment Toolkit (HEAT) with the Fraser Health Authority. The HEAT toolkit was developed for program managers/planners to support use and application of a health equity lens to their program planning and service delivery. As a part of this internship, illustrative examples of how the toolkit could be used to identify health equity issues and generate possible strategies to promote health equity in program planning and delivery of health care services were developed.
Health Equity Assessment of the STI Assessment Decision Support Tool (DST) with the BC Provincial Health Services Authority. The objective of this internship was to use the ELPH's 2013 inventory of Health Equity Tools to identify an applicable health equity tool or framework suitable to assess and promote health equity in clinical practice guidelines in public health.  A health equity assessment was undertaken of the STI Assessment Decision Support Tools and recommendations for health equity considerations in the conduct of  STI assessments, diagnosis and treatment were generated.
Developing Mental Health Equity Indicators for Use in British Columbia with the BC Provincial Health Services Authority. This internship provided an assessment of the evidence on mental health equity indicators and outlined recommendations for possible indicators, data sources and processes that are inclusive of vulnerable populations and promote health equity. This work informed the Healthy Minds, Healthy People plan and contributes to the national research agenda.
Applying a health equity lens to Every Child and Coach a Winner Health Promotion Initiative with the Northern Health Authority. This internship used the Five Building Blocks for Equity  and the  Collective Impact tool to facilitate reflections on the part of the Population Health team across a number of domains. The findings are being used to move the Every Child and Coach a Winner initiative forward with explicit health promotion and health equity goals, as well as a wealth of recommendations for how to get there in both its core content and its engagement or implementation process. 
Conducting an environmental scan with the BC Provincial Health Services Health Authority – BC Center for Disease Control. The internship involved working with the Peer Engagement and Evaluation Project (PEEP) to conduct an environmental scan of different practices of engagement between people who use drugs and harm reduction service providers at international, national, and local levels. The final report from this internship is relevant for policy makers and researchers who seek to better understand peer engagement strategies, and user involvement as it pertains to people who use drugs and drug-user organizations. A goal of this work is to catalyze the development of better harm reduction interventions involving people who use drugs in British Columbia.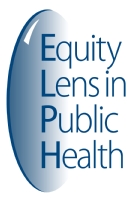 An internal evaluation of the ELPH internships found that (1) graduate students and knowledge user leads appreciated the opportunity to share and discuss learnings about the application of health equity with the team; (2) graduate students felt that their knowledge about health equity and application of health equity in public health practice and programs was increased; (3) graduate students, knowledge user leads, and academic leads worked collaboratively to addressing priority projects; (4) ELPH internship funding was crucial in facilitating health authority knowledge user leads  to carry out priority health equity projects in their health authority. We concluded that knowledge translation and exchange was achieved through the ELPH internship projects.
The work carried out through the internships builds on ELPH's goals related to integrated knowledge translation and exchange and learning about the application of a health equity lens in times of complex public health system renewals The internships have helped to address priority health equity issues in BC, build capacity for health equity work and contributed to insights for the development of resources to support health equity work.
Associated links
Selected publications
Date modified: