ICRH Scientific Director: Dr. Brian H. Rowe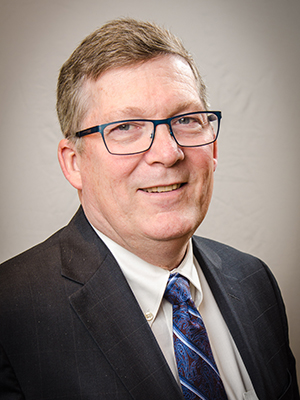 Dr. Brian H. Rowe is a professor in the Department of Emergency Medicine and the School of Public Health at the University of Alberta in Edmonton. He holds a Tier I Canada Research Chair (CRC) in Evidence-based Emergency Medicine (2011-2018) after a 10-year term as a Tier II CRC in Emergency Airway Diseases (2001-2011). He previously co-directed the University of Alberta's Evidence-Based Practice Centre (2002-2014), is co-editor of the Cochrane Airways Group, and the editor of the textbook Evidence-Based Emergency Medicine.
Dr. Rowe was the Associate Dean (Clinical Research) at the Faculty of Medicine & Dentistry at the University of Alberta from 2010-2014 and is the Scientific Director of the Emergency Strategic Clinical Network at Alberta Health Services. He is a Fellow of the Canadian Academy of Health Sciences and has authored over 491 peer-reviewed publications and 31 book chapters. He has received funding from CIHR, Alberta Innovates – Health Solutions, the Agency for Healthcare Research and Quality, the Canadian Agency for Drugs and Technologies in Health, and other sources. He has methodological interests in the application of systematic reviews and clinical trials to clinical problems such as cardio-respiratory emergencies, injury, and health services/overcrowding. Finally, he led CIHR's Strategy for Patient-Oriented Research (SPOR) SUPPORT Unit application for Alberta, funded in November 2013 for $50 million over 5 years.
Dr. Rowe earned his BA in biology from Queen's University, where he captained the Golden Gael's intercollegiate soccer team. His MD is from the University of Ottawa and his MSc in clinical epidemiology is from McMaster University where he was mentored by Drs. Andrew Oxman, Paul O'Byrne, Gordon Guyatt, and Charlie Goldsmith. He continues to practice clinical emergency medicine at the University of Alberta Hospital in Edmonton.
Medicine runs in his family: his father, Dr. Richard D. Rowe, was a pediatric cardiologist who, along with Dr. John Keith and Dr. Peter Vlad, wrote the classic textbook Heart Disease in Infancy and Childhood. His brother, Dr. Peter C. Rowe, is a professor of pediatrics at Johns Hopkins University who practices general pediatrics at the Johns Hopkins Children's Center in Baltimore, Maryland.
Dr. Rowe has been married to Katharyn Webb for 25 years and has two adult sons.
Date modified: