Investing in understanding the wider impacts of COVID-19 on children, youth and families
Message from Dr. Christine Chambers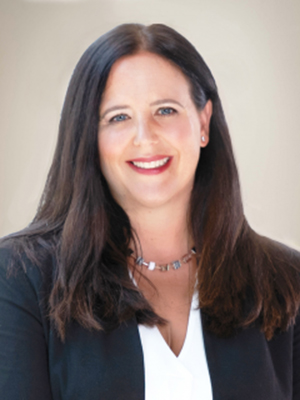 Last week CIHR announced the results of the Understanding and mitigating the impacts of the COVID-19 pandemic on children, youth and families in Canada funding opportunity. I am delighted to highlight the 70 projects that were funded with an investment of over 10 million dollars.
We launched this funding opportunity in the spring as a direct outcome of the priorities established in the Inspiring Healthy Futures vision, putting into action a plan to support research to address the many concerns and uncertainties of the longer-term effects of the pandemic on children, youth and families. My sincere thanks go out to our funding partners: the Michael Smith Foundation for Health Research, the New Brunswick Health Research Foundation, the CIHR Institute of Aging (IA), the CIHR Institute of Circulatory and Respiratory Health (ICRH), the CIHR Institute of Gender and Health (IGH), the CIHR Institute of Health Services and Policy Research (IHSPR), the CIHR Institute of Indigenous Peoples Health (IIPH), the CIHR Institute of Neurosciences, Mental Health and Addiction (INMHA), and the CIHR Institute of Population and Public Health (IPPH). The support of these partners has expanded the meaningful impact this funding opportunity will have.
I am also pleased to recognize the 2021 recipients of the SickKids-CIHR IHDCYH New Investigator Grants in Child and Youth Health. Our Institute is proud of our longstanding partnership with the SickKids Foundation to support promising early career researchers through this annual competition, and we expect to announce the launch of the 2022 competition in January. Congratulations to the grantees!
As 2021 winds down, I want to express my thanks to everyone in our community doing so much to support the health and well-being of Canadians through your research, healthcare and service contributions, and the many other pieces of important work you're doing in support of healthier futures for children and families.
Happy holidays, and best wishes for the new year,
Christine
Date modified: